Soup is really healthy, low calorie and good for the soul especially if you make it yourself from scratch. It's quite easy just a little messy dealing with the bones. After a roasted chicken dinner, place the bones in double plastic bags and put in the refrigerator or in the freezer if you don't want to make it right away. Save all the drippings or juices from the pan and some of the chicken. These can be frozen too.
A little note from the Mayo Clinic website. "There's no cure for the common cold. But if you're sick, chicken soup may help you feel better. Researchers say that chicken soup acts as an anti-inflammatory and temporarily speeds up the movement of mucus through the nose. This relieves congestion and limits the amount of time viruses are in contact with the lining of your nose. Plus, soup and other liquids help loosen congestion and prevent dehydration."
Chicken Vegetable Soup
Ingredients
1 onion, diced small
5 crimini mushrooms, diced small
1 tablespoon olive oil
2 carrots, diced
2 stalks of celery, diced
1 zucchini,diced
1 handful of fresh green beans, trimmed and cut into 1/4 inch pieces
kernels from 2 ears of corn
chicken stock (below)
leftover juices from roasting chicken
1 1/2 teaspoons salt
1 teaspoon cumin
1/2 teaspoon oregano, roll to a powder with palms of hands
1 cup cooked rice
1 1/2 cups leftover roasted chicken, cut or torn in small pieces
Instructions
Saute onions and mushrooms in olive oil for 5 minutes. Add remaining ingredients except the rice and chicken. Bring to boil, reduce heat and simmer 20 minutes or until vegetables are soft. Add rice and chicken. Heat and serve.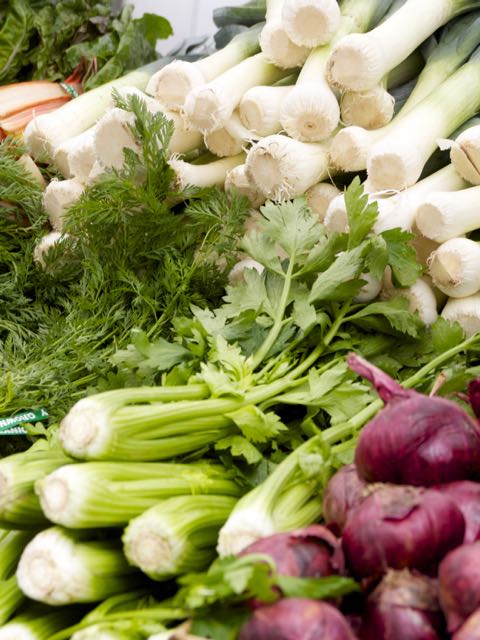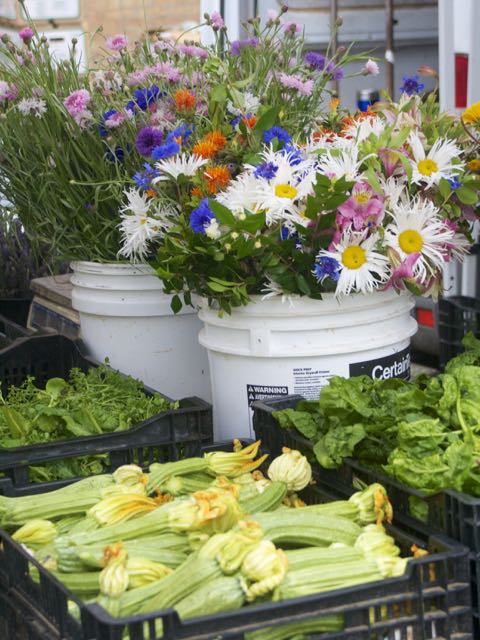 Chicken Stock
Ingredients
bones of 1 roasted chicken
2 carrots, not peeled, cut in half
2 celery stalks, cut in half
1 onion, not peeled, quartered (the peel gives the stock a nice color)
water
Instructions
Place the bones with the remaining ingredients in a heavy pot and fill pot with water until everything is just covered. Bring to boil, lower heat and simmer for one hour. Strain, cool and refrigerate. Skim off fat before using.