Gluten-Free Maple Orange Cranberry Muffins
Back in the day, my grandmother went to the Los Angeles' farmers market in a large parking lot where the farmers pulled up in their trucks and put the tailgate down and sold eggs and chickens, beef and produce.
What started as no frills evolved over time into much more than going to the market being an errand you have to run. They can be a fun outing for the family or like going on a date with your loved one or your dog, or both, because very often you will come across a farmers market where they are serving specialty foods (for people and dogs) and you can sit and have a continental breakfast or lunch, listen to live music. Or you can take a loaf of freshly baked crusty bread, a pie or pastry home.
A couple months ago I passed by a long line for a French bakery vendor and I stopped and watched as people who obviously had been there many times were ordering several of their favorites. One man told me he came by every Saturday for a ham and cheese croissant. I noticed that the vender kept those under the table and I asked for one, and also one apple, blueberry, and cranberry orange muffin. At home I cut them all in pieces for everyone to share and the consensus was the cranberry orange muffin was especially good. After a little research and experimenting, this gluten-free version sweetened with maple syrup emerged. Try them with a little butter. I have trouble eating only one. So good!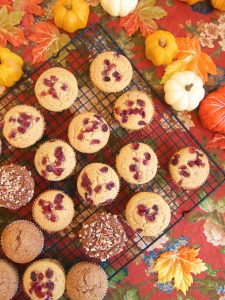 Gluten Free Maple Orange Cranberry Muffins
Ingredients
1 cup dried cranberries*, divided
1/2 cup water
1 cup oat flour
1 cup white rice flour
1 teaspoon baking powder
1/2 teaspoon baking soda
1/2 teaspoon salt
2/3 cup maple syrup
1 teaspoon vanilla
1 large egg
zest of two oranges, finely chopped (about 1 tablespoon)
1/2 cup orange juice
1/2 cup coconut milk
Instructions
Place the cranberries and water in a small saucepan over low heat and cook 5 minutes, remove from heat and cool. Measure flours, baking powder and soda and salt into one bowl, mixing them together. Measure the maple syrup, vanilla, egg, orange zest and juice and coconut milk into another bowl and whisk them together. Add the wet ingredients to the dry ingredients. Fold in 3/4 cup cranberries. The consistency of the batter will be a little more liquid than pancake batter.
Spoon batter into generously buttered muffin pan. If you are using muffins liners, you will be filling them almost all the way to the brim. Place the remaining berries on the top. Bake in a 375 degree oven for 18-20 minutes.
*Some dried cranberries are large and need to be out in half. Trader Joes are small.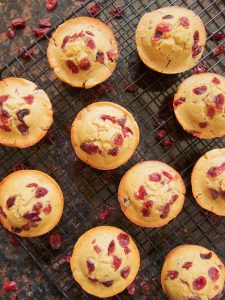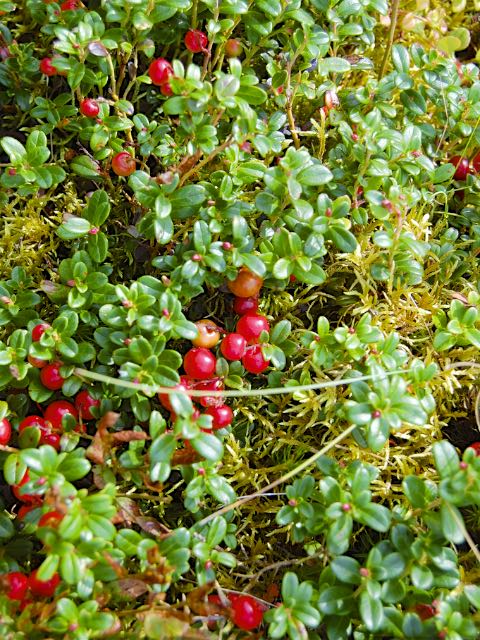 Photo or cranberries by InAweofGod'sCreation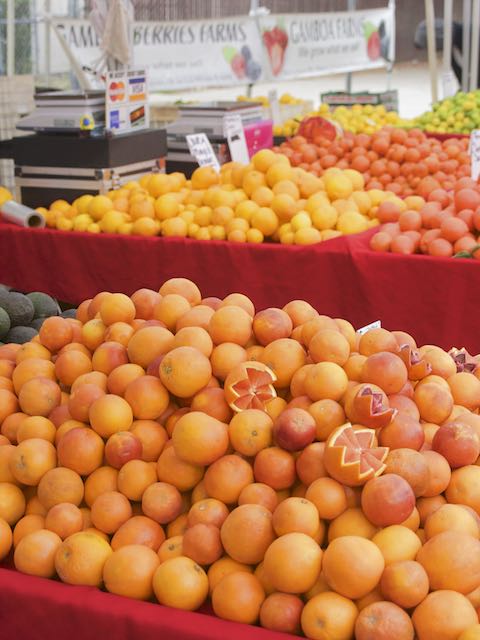 Photo of cranberries by Swallowtail Garden Seeds