Vanilla and Almond Cupcakes With Almond Buttercream Frosting
"Excessive beating will toughen the cake, but undermixing can cause it to crumble. What to do: Most cake recipes will call for alternating wet and dry ingredients into the creamed fat. This somewhat tedious method helps prevent gluten from forming, which is what causes cake to become tough."
Taste of Home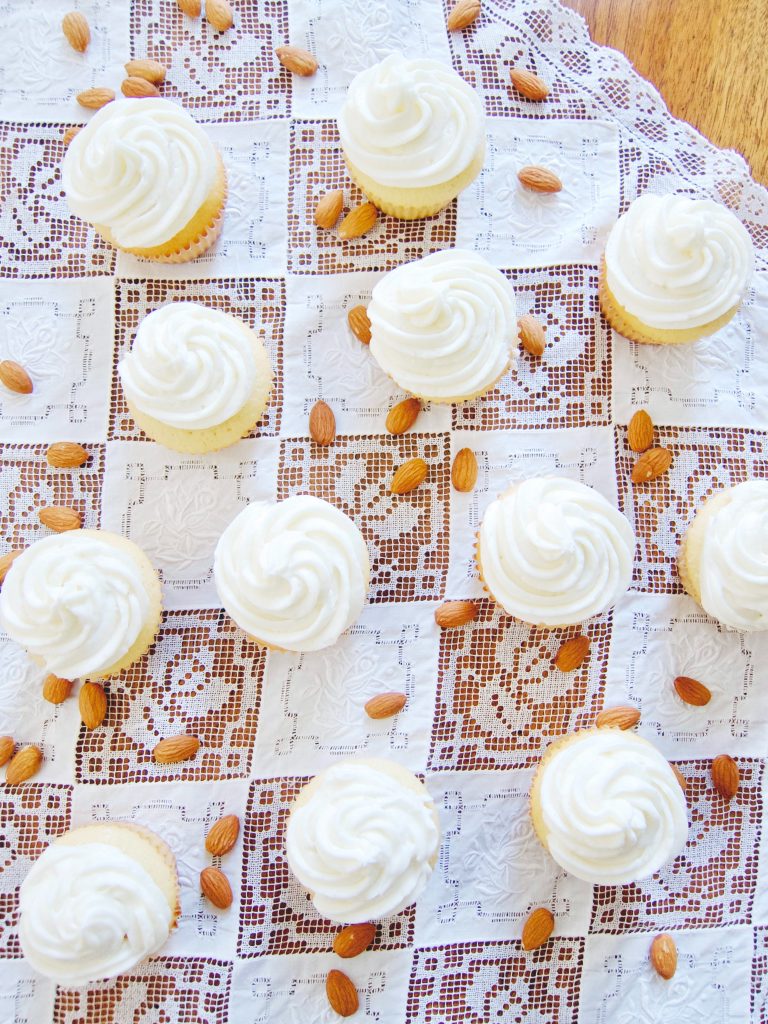 Vanilla and Almond Cupcakes
This recipe makes 12 cupcakes.
Ingredients
1 1/2 cups cake flour
1 1/2 teaspoons baking powder
1/2 teaspoon salt
1/2 cup unsalted butter, softened* (The butter needs to be room temperature. If it's too cold, as it blends with the sugar the mixture will remain gritty instead of turning into a smooth and fluffy consistency, and the cake will turn out dense.)
1 cup sugar
2 – 3 eggs (exactly 1/2 cup), room temperature (The amount of the eggs will make a difference in the amount of muffin top. You don't want the batter to go over the sides too much. If you have larger eggs, you will use 2. If they are smaller eggs, you may need to use 3.)
1 teaspoon vanilla extract
1 teaspoon almond extract
1/2 cup milk, room temperature
Instructions
Preheat oven to 350°. Line a cupcake pan with liners.
Whisk the flour, baking powder and salt together in a bowl and set aside. Place the butter and sugar in the bowl of a standing mixer and using the whisk attachment beat until the mixture is creamy and very pale in color. Add the eggs one at a time, beating between each one. Scrape down the sides of the bowl as needed. Add the extracts and mix. Add 1/3 of the flour mixture and mix on low speed until incorporated. Add 1/2 of the milk and mix. Add another 1/3 of the flour and mix. Add the remaining milk and mix. Add the remaining flour and mix just enough until the ingredients are blended together.
Spoon the batter into the liners. They should be 3/4's full. Bake about 18 minutes or until the top springs back or if a toothpick is inserted it comes out clean. Let cool 5 minutes, then removed from the pan to a cookie rack. Let cool completely before frosting.
*Sallysbakingaddiction.com has tricks for softening butter.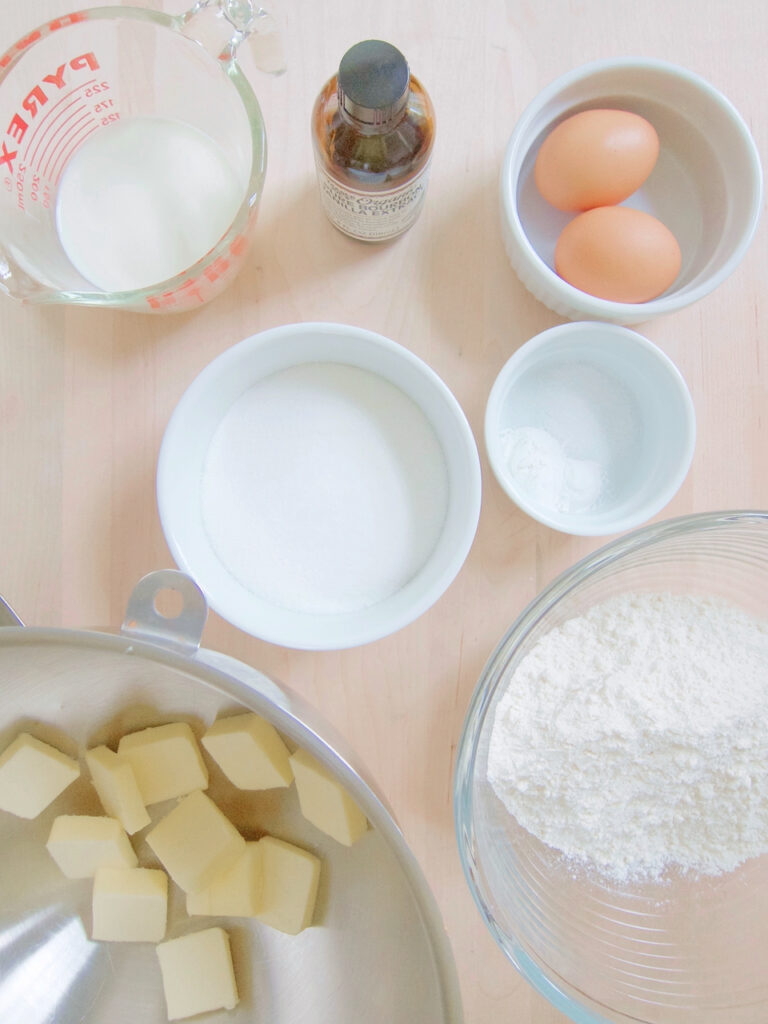 Almond Buttercream Frosting
Ingredients
1/2 cup butter, softened ((Use a brand of butter that is very light in color if you want a whiter frosting. The more yellow colored the butter is, the more yellow the frosting.)
3 cups powdered sugar
1/8 teaspoon salt
1 teaspoon almond extract
3 – 4 tablespoons milk
Instructions
Place all ingredients in the bowl of a standing mixer and beat until smooth and fluffy.
You can ice the cupcakes using a knife with frosting leftover, or put the frosting in a pastry bag and pipe it onto the cupcakes which will use up all the frosting.