Chili Spaghetti Squash Boats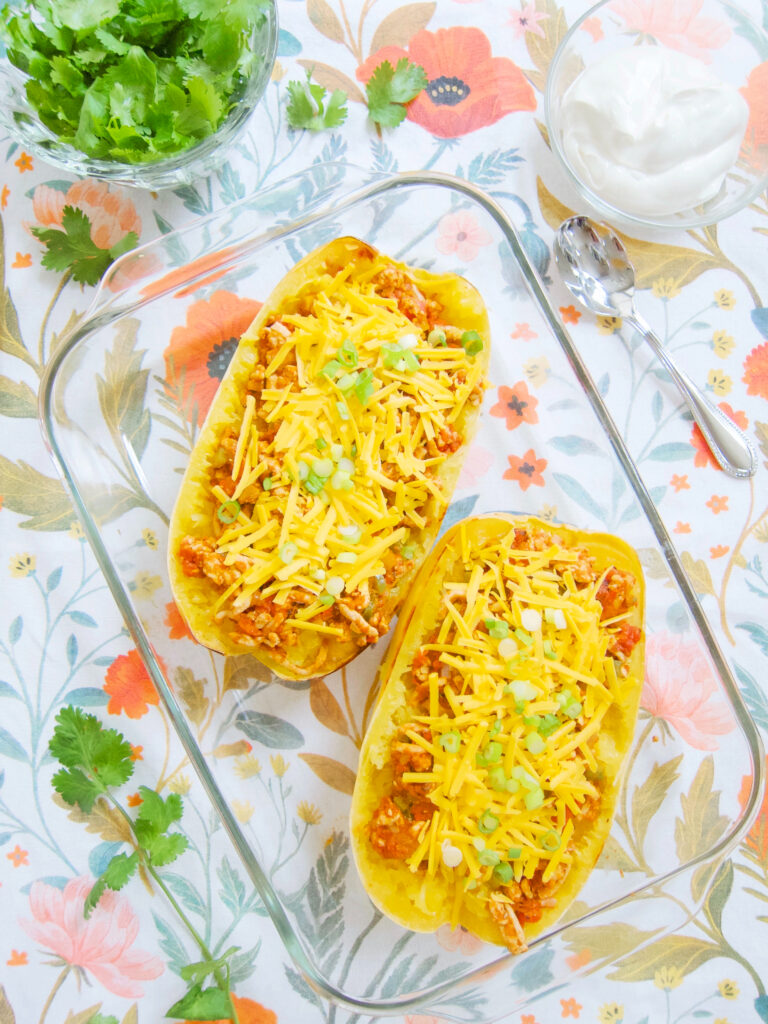 Chili Spaghetti Squash Boats
You will need:
roasted spaghetti squash halves (recipe below)
chili (recipe below)
cheddar cheese (Cracker Barrel Extra Sharp is good)
sliced green onion
cilantro
sour cream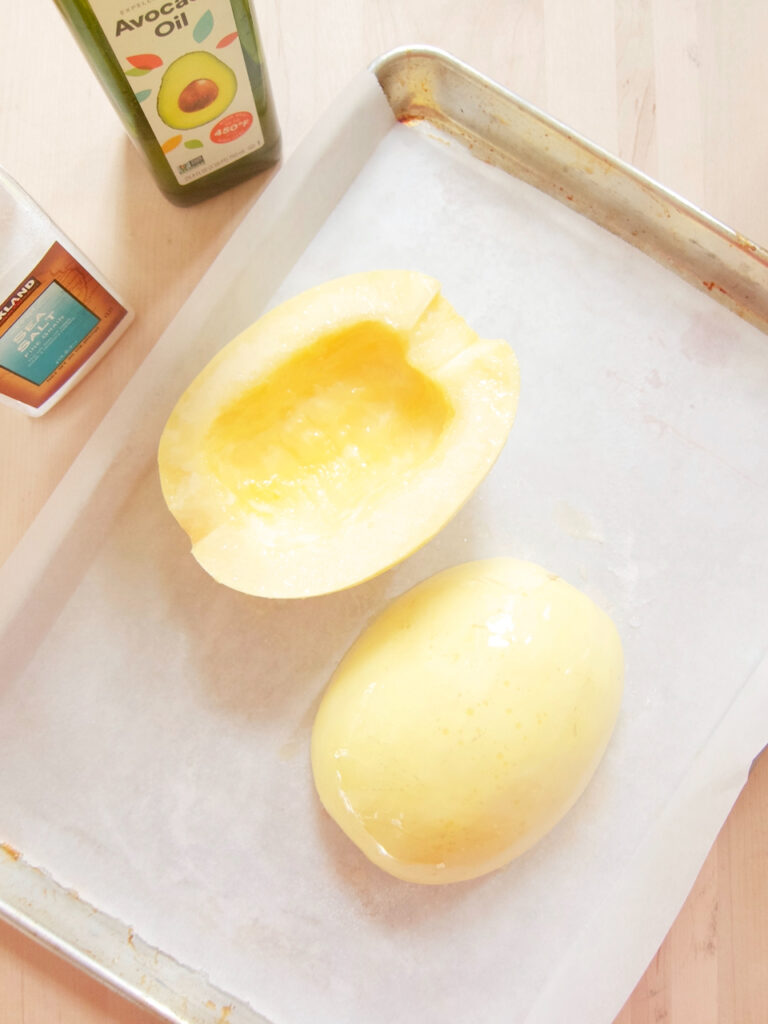 Roasted Spaghetti Squash Boat
Ingredients
small 2 to 2 1/2 pound spaghetti squash
avocado oil
salt
Instructions
Line a baking sheet with parchment.
Run a knife down all sides of the stem to loosen it, then with the knife make marks on the squash as guidelines to cut the squash in half lengthwise. Scoop out the seeds. Rub with a little oil. Sprinkle with salt. Place cut side down on the parchment.
Bake in a 425° oven for 30 minutes or until no uncooked color is showing and it's all golden colored and very tender. Cool. Using a fork, loosen the 'spaghetti' by pulling out the flesh of the squash around the sides and the bottom. It will come out in strands.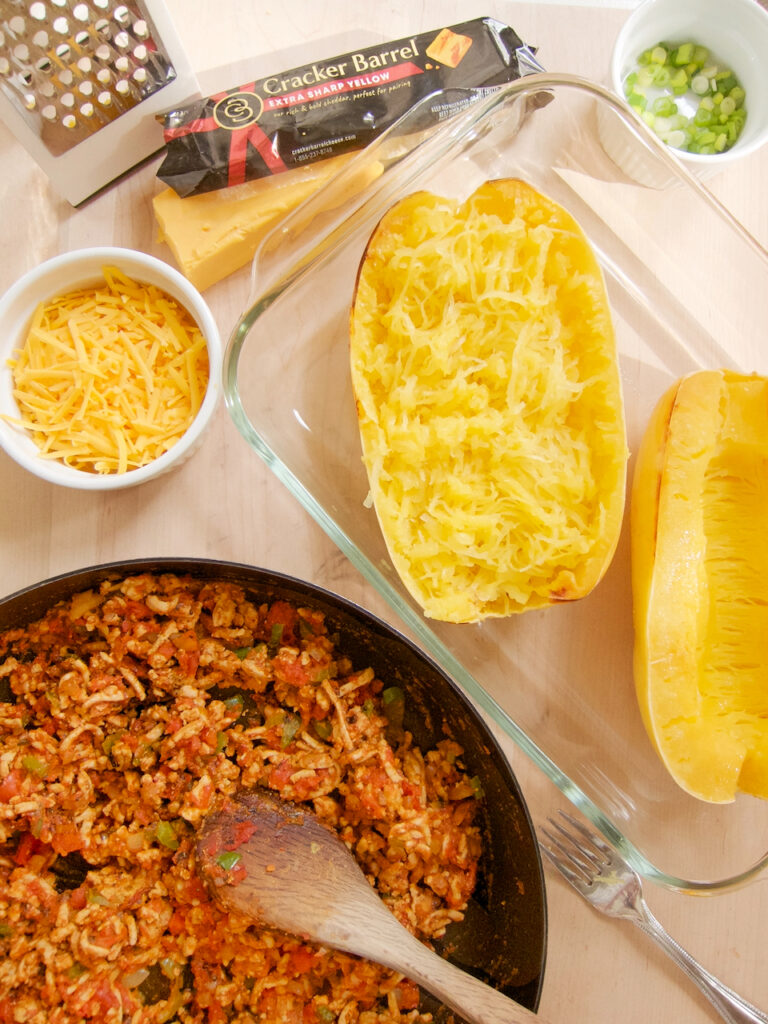 Chili
Enough for 4 boats
Ingredients
1 pound ground turkey
avocado oil
1/2 green pepper, cut small
1 small onion, cut small
1 1/2 to 2 tablespoons chili powder
2 teaspoons paprika
2 teaspoons cumin
1 teaspoon salt
1/2 teaspoon pepper
1/2 teaspoon oregano
1/2 teaspoon garlic powder
1/2 teaspoon onion powder
1 can diced tomatoes (plain, fire roasted, and/or with chilies all work)
2 tablespoons tomato paste
Instructions
Measure all the seasonings into a small bowl and set aside. Heat a large skillet. Drizzle with some avocado oil. Cook the turkey breaking it up into small pieces until there is no more pink. Transfer to a bowl. Wipe out the skillet. Add the onions and green pepper. Cook until the onions are translucent. Add the seasonings and cook 1 minute stirring constantly. Add the turkey and mix together with the vegetables. Add the tomatoes and tomato paste. Let cook on low for 10 minutes.