Sprouted Grain Bread For Your Microbiome
The more variety of healthy food that you eat, the more variety of good microbes in your microbiome. For happy and thriving microbes you want to be feeding them all different kinds of healthy fiber. If you eat a vegetable both raw and cooked, these are two different kinds of fiber. Grains are a very good source of fiber, also protein and B vitamins. And sprouted grains are the superfood grains.
"When a grain is sprouted, the concentration of fibre is increased. Fibre is important for gut health including elimination and detoxification of the colon. Fibre helps to regulate bowel movements and it's essential to reduce the risk of colon cancer."
Silver Hills Sprouted Power
Eat This, Not That's website has made a list of 25 of the "the best and worst" sprouted grain breads. For those who are eating more wholesome clean foods, they provide some details about these breads so you can narrow down finding a sprouted bread that's right for you. A complete list of ingredients can be found on other websites when you search for a particular bread.
If you are on a grain free Paleo diet to do a reset to figure out what foods you've been eating that are causing inflammation, or to lose weight, sprouted grain breads is something you can add to your microbiome diet later. Sprouted grain breads often have a lot of ingredients and you would need to choose one that doesn't have anything in it that could be problematic for you.
"Sprouted grains are easier for the body to digest and use, but not all are created equal. What are the best brands to buy? Are there some to avoid? We break down the most common types found in your freezer section at the grocery store."
"Sprouting the grains take it a step further, allowing the germination process to occur before the grain is turned into flour which provides a higher amount of nutrition like B vitamins as well as folate and other very important micronutrients."
Eat This, Not That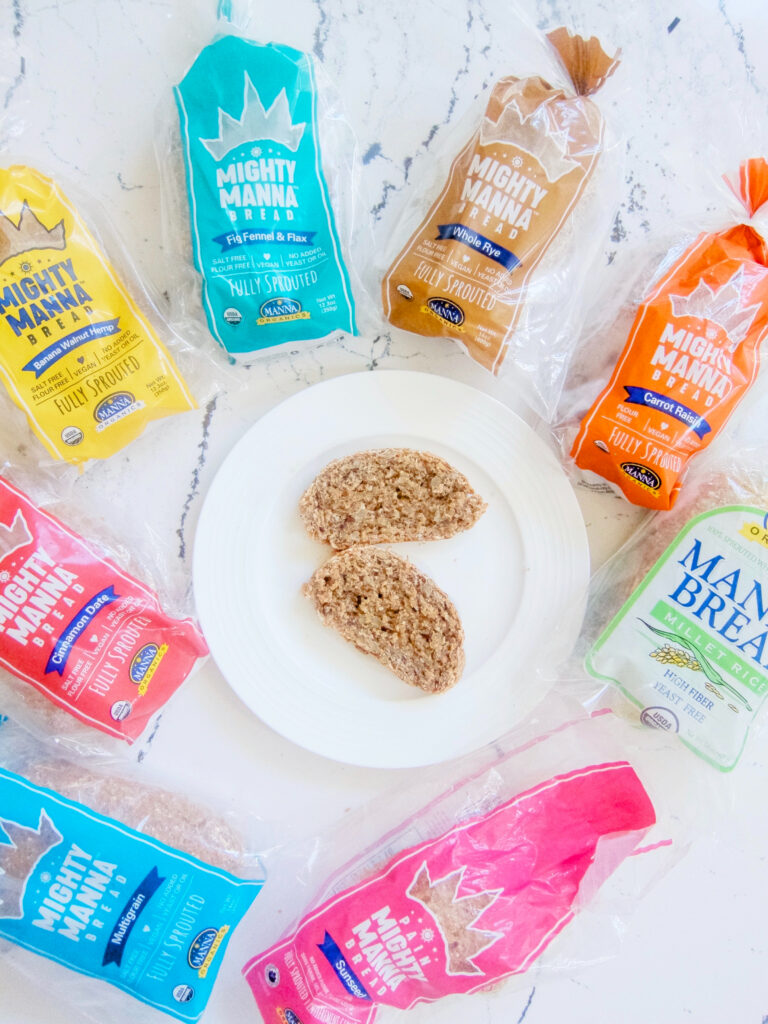 Mighty Manna Bread is a unique sprouted bread. The texture is like a quick bread, like banana bread, so you don't use it for making sandwiches. Mighty Manna Bread is the signature product of Manna Organic Bakery that has been made exactly the same for 30 years. Some of their flavors include dried no-sugar-added fruits, nuts and seeds. It is "cake-like, free of salt, no oils, no sweeteners, no leavening agents." It is "moist and delicious, high in protein and fiber. Sold in the USA and Canada, in the frozen foods section." You can also buy it directly from the bakery through their website. They ship out all their orders fresh on Mondays and Tuesdays.
Manna Organic Bakery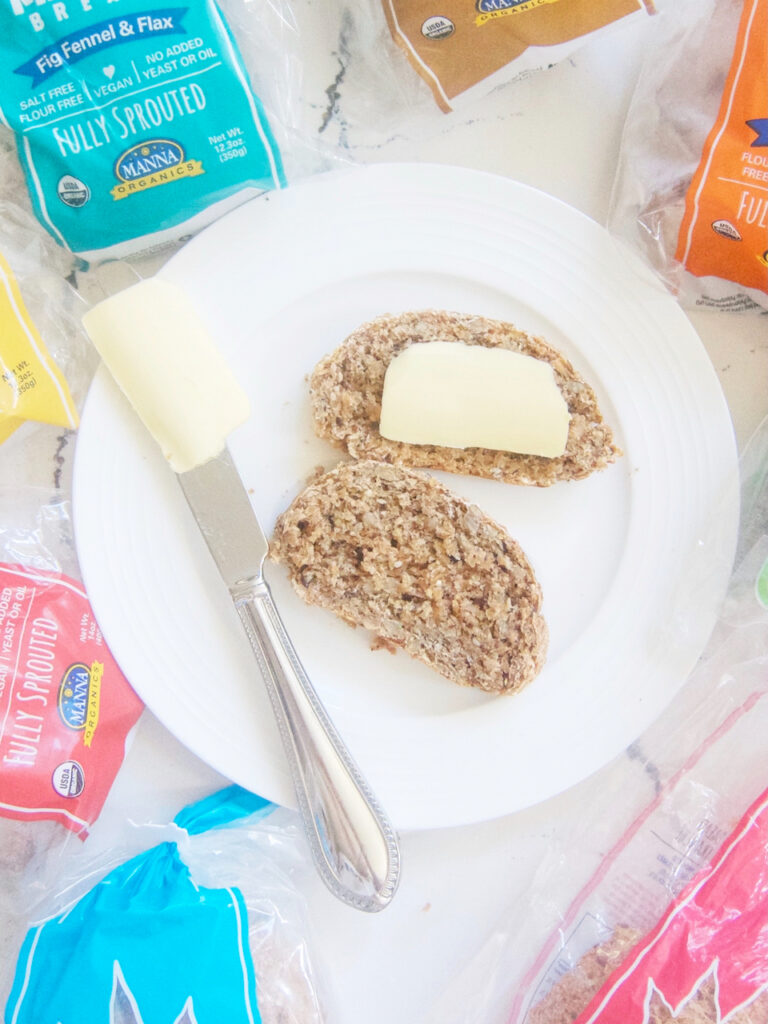 Serve with a thin slice of Kerry Gold 100% Grass-fed butter.