Roasted Beet, Grapefruit and Orange Salad With Marcona Almonds and Mini Lamb Burgers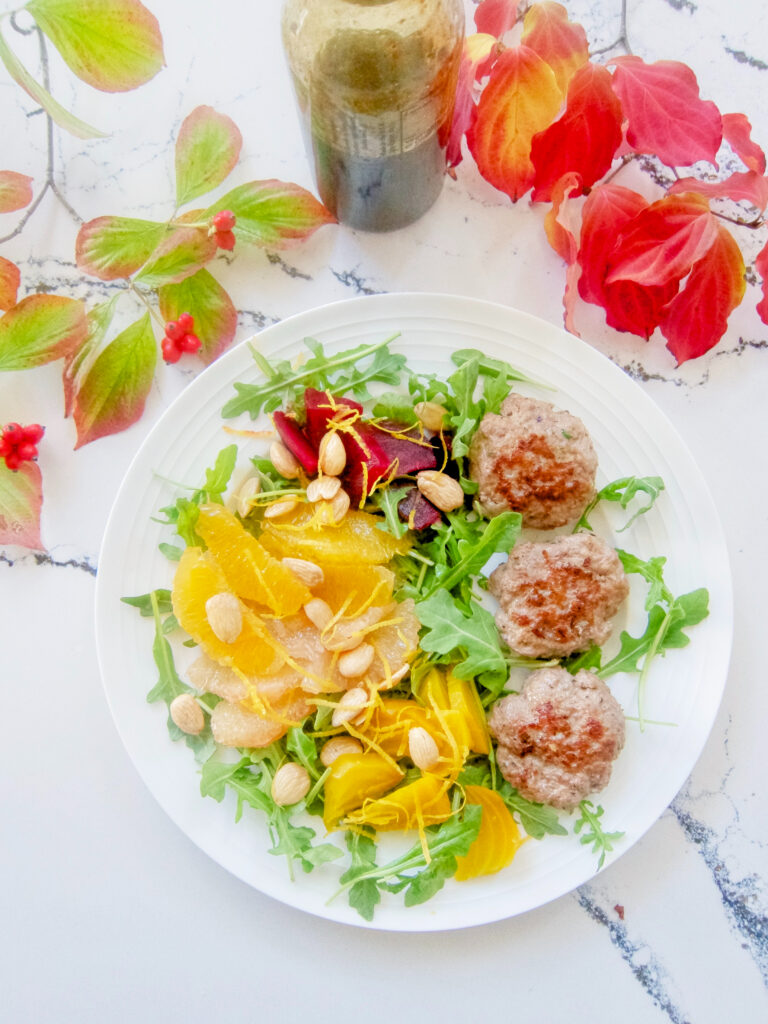 Roasted Beet, Grapefruit, Orange Salad With Marcona Almonds
Ingredients
4 cups arugula
1 large, 2 medium or several small red beets
1 large, 2 medium or several small golden beets
sprigs of fresh rosemary
2 grapefruits, peel and pith cut off and sections cut out
2 oranges, peel and pith cut off and sections cut out
orange zest using a zester
1/3 cup marcona almonds
Instructions
To cook the beets, scrub them and when they are dry, rub them all over with avocado oil, sprinkle with salt, wrap each one in foil along with a sprig of rosemary. Set them on a baking sheet and bake in a 400° oven until tender, about 40 to 75 minutes depending on the size of the beets. Cool. Chill. Remove skin and slice.
Make a bed of lettuce with the arugula on plates. Arrange the beets, grapefruit and oranges, and sprinkle with the zest and almonds. Drizzle with Balsamic Vinaigrette (see below) and serve with Mini Burgers (see below).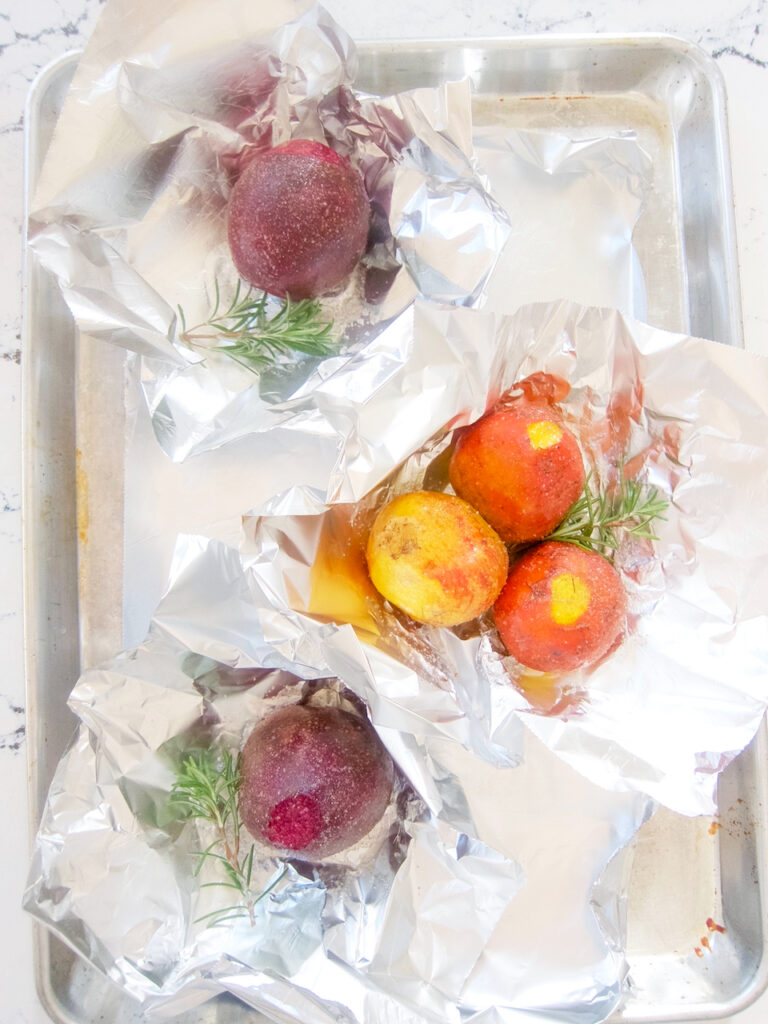 Balsamic Vinaigrette
Ingredients
1/2 cup olive oil
3 tablespoons balsamic vinegar
1 teaspoon honey
1/2 teaspoon salt
1/4 teaspoon pepper
Instructions
Place all ingredients in a jar with a lid and shake until well blended.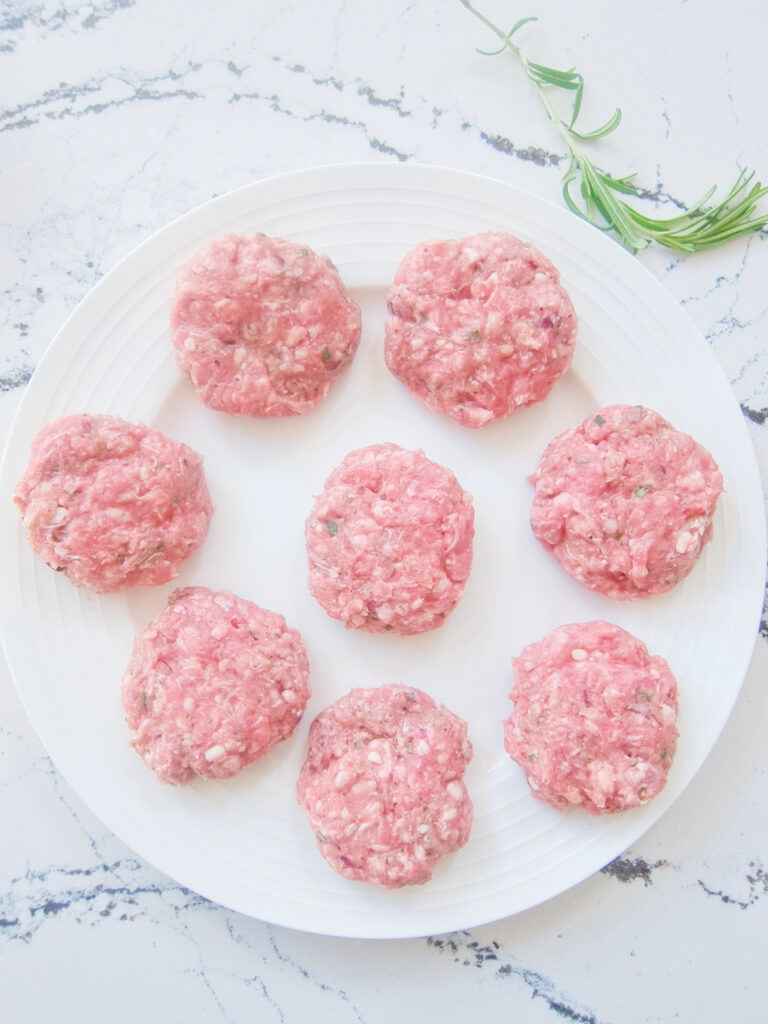 Mini Lamb Burgers
Ingredients
1 pound ground lamb
2 tablespoons grated red onion
1 teaspoon fresh rosemary, finely chopped
1 1/2 teaspoons Worcestershire Sauce
1 garlic clove, minced
1 teaspoon salt
1/2 teaspoon pepper
Instructions
Mix all ingredients in a bowl, then form into 8 mini burgers. Heat a skillet to medium high. When the skillet is hot add the burgers and cook about 3 minutes on each side or until nicely browned and the way you like your meat cooked. Keep an eye on them. Lamb has a lot of fat and will burn very easily.