Fettucini With Pesto and Garlic Mushrooms
Fettucini With Pesto and Garlic Mushrooms
Ingredients
14 to 16 ounces regular or gluten free* fettucini
1 lb chicken tenders**, tendons removed and cut into small pieces
8 ounce box mushrooms, rinsed and sliced
2 garlic cloves, minced
2 light olive oil
1 cup pesto
3 tablespoons pine nuts
grated Parmigiano-Reggiano cheese
1/4 cup diced sun-dried tomatoes (opt.)
6 – 8 spears of thin asparagus, sliced into 1″ pieces, braised (opt.)
pesto (below)
**For vegetarian, leave out the chicken and add the sun dried tomatoes and asparagus.
Instructions
In a non stick skillet, sauté mushrooms and garlic in the oil for 10 minutes or until the juices are gone and the mushrooms are starting to brown. Remove to a plate. Add the chicken pieces to the pan and sauté just until all pink is gone. Do not overcook or the chicken will get tough. Return the mushrooms to the pan and mix them with the chicken pieces. Remove from heat and keep warm. Toast the 3 tablespoons of pine nuts and set aside. Boil fettucini according to directions, drain and return pan to heat to boil off excess water. Fold the pesto into the fettucini until the noodles are all coated. Transfer to a heated serving dish and place the chicken and mushrooms on the top and sprinkle with the reserved nuts. Serve with the cheese.
*Whole Foods carries a very good gluten free fettucini by Tinkyada.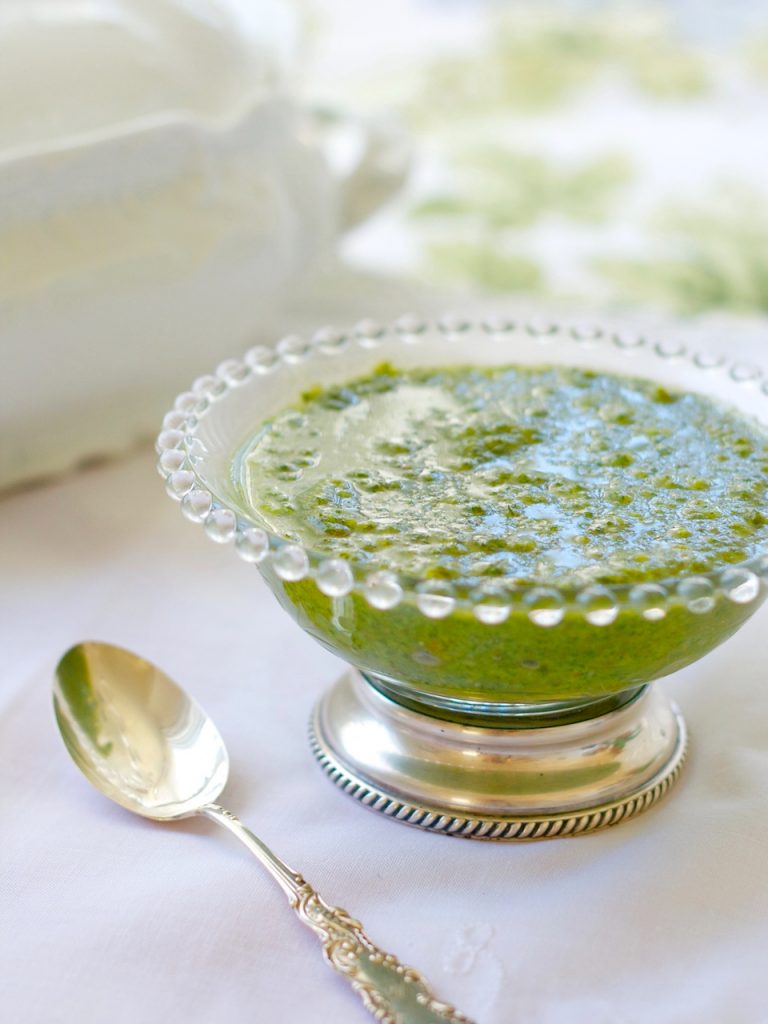 Pesto
Ingredients
2/3 cup pine nuts
1 cup light olive oil
1 4 ounce box of basil (3 lightly packed cups basil leaves)
1/4 cup grated parmigiano reggiano cheese
3 cloves garlic
1 teaspoon salt
Instructions
Put pesto ingredients in food processor and process/pulse just enough so you can still see the pieces of basil and finely chopped nuts.