Vegetable Spaghetti and Turkey Meatballs
Vegetable Spaghetti and Turkey Meatballs
Turkey Meatballs
Ingredients
1 1/2 pounds ground dark meat turkey
1/2 cup almond meal
2/3 cups freshly grated Parmigiano Reggiano (24 month aged parmesan) grated cheese
2 eggs, lightly beaten
2 tablespoons fresh parsley, minced
2 garlic cloves, minced
1 1/2 teaspoon salt
1 teaspoon onion powder
1/4 teaspoon pepper
1/4 teaspoon ground fennel seeds, crushed in mortar and pestle
1/4 teaspoon oregano
1/2 teaspoon Italian seasoning
Instructions
Line the bottom of a two piece broiler/roasting pan with foil to catch drips and set aside. Mix all ingredients together. Form 2″ meatballs, placing them on the roasting pan and bake at 350 degrees for 25 minutes. These can be made ahead of time and refrigerated or frozen.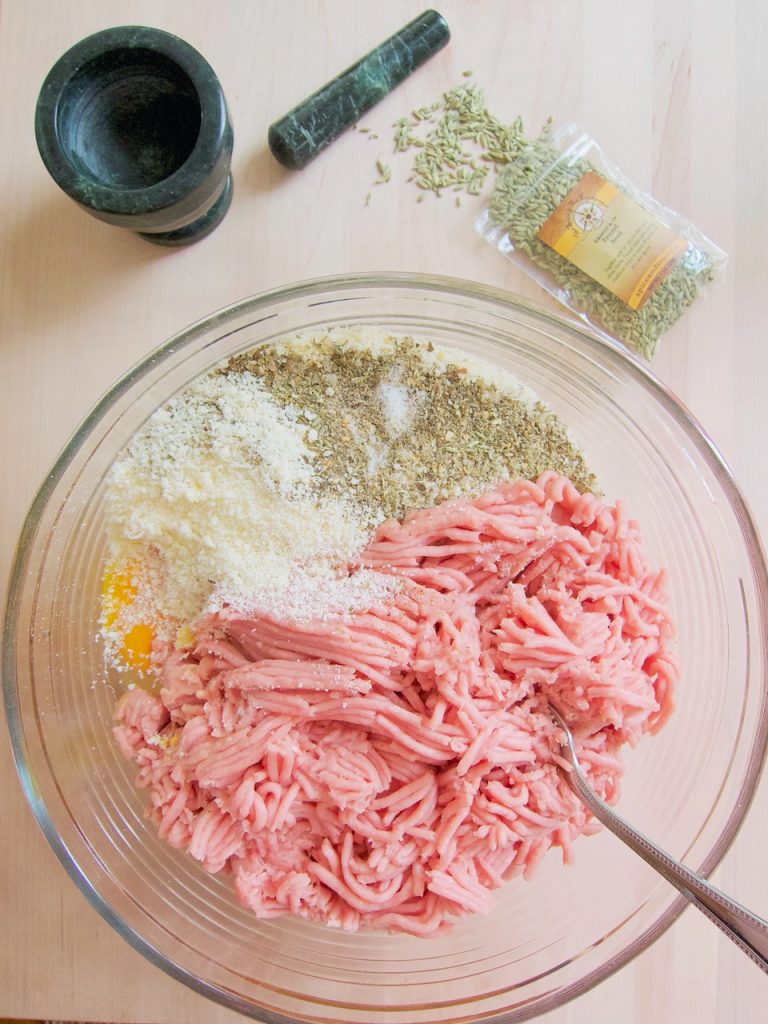 Assembly
meatballs
thinly sliced steamed cabbage, sliced summer squash and mushrooms sautéed in garlic and olive oil, or yellow squash and zucchini zoodles either steamed or sautéed (do this briefly to they stay a little crisp), or roasted spaghetti squash made into 'noodles', or pasta. For gluten free pasta use Trader Joe's Organic Brown Rice Spaghetti Pasta cooked for 12 minutes, not the 7 -10 minutes recommended on the package
pasta sauce
grated mozzarella, gruyere, asiago and/or parmigiano reggiano (aged 24 months) cheese
Heat the meatballs in the marinara sauce and serve on your choice of 'spaghetti' and sprinkle with the grated parmigiano reggiano cheese.