Persimmon Bread With Walnuts and Dates
Persimmon Bread With Walnuts and Dates
Ingredients
1 1/2 cup whole wheat flour
1 teaspoon baking soda
1 teaspoon cinnamon
1/2 teaspoon salt
2 eggs
1/2 cup coconut oil
3/4 cups sugar
1 cup Hachiya persimmon pulp
1/2 cup Megjool dates, chopped
1/2 cup walnuts, chopped
Instructions
Generously butter a bread pan, line with a piece of waxed paper and butter the paper.
Place flour, baking soda, cinnamon and salt in a small bowl and mixed together. Place eggs, oil and sugar in a mixer and beat until well blended. Add half the flour mixture and blend. Add persimmon pulp and blend. Add remaining flour mixture and blend. Fold in dates and nuts. Pour into prepared pan and bake in a preheated 325 degree oven for 70 minutes or until toothpick comes out clean. Remove fro pan and cool on rack
This bread can be served as is, with cream cheese and jelly, or it's delicious toasted with butter.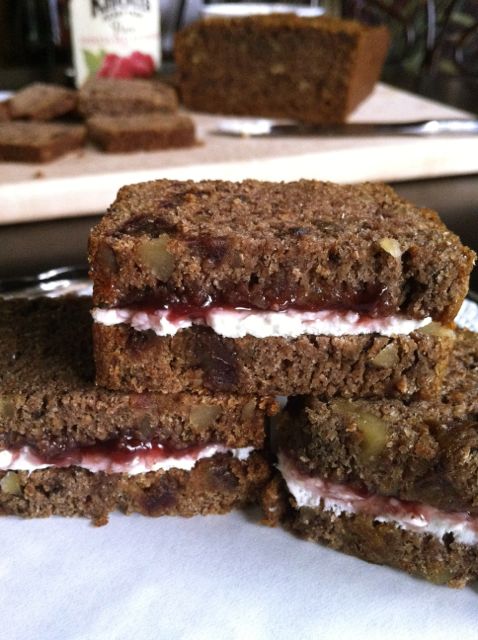 Persimmon lesson: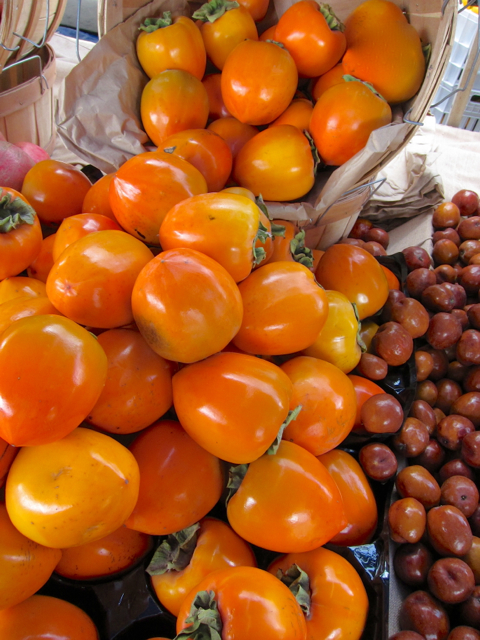 Wait a few weeks if necessary until these Hachiya persimmons are very soft and use the pulp for baking muffins and bread.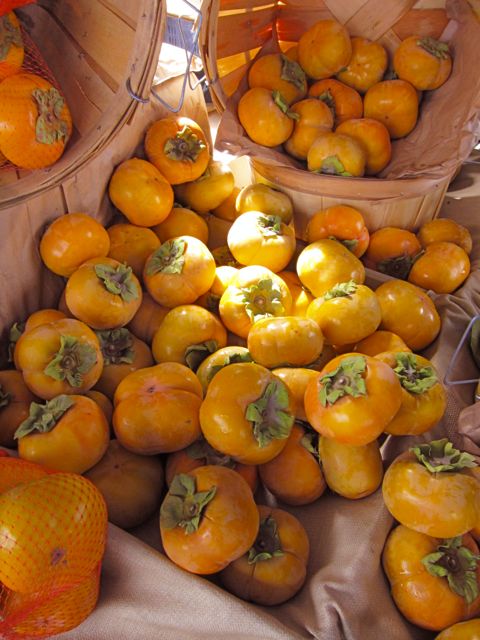 Eat these Jiro persimmons (with skin on) like an apple or cut up in salads when they are only slightly soft so they are fully ripened and sweet but still crunchy.