Butternut Squash and Sweet Potato Bisque
Butternut squash and sweet potato soups are so sweet and creamy you feel like you are having dessert first! This recipe walked into my life years ago when I was waiting in line at the grocery story and noticed a little three by four inch Healthy Soups booklet in one of those metal slots near the cash register. Flipping through the pages of recipes for various health ailments, I passed the "Chicken and Rice Soup" in the "Cold and Flu" section and the next section was "Cancer Prevention" and I stopped at the "Sweet Potato Soup". It sounded very different but a good kind of different. The booklet was $1.09, well worth it for even one good recipe!
I seldom follow a recipe exactly. The recipe called for a lot of sweet potatoes and as I read this, other ideas started popping into my head and I decided to mix it up a bit and added the butternut squash along with a white sweet potato and a yam. I don't think you can go wrong whatever you use.I also added the shallots. The recipe said that you can use a food processor or a blender to puree the soup. I've never tried it in the food processor. Vita Mix's make the texture of soups very creamy. Make sure you have the blender lid on tight when working with hot soups.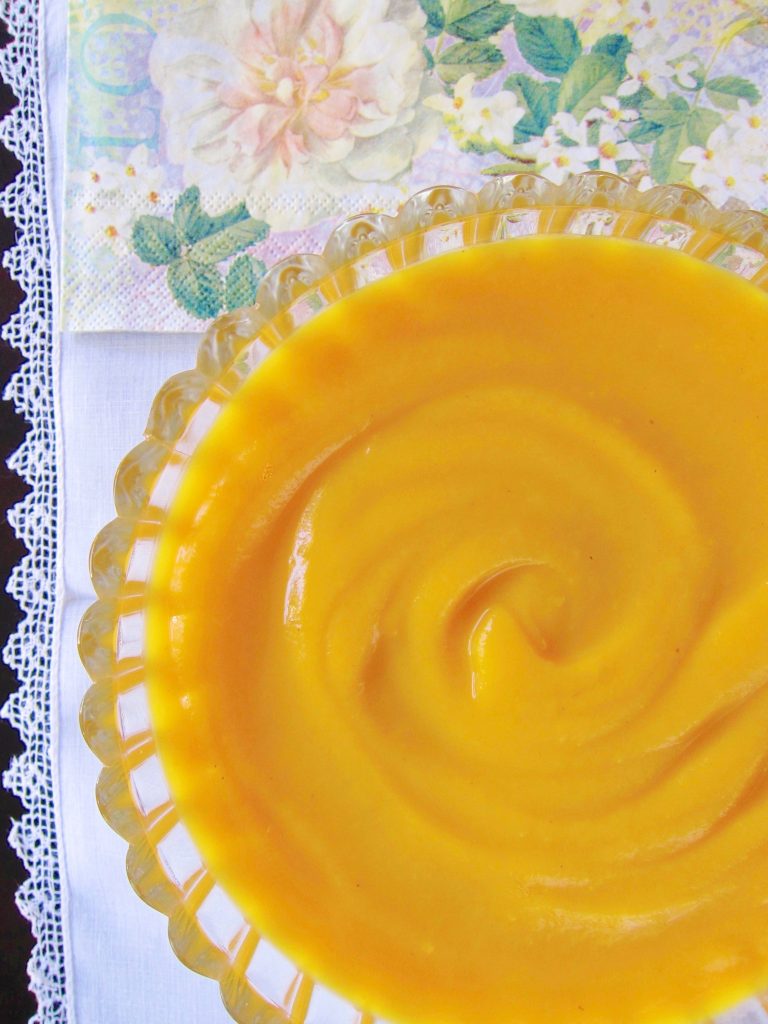 Butternut Squash and Sweet Potato Bisque
Ingredients
2 shallots, chopped
1 onion, chopped
2 tablespoons avocado oil or olive oil
6-8 cups chicken broth
2 carrots, diced
1 large celery stalk, diced
1 medium butternut squash, peeled and diced (about 4 cups)
2 jewel sweet potatoes (garnets can be too sweet) or yams, peeled and diced (about 4 cups)
2 bay leaves
1/4 teaspoon thyme
1/4 teaspoon nutmeg
1 cup whole milk (or half water, half milk for thinner soup), coconut milk, or cream
Instructions
Sauté onion and shallots in the oil for 3 minutes. Add the remaining ingredients (except the milk or cream) and bring to a boil. Turn heat to simmer and cook 45 minutes or until vegetables are tender. Remove bay leaves and puree in a VitaMix or other blender. Return to pan, add the milk or cream), reheat and simmer 10 minutes.