Scalloped Sweet Potatoes With Maple Orange Sauce
It took a long time before I noticed the huge difference in flavor and sweetness among sweet potatoes and unfortunately you can't taste them before you buy them. But it's good to be aware of this so if you aren't happy about a sweet potato dish that you've always loved, you'll know it's not your recipe that is the problem. It's probably the batch of potatoes you bought. In Santa Monica, CA, I tracked down the most consistent wonderful tasting organic jewel sweet potatoes at Safeway.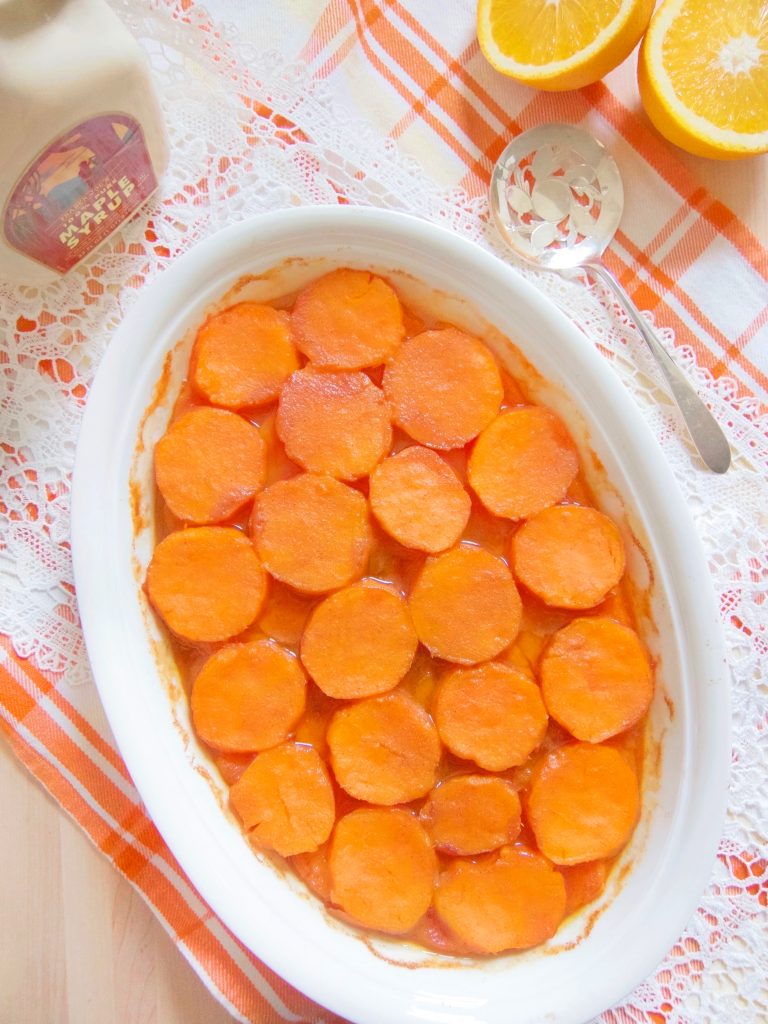 Scalloped Sweet Potatoes With Maple Orange Sauce
Ingredients
2 1/2 pounds (about 4 medium) garnet sweet potatoes or yams
1/2 cup orange juice
3/4 cup maple syrup
1 teaspoon cinnamon
1/2 teaspoon salt
1/4 cup butter
Instructions
Place whole unpeeled sweet potatoes in pan and fill with water until 2″ above the yams. Boil until tender, cool and chill for several hours. Remove skin and slice into 1/3″ slices and arrange in 2 layers in a 9 by 12 au gratin or glass casserole.
Put orange juice, maple syrup, cinnamon, salt and butter in a saucepan and boil 10 minutes. Pour sauce over yams and bake in a 350 degree oven for 45 minutes.