Aunt Mary's Sugar Cookies
These little delicacies can be described as buttery short bread that falls apart like potato chips when you bit into them (You'll want to hold your hand under your chin when you eat them).
The ingredients are very simple and probably something you always have on hand. The big trick to getting ready to make them is to find the right glass to pound them flat. It has to be made out of a solid glass with no indentations on the bottom. I've have been to many stores over the years in search of one when a previous one was lost. I'm now setting the cup aside with a note attached to it.
Aunt Mary was someone in my dad's life when he was a little boy who was a wonderful cook. For a long time we've been calling these cookies the 'Hudson cookies', from his mother's side, but when I was getting ready to post this, I found out the recipe came from his dad's side of the family. Thank you, Aunt Mary, for these wonderful cookies.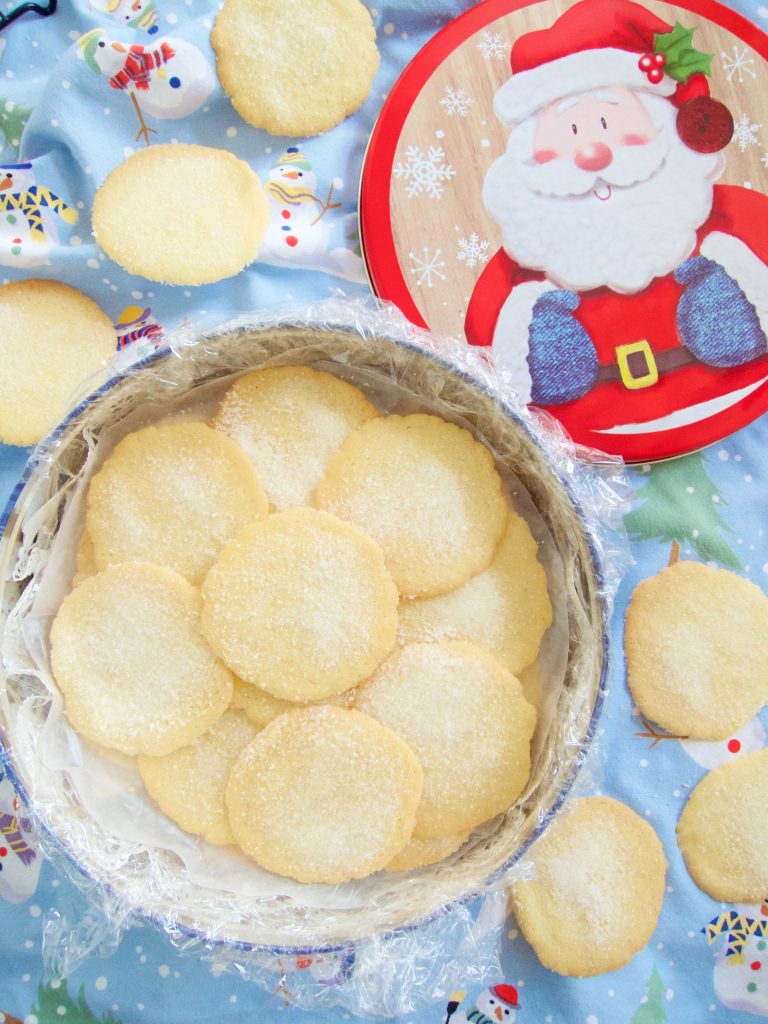 Aunt Mary's Sugar Cookies
Ingredients
1 1/2 cup butter, softened
1 cup sugar
1 egg
1 teaspoon vanilla
1/4 teaspoon salt
2 1/4 cups flour (spoon into measuring cup) or 12 ounces (or 2 1/4 cups or 10 ounces of Trader Joes all-purpose gluten free flour)
sugar
Instructions
Beat the butter and sugar in a mixer until well blended. Add the egg and vanilla and mix until blended. Add the flour and salt and mix until blended. Cover and chill several hours. Make 1″ balls and set them on a cookie sheet several inches apart. Put 1/2 cup of flour in a small bowl. Wet the bottom of a flat bottomed glass and dip it in flour and brush the excess off with your hand. Repeat if necessary if part of the glass doesn't have flour stuck to it. Use the glass to pound the cookies until very thin, dipping the glass in the flour and brushing off the excess as necessary. Bake in a 375 degree oven for 6 to 8 minutes or until lightly brown around the edges. Sprinkle with sugar and immediately remove from pan to a cookie rack to cool.
Note: Use two thin cookie sheets. Rinse and dry cookies sheets in between batches and always begin with a cool sheet, not warm.