Homemade Fruit and Vegetable Smoothies
What might possibly be the most fun thing you can do with summer and fall peaches is to make these absolutely delicious drinks. One taste and you'll be saying 'Who would have known there was such a thing as a healthy milkshake!' You can find smoothies served everywhere in town but the best ones are the ones you make right at home.
So here's your secret to making them so creamy. When the peaches and mangos are at their peak, remove the pits, cut them into squares the size of ice cubes, lay them on a cookie sheet and put the cookie sheet in the freezer. When the fruit cubes are frozen slide them into zip lock bags. You can freeze bananas once they are ripe and strawberries work well too. Don't buy store bought frozen fruit. They blanch the fruit before they freeze it and if you do it yourself, you can freeze them when they have the most taste and nutrition. I haven't tried frozen vegetables. I have wanted to have as much as I can fresh so the enzymes are there to help digest them and still have a chilled, milkshake-like consistency. Freezing slows down but does not destroy the enzymes in fruits and vegetables.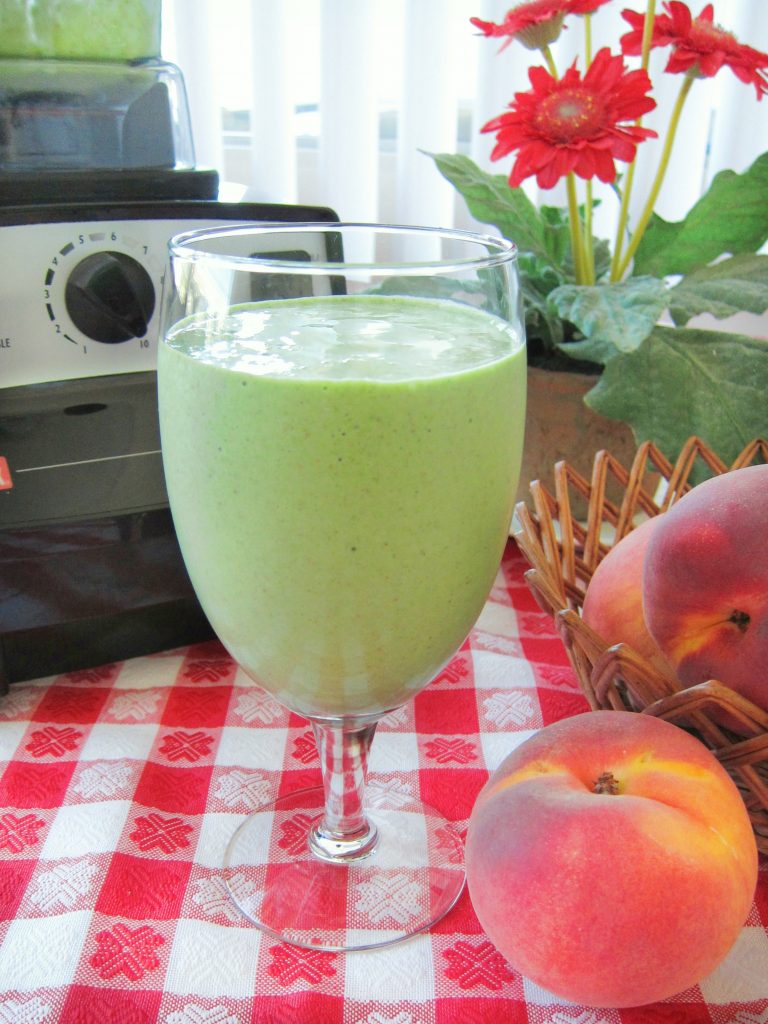 Almond and Strawberry, Peach or Mango Green Smoothie
Ingredients
3/4 water
1/3 cup raw almonds (soaked for 8 hours to remove toxins and for more nutrition)
2 tablespoons honey
1 ripe banana
4 cups spinach or part kale
1 scoop plain whey powder or other protein powder
1 tablespoon flaxseed powder, hemp seeds or chia seeds
4 ice cubes (or more, depending on how thick you want it)
1 cup frozen strawberries, peach and mango fruit cubes
Instructions
Place the water, almonds, honey, banana, spinach and kale, whey powder and seeds in a Vita Mix. Blend on high until well blended. Add the frozen fruit and ice and blend on high until smooth.
Cashew, Date and Banana Chocolate Green Smoothie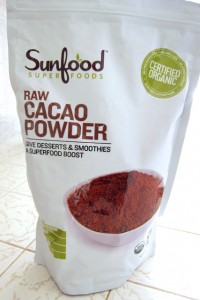 Ingredients
3/4 cup water
1/4 cup raw cashews (soaked for 8 hours to removed toxins and for more nutrition)
3 soft medjool dates
1 tablespoon honey
1 1/2 tablespoons raw cocoa powder
1/4 avocado
1 scoop plain whey powder or other protein powder
1 teaspoon coconut oil
1 tablespoon hemp seeds (chia and flaxseed are too gummy for this drink)
1/2 to 1 teaspoon maca powder, spirulina or other superfood (follow 1 serving suggestion on package)
3 cups spinach or part kale leaves, center rib removed
1 frozen ripe banana
5 ice cubes (add more for thinner and less for thicker drink)
Instructions
Blend water, cashews, dates, honey, cocoa powder, avocado, protein powder and superfood until smooth. Add frozen banana and ice and blend until smooth.