Mediterranean Quinoa Salad
Yesterday's Wall Street Journal front page of the Marketplace section features quinoa in an article In Quinoa, 'Super Food' meets 'Gluten Free'. It read…
Quinoa is a titan of the so-called super foods, a loosely defined collection of produce that advocates claim have extraordinary nutritional benefits, whether it be high levels of antioxidants or omega-3s. Quinoa is lauded for its protein, fiber, iron and other minerals.
Sales for quinoa products have been growing for the past five years because of the new trend.
Quinoa also has gotten a boost from the gluten-free boom that took hold late last decade. Though technically not a grain, its seeds can be served like rice or made into flour for pasta. But it doesn't contain the gluten proteins that many consumers are now trying to avoid.
This makes quinoa "a perfect collision of trends." The article also mentions the two groups of super foods, those that are normal that we've already been eating like blueberries and those that are exotic like acai berries.
Quinoa is in the exotic group. It's very different. It's much lighter than rice or the other grains it's being substituted for in recipes. Quinoa has a very distinct taste that you have to get used to. I think a relationship with quinoa begins as something you eat because it's healthy but then it can grow on you and you might like it. At least you'll have an appreciation for it because it's such a superior food. Because quinoa is part of the leafy green family like spinach and Swiss chard, its glycemic index is 53 but its glycemic load is only 19 so if you are watching your weight or your blood sugar, this is a very good food for you.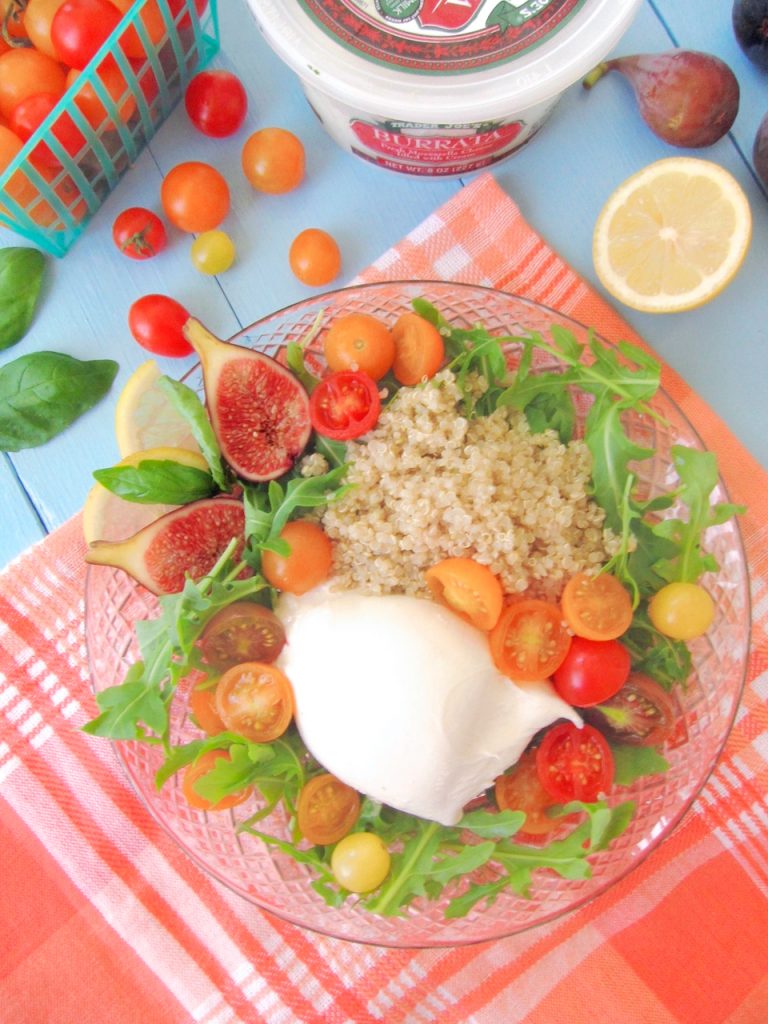 Mediterranean Quinoa Salad
Salad
Ingredients
1 cup quinoa
2 cups water
1/2 teaspoon salt
1 cup baby tomatoes, cut in half
1 zucchini, cut in pieces
1 avocado, diced
8 ounces fresh mozzarella cheese cut in small cubes or ciliegine mozzarella balls or burrata mozzarella balls filled with cream
1/4 cup pine nuts, toasted
greens
Dressing
Ingredients
1 part pesto (recipe below)
3 parts grape seed oil or light olive oil
white wine or balsamic vinegar or lemon juice to taste
NOTE: To make it simple, you can just drizzle the salad with olive oil and lemon juice, and sprinkle with salt and pepper and a chiffonade of basil leaves (https://www.youtube.com/watch?v=yJEQFgfv7iw).
Instructions
Place quinoa in a sieve and rinse with cold water. Bring water, rinsed quinoa and salt to a boil, turn heat down and simmer 15 minutes. Chill. Assemble salad ingredients on a bed of greens. Place dressing ingredients in a jar and shade. Drizzle over salad.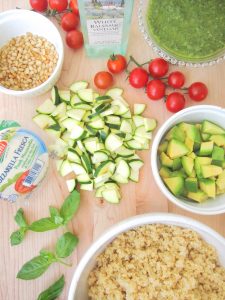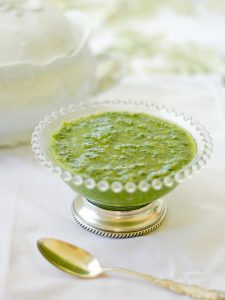 Homemade Pesto
Ingredients
2/3 cup pine nuts
1 cup olive oil
3 lightly packed cups basil leaves
1/3 cup grated parmigiano reggiano cheese
3 cloves garlic
1 teaspoon salt
Instructions
Put pesto ingredients in food processor and process/pulse just enough so you can still see the pieces of basil and finely chopped nuts.