Macadamia Nut Crusted Chicken Breasts and Sautéed Wild and Exotic Mushrooms With Bok Choy
Macadamia nuts make the best tasting nut crusted chicken breasts of all nuts. They are a lot more expensive, but worth it. I use the toasted, salted macadamia nuts at Trader Joe's. Yes, wild mushrooms are a little strange looking, but don't let that scare you off from trying them. And when you first chew on the sponginess of them, make the necessary adjustment in your brain telling yourself it's okay because wild mushrooms are so good, you really don't want to miss out on them. Besides being very tasty, wild mushrooms are so good for you they make vitamins out of them and some are now the focus of numerous cancer studies.
Most mushrooms have a high fiber content which helps lower cholesterol and is important for the digestive system. They contain vitamin B not usually found in plants and vitamin D which is essential for the absorption of calcium. Copper aids in helping the body absorb oxygen and create red blood cells. Selenium is an antioxidant that helps neutralize free radicals, preventing cell damage and reducing the risk of cancer and other deceases. Mushrooms contain for selenium that any other form of produce. Mushrooms also have potassium, an extremely important mineral that regulates blood pressure and keep cells functioning properly. Other important minerals in mushrooms are zinc and magnesium. Steroid-like molecules call triterpenes inhibit histamine release and have anti-inflammatory properties. (http://www.mushroom-appreciation.com)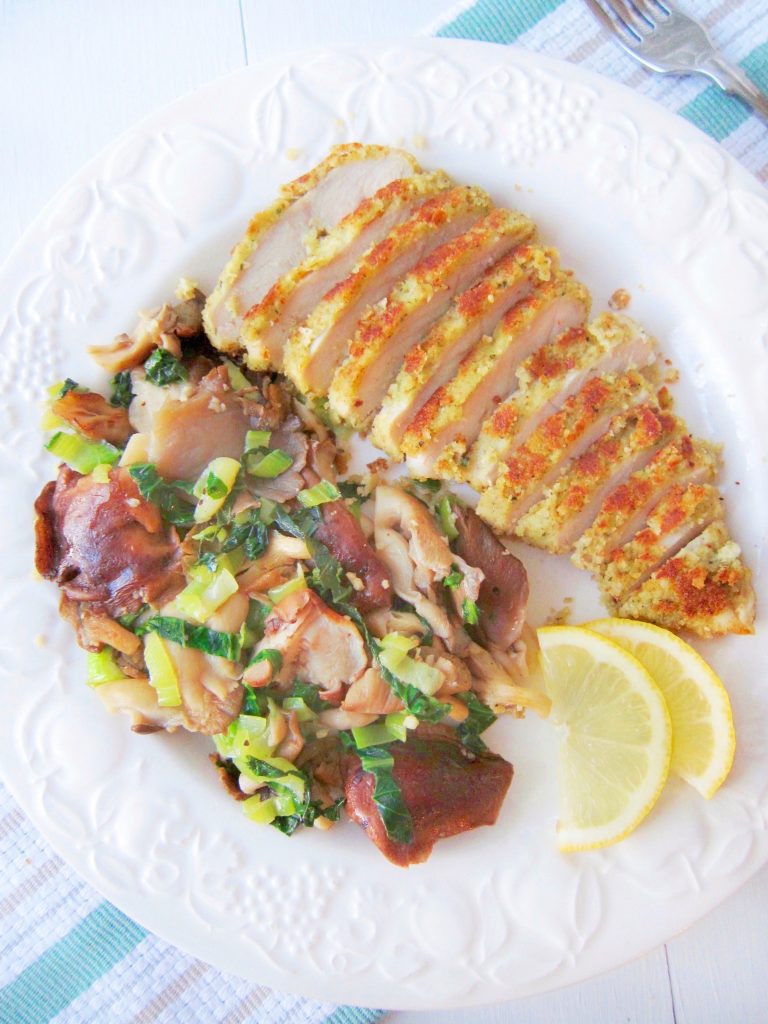 Macadamia Nut Crusted Chicken Breasts and Sautéed Wild and Exotic Mushrooms With Bok Choy
Macadamia Nut Crusted Chicken Breasts
Ingredients
4 large chicken breasts
2/3 cup regular or gluten free fresh bread crumbs* (Nutritious Gluten-Free Sandwich Bread June/2014) or keto/paleo crumbs (Grain-Free Rolls July/2022
2/3 cup macadamia nuts
6 fresh basil leaves
1 teaspoon salt
1/2 teaspoon pepper
1 large egg, beaten
1/4 cup flour or brown rice flour
2 tablespoons butter
3 tablespoons coconut, avocado or olive oil**
lemon wedges
Instructions
Slice chicken breasts down the middle, place in a plastic bag and pound evenly to 1/2″ thick. Place bread crumbs, macadamia nuts, basil leaves, salt and pepper in a food processor and process until crumbly. Put beaten egg in a pie plate or a dish. Sprinkle nut mixture on another place and the rice flour on another. One at a time dust the chicken breasts with the rice flour, dip in the egg, then set in the nut mixture and bring some of the mixture over the top and press the mixture evenly around each piece. Set on a plate in one layer and chill in the refrigerator for an hour. Heat a non stick sauté pan for 5 minutes on medium high. Add the butter and oil. (If you don't have a large enough sauté pan, use two sauté pans so you can do all eight pieces at one time, dividing the butter and oil between the pans). When the butter and oil are hot carefully slip the chicken off the plate into the pan (it should sizzle) and cook 4 minutes on each side. Let rest for 2 to 3 minutes. Serve drizzled with lemon juice.
(You can also place the uncooked breasts in a buttered casserole and bake them in a 425 degree oven for 20 minutes.)
*I don't use dry or toasted crumbs because I like the crust moist and slightly crispy but if you spread the bread crumbs on a plate to dry for a little while, it makes it easier to bread the chicken.
**Trader Joe's Trader Grotto's Sicilian (cold pressed) Extra Virgin Olive Oil is a blend of three olives from Sicily, packaged in Italy in a beautiful bottle. It's light and delicious. Store it in the dark and use up within a month.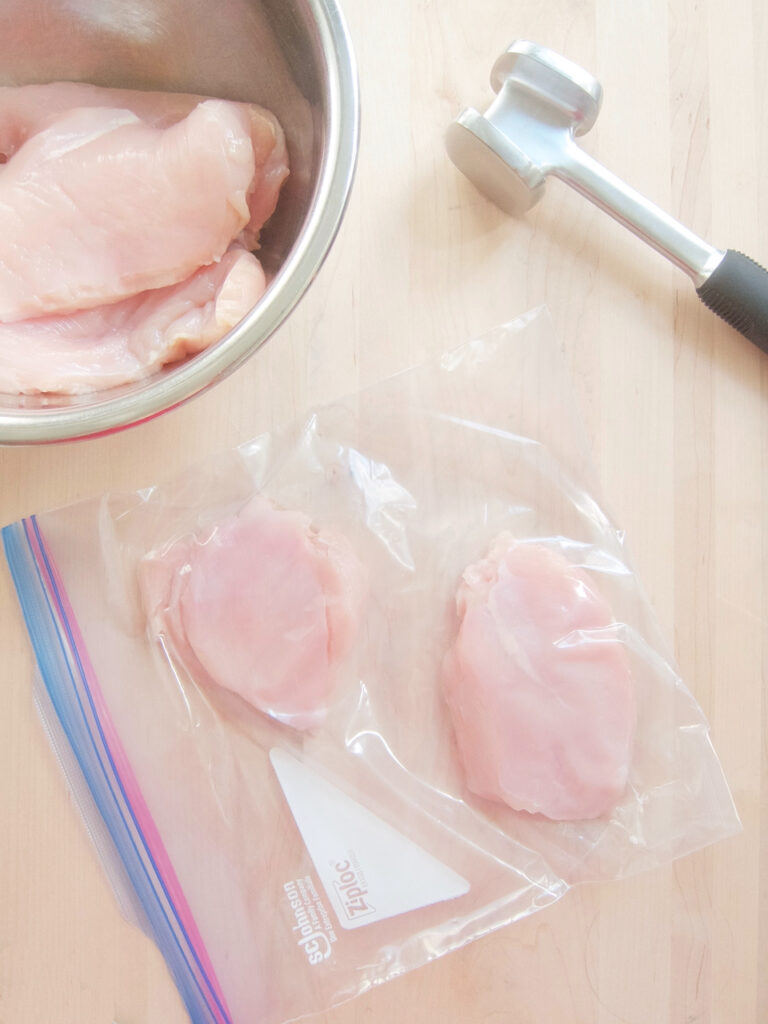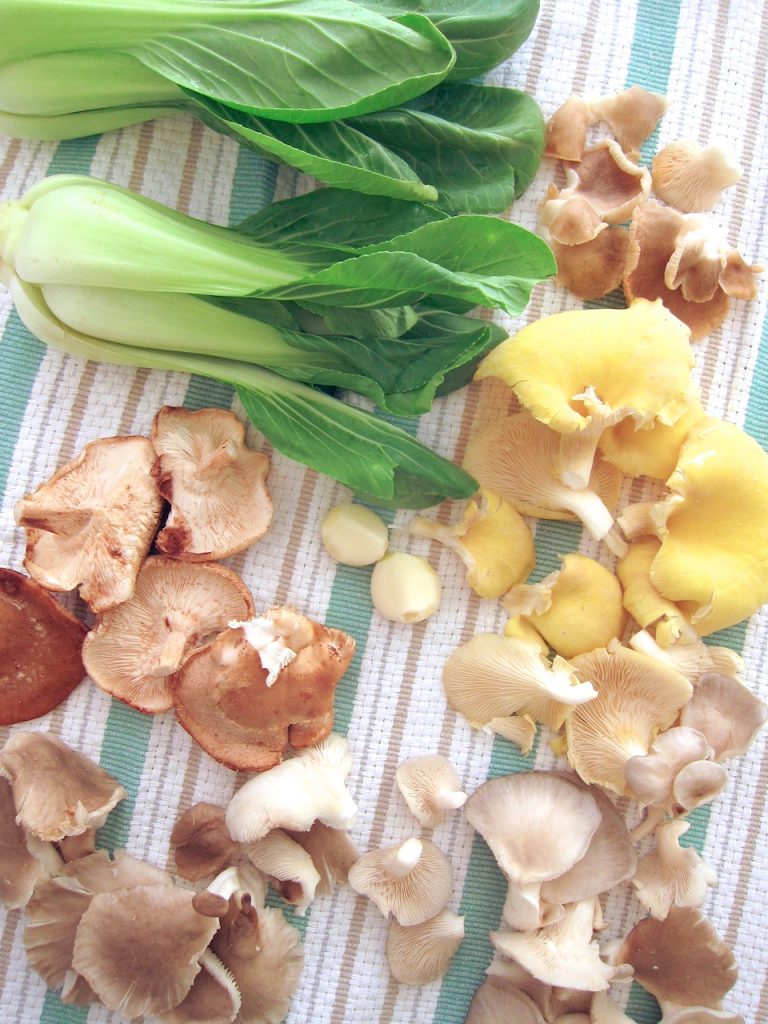 Sautéed Wild and Exotic Mushrooms and Bok Choy
Ingredients
1 box wild and exotic mushroom mix, separated and stems trimmed (stems can be tough)
2 bunches bok choy sliced
1 tablespoon olive oil
1 tablespoon butter
2 garlic cloves
salt and pepper
Instructions
Heat sauté pan and add butter and oil. Add mushrooms, bok choy and garlic. Saute 5-8 minutes. Season with salt and pepper.