3rd St. L.A., 3rd St. Promenade and Cinnamon Salad Dressing
At the height of the 1929 depression, two entrepreneurs, Fred Beck and Roger Dahlhjelm, had an idea. They wanted to build a "village" on the large 256 acres Gillmore ranch on the corner of 3rd and Fairfax in Hollywood where local farmers could sell their fresh food. They made the proposal and it was accepted. In July of 1934, a dozen farmers and a few merchants parked their trucks at that corner and sold food from the back of the trucks. By October, farmers and merchants, including restaurants, grocers, and service providers were moving into permanent stalls and the new Farmers Market was so popular they had a fall festival to celebrate. My mother remembers her mother coming home with fresh corn and chickens back in those days.
The Farmers Market continued to expand and become very popular. In 1936 it hosted a fundraiser for the Red Cross and many movie stars worked behind the counters at its shops. Shirley Temple, the nation's box office draw, drew a large crowd at Brock's Candies. It was visited by President Eisenhower and by world renown chefs appearing on their TV shows, and many big star names including the Beatles.
This year the Farmers Market is celebrating its 80th anniversary and in June of this year Farmers Market opened at a second location in terminal 5 at LAX airport with 10 of the first original 100 merchants. The idea was for the traveling public to enjoy an authentic experience of Los Angeles as they passed through.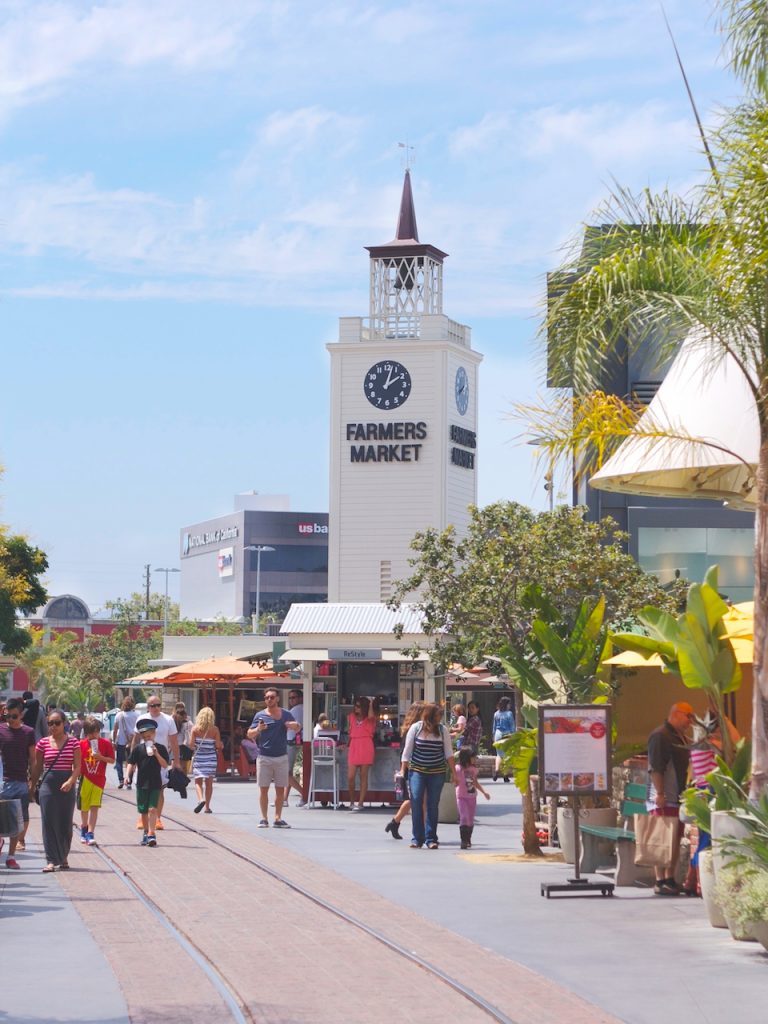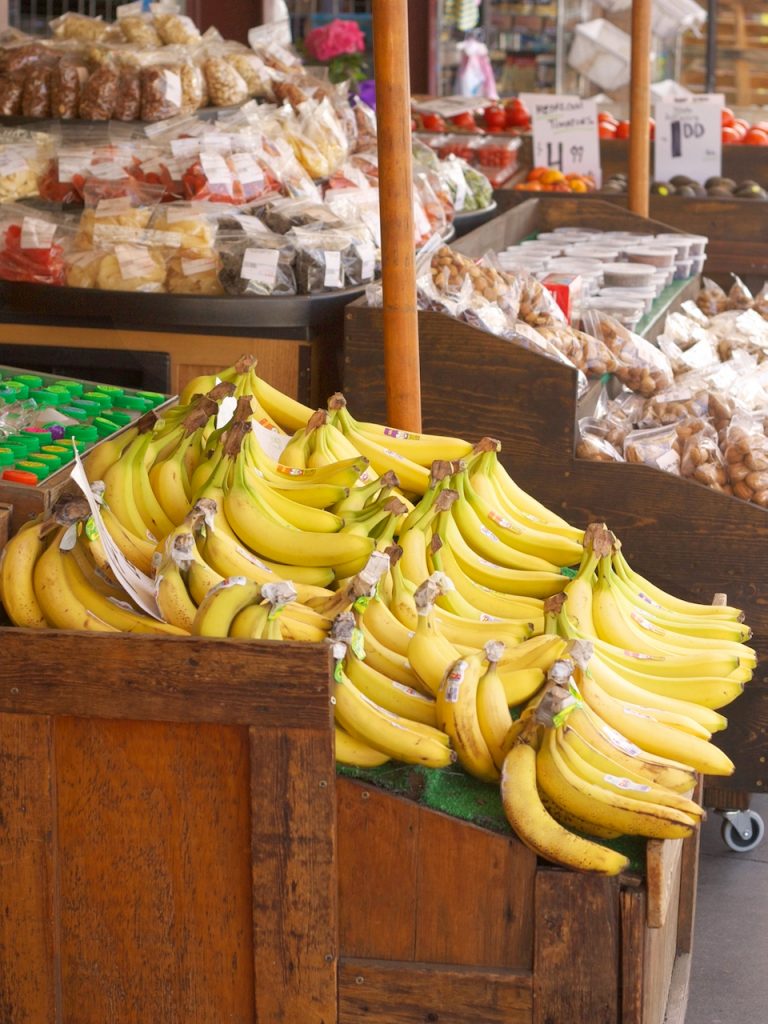 The "idea" to have a farmers market has since spread everywhere. Most of these markets are still operating the original way. Streets are blocked off and farmers pull up their trucks very early and set their wonderful fresh produce out on tables and at the end of the day, they go home.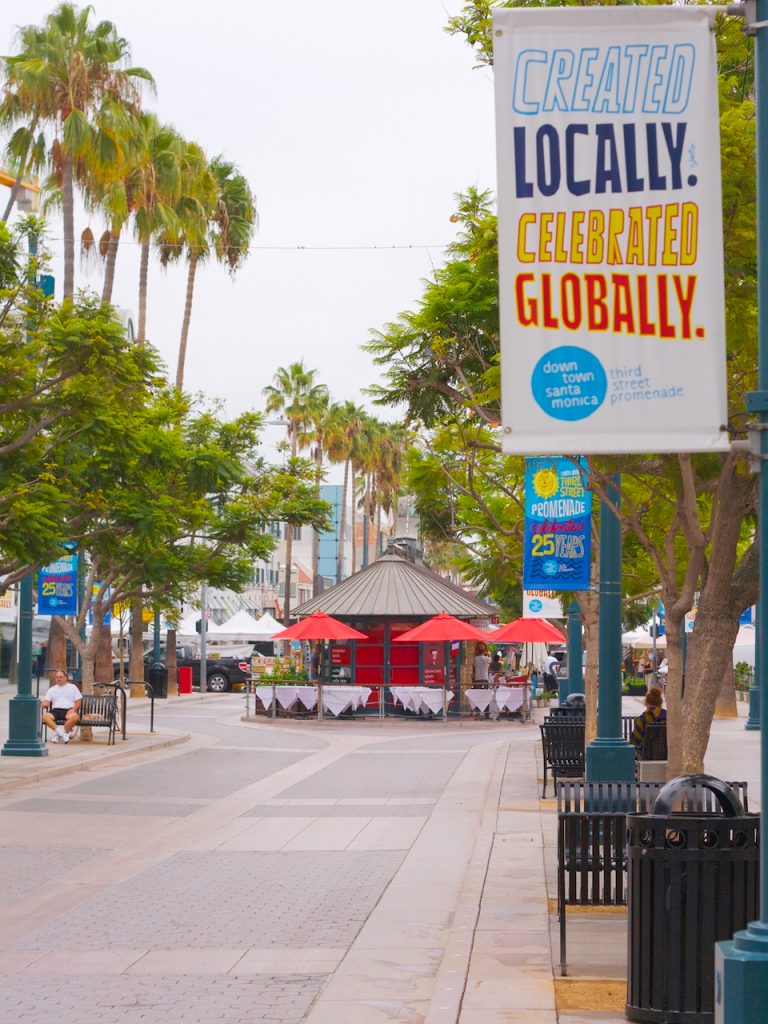 The Wednesday farmer's market below the clock tower on the 3rd Street Promenade in Santa Monica opens up with the sound of a horn at 8:30. What is unique about this market is that it is catering to foodies. Prior to 8:30 the farmers and merchants are selling to the local restaurants who want organic or sustainable and unique fruits and vegetables. Scouts from these restaurants come early to find what's new and different for their very upscale menu. You see representatives from the restaurants with clipboards loading wagons and dollies with boxes of produce. Even an occasional chef can be spotted sorting through a crate of vegetables picking out the perfect size, color, feel, whatever he has learned will be best for what he's creating for a specialty that week.
Farmer's markets are a place to get educated about food. This is the time you ask a total stranger the question, 'what are you going to make with that?' People love to talk about their cooking. It's also the place to get spoiled. Fresh peas and beans out of the pods. Yum. I'd heard of passion fruit but never seen it never mind had a spoonful in the glass of freshly squeezed orange juice. As I watched three boxes loaded with passion fruit pass by, I wondered if the restaurant would be serving them for breakfast in the orange juice. I'm going to be drinking my next glass of orange juice and wondering where my passion fruit is.
I like to go early before all the crowds and take pictures of the beautiful displays and things I've never seen before that will disappear quickly once the market opens. I have been to the 4 farmers markets that are close to Santa Monica and this is a collection of the pictures I took. I decided I needed a separate post for these pictures to share them with others so they could enjoy some of the chefs' foodie world too. I had no idea how many different kinds of tomatoes, peppers, potatoes, squash and avocados there are.
I leave the market inspired and with pictures to remind me what might be the next thing to try. I'm thinking it could be a lifelong project learning the best ways to cook all the different things being offered at farmers markets.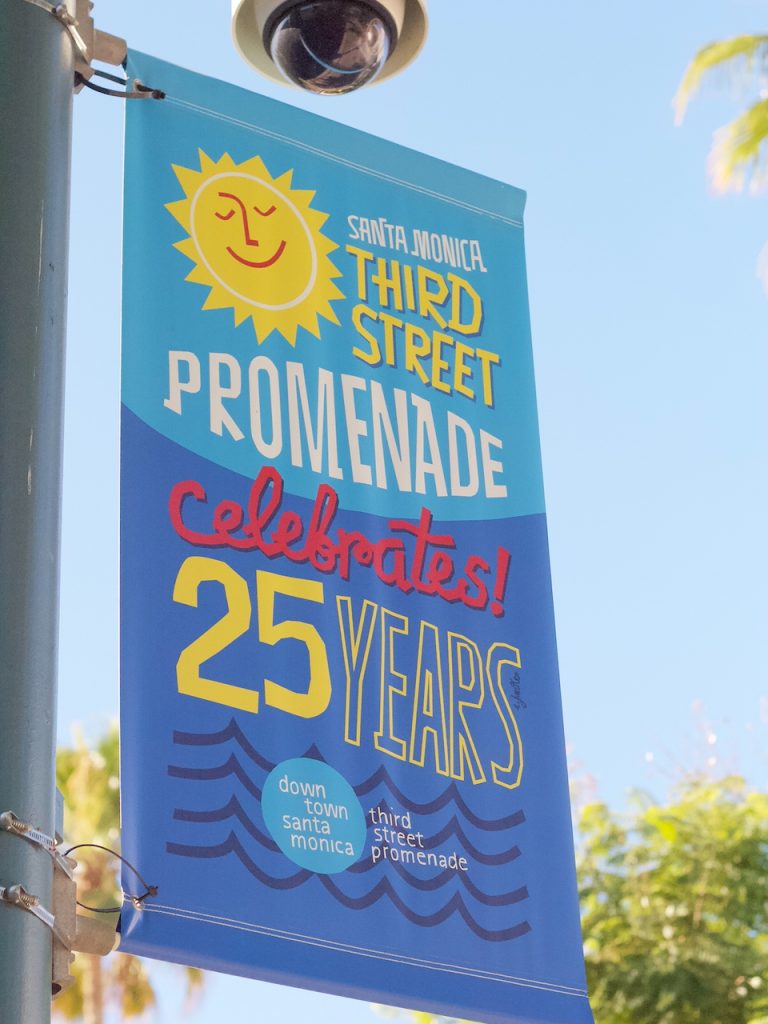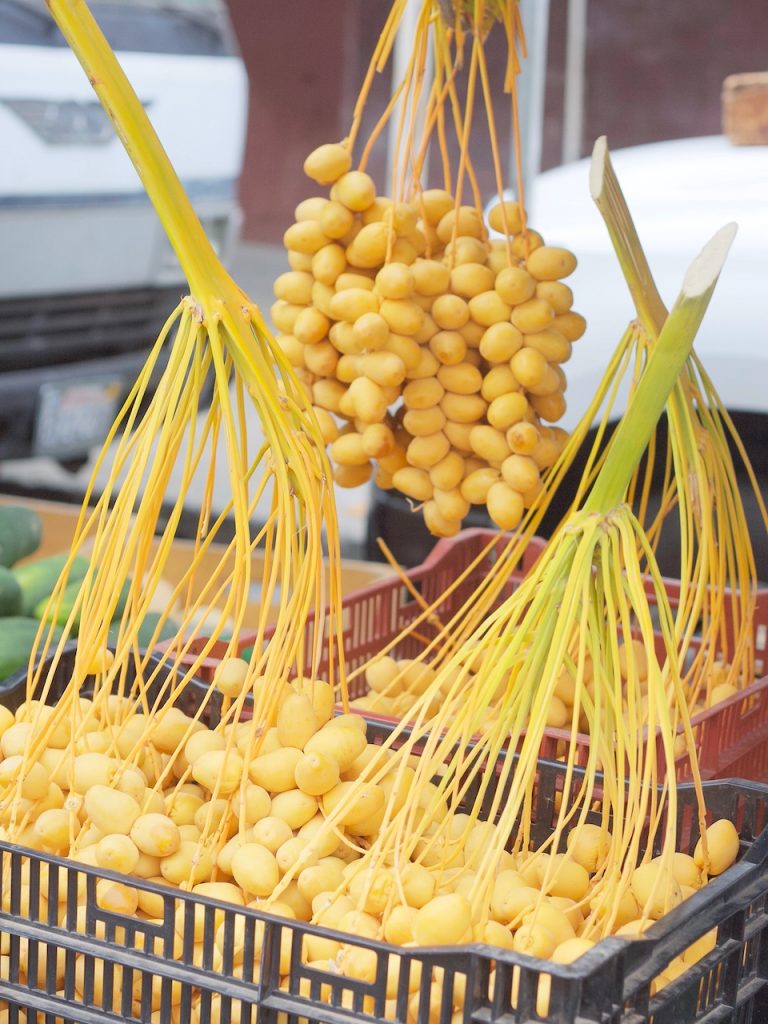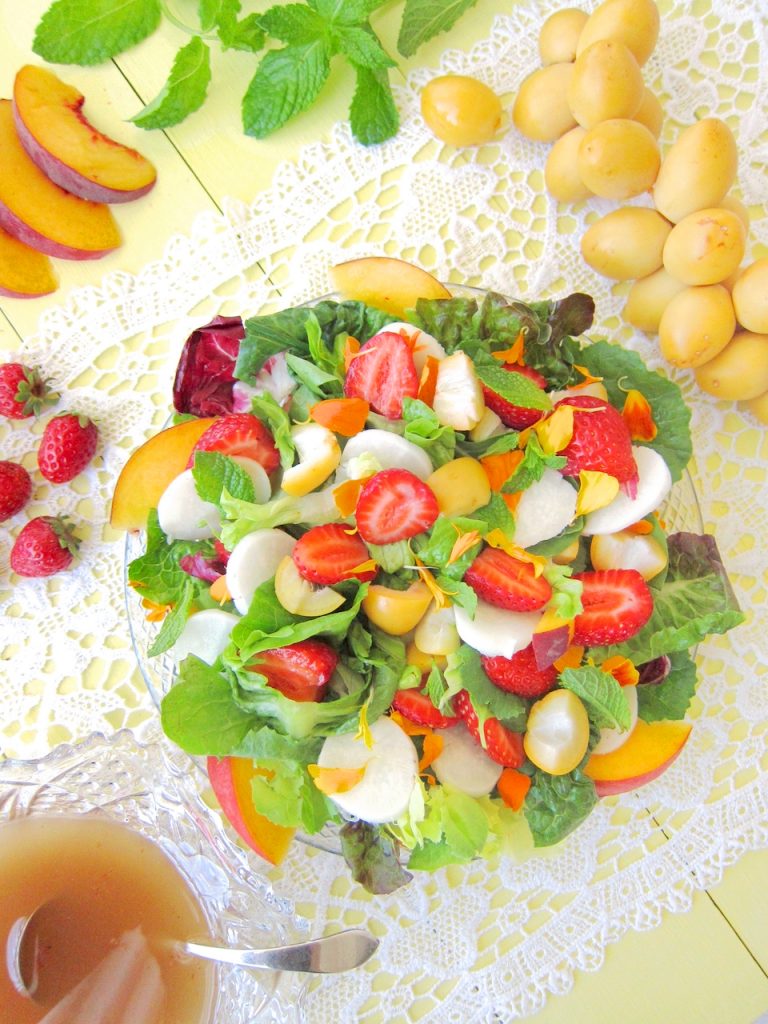 Cinnamon Salad Dressing
Ingredients
1/2 cup light olive oil (like Bertolli)
3 tablespoons lemon juice
2 tablespoons honey
1/4 teaspoon cinnamon
1/4 teaspoon salt
1/8 teaspoon pepper
Instructions
Measure all ingredients into a jar and shake until well blended.