Roasted Beets and Sweet Potatoes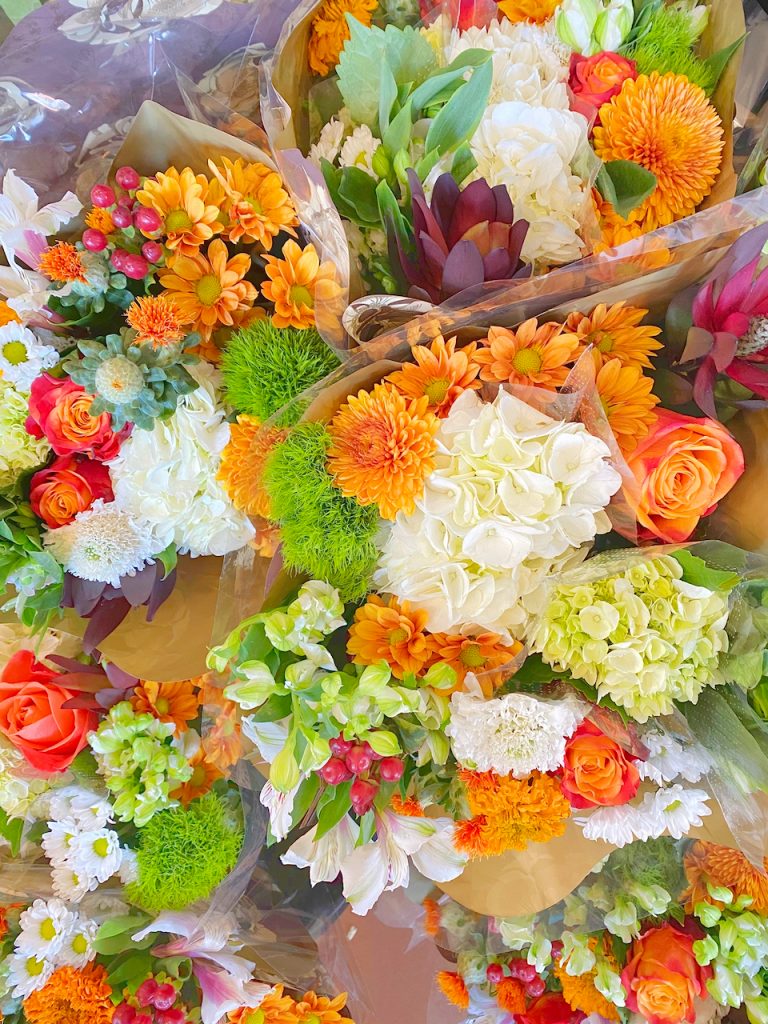 One of the best ways to have a new recipe is when you go to a restaurant and fall in love with the dish you ordered. This recipe is an adaptation of a pot roast and roasted beets and sweet potatoes hash with a poached egg on top served at Ramos House in San Juan Capistrano. My son was raving about it and his own version he made at home sprinkled with fresh parsley. Google the restaurant and look at the pictures guests have posted on Trip Advisor and Yelp. The dishes are works of art.
Since I'm not fond of runny egg yolks, I passed on the poached egg as I created my own version of the recipe. It's quite possible I'm missing out on something really great. So please feel free to mix the meat and vegetables together into a patty shape and top with the egg and sprinkle with a chiffonade of Italian parsley. You can also add an onion cut in slivers to the roasted vegetables. If you use other root vegetables that are tougher like rutabaga or parsnips, cut them smaller so they get tender at the same time as the beets.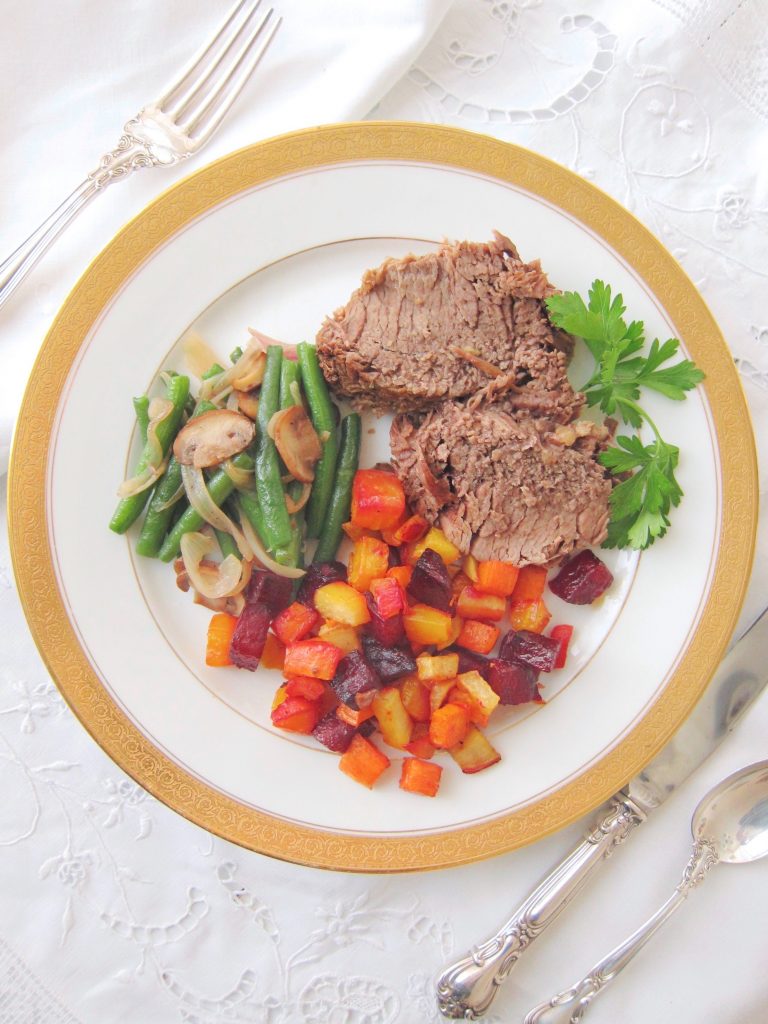 Roasted Beets and Sweet Potatoes
Ingredients
1 purple, red or orange sweet potato or yam
1 white sweet potato
1 large red beet
1 large yellow beet
avocado or light olive oil
salt and pepper
Instructions
Cut potatoes and beets into desired shape, cutting the potatoes a little smaller than the beets because they take longer to cook. Drizzle with a little oil toss to coat the vegetables evenly. Sprinkle with salt and pepper. Roast in a 350 degree oven until tender, about 45 minutes, turning them over one time after about 35 minutes.