Need a new dip for your barbecue today? This may become your family and friends' new party get together favorite. It's a lot of fun to make and very pretty.
Enjoy!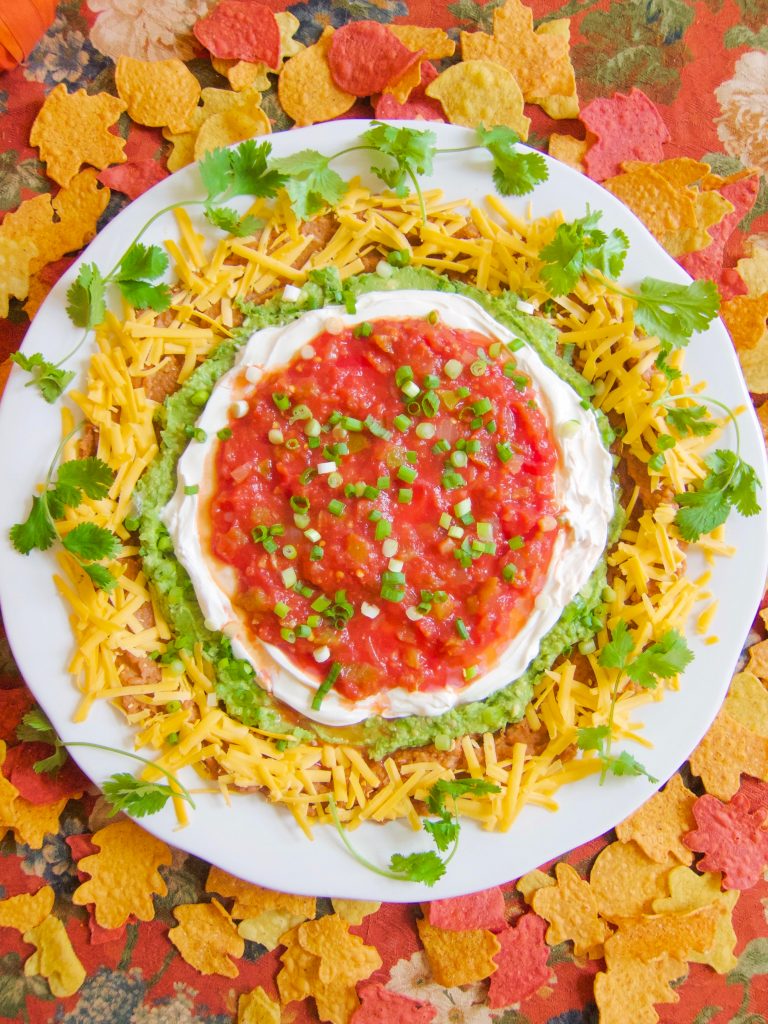 Layered Bean Dip
Ingredients
cilantro
2 cans Amy's Organic Refried Beans or other flavored refried beans
3/4 of 1 package McCormick Mild Taco Seasoning
1/2 cup grated cheddar cheese
3 avocados, mashed with fork
2 tablespoons lemon juice
2 tablespoons chopped cilantro
salt
1 1/2 cups sour cream
1/2 cup Pace Picante Sauce
1/4 cup chopped green onions
tortilla chips
Instructions
Place cilantro around the edge of a large serving plate. Mix beans and seasoning mix and spread on plate in a 10″ circle. Sprinkle cheese around the edges. Mix avocado with lemon juice, chopped cilantro and season with salt. Spread avocado mixture over bean mixture, leaving an inch of the bean mixture showing around the edge. Spread the sour cream over the avocado mixture the same way and repeat with the picante sauce. Sprinkle with green onions.
Amy's refined beans are flavored with a lot of ingredients. I have found them at Whole Foods and Vons.