Mashed Cauliflower With Kale (Irish Colcannon)
This recipe is a Paleo version of colcannon. Colcannon is a traditional Irish dish made of mashed potatoes with either cabbage or kale, milk or cream, butter, salt and pepper. Green onions or scallions, leeks and onions can also be added. It was served with ham or Irish bacon.
"Did you ever eat Colcannon,
made from lovely pickled cream?
With the greens and scallions
mingled like a picture in a dream.
Did you ever make a hole on top
to hold the melting flake
Of the creamy, flavored butter
that your mother used to make?
Yes you did, so you did,
so did he and so did I.
And the more I think about it
sure the nearer I'm to cry.
Oh, wasn't it the happy days
when troubles we had not,
And our mothers made Colcannon
in the little skillet pot."
Wikipedia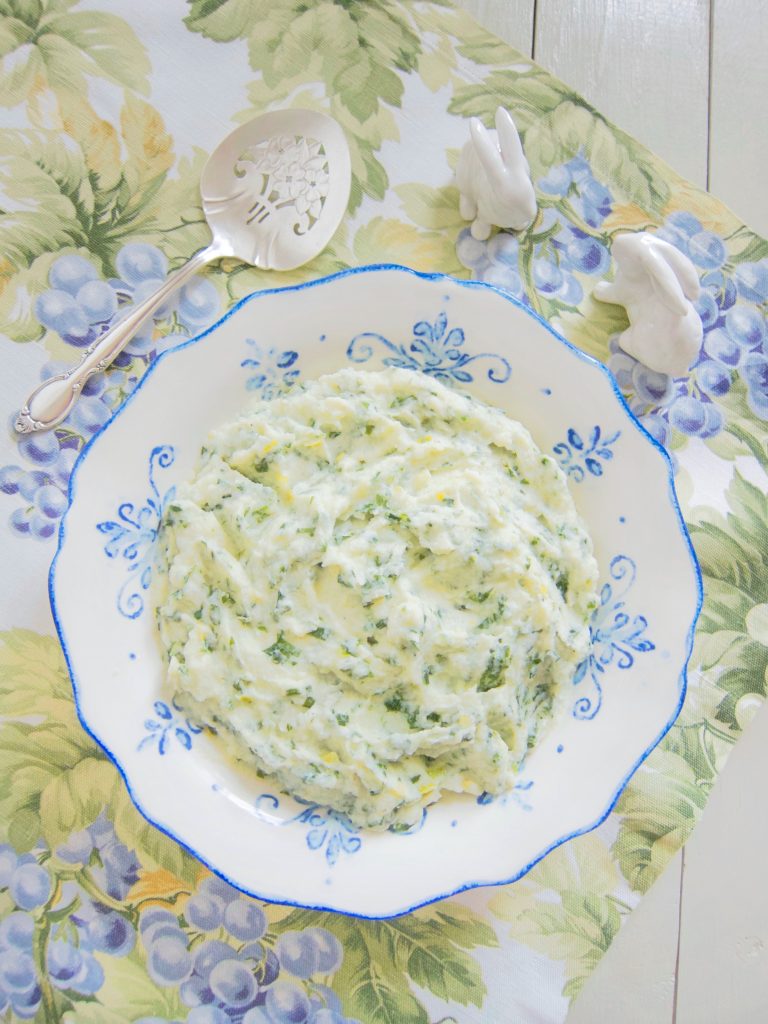 Mashed Cauliflower With Kale
Ingredients
1 large head of cauliflower (about 6 – 7 cups florets)
4 cups kale, chopped fine
4 tablespoons butter or part olive oil
2 garlic cloves, minced
1/2 cup leek or yellow onion, chopped fine
1 teaspoon salt
1/4 teaspoon pepper
Instructions
Place the cauliflower florets in a steam basket and steam for 8 -10 minutes or until very tender. Place the hot florets in a food processor and add 2 tablespoons butter and salt and pepper. Process until creamy. You will need to stir the mixture a few times but no milk or cream is necessary to get a creamy texture.
Melt 2 tablespoons butter (or olive oil) in a large skillet and add the onions. Cook 5 minutes. Add the garlic and cook 30 seconds. Add the kale and cook 3 minutes. Add the water, cover and cook 8 minutes or until tender and not chewy.
Stir kale mixture into cauliflower mixture and serve.