Honey Butter Glazed Carrots
This is a delicious and pretty side for Thanksgiving. It can be made the day before, refrigerated and gently reheated.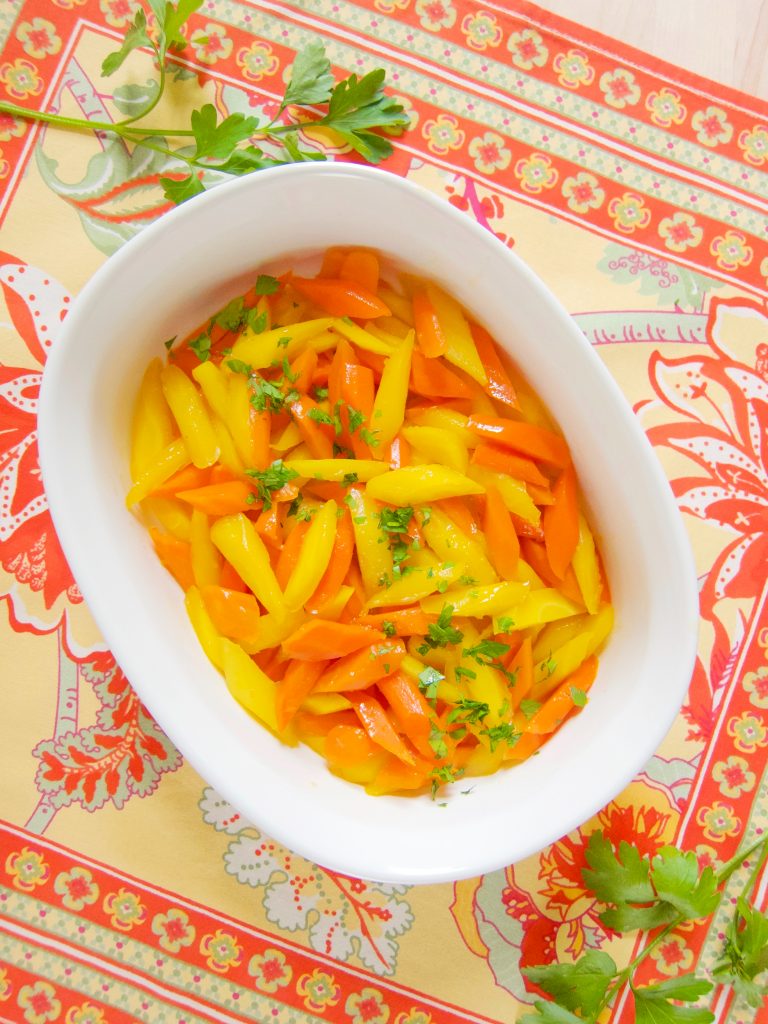 Honey Butter Glazed Carrots
Ingredients
2 pounds carrots, cut in half, then in a slant to create diamonds
1/2 cup water
1/4 cup butter
1/4 cup honey
2 teaspoons chopped orange zest
a sprinkle of lightly chopped parsley
Instructions
Place the carrots and water in a large skillet with a lid. Bring to boil, cover and cook for 10 minutes. Remove lid and add the butter, honey and zest. Cook 3 – 4 minutes until desired tenderness. Sprinkle with parsley.