Bolognese Sauce and Vegetable 'Noodles'
Bolognese sauce is a meat sauce from the city of Bologna in Italy. In France the flavor combination of onion, carrot and celery used in braising or stews is called 'mirepoix'. In the Italian cuisine, onions, carrots and celery are chopped and then slowly cooked in butter or olive oil, becoming 'soffritto', which is a base for sauces.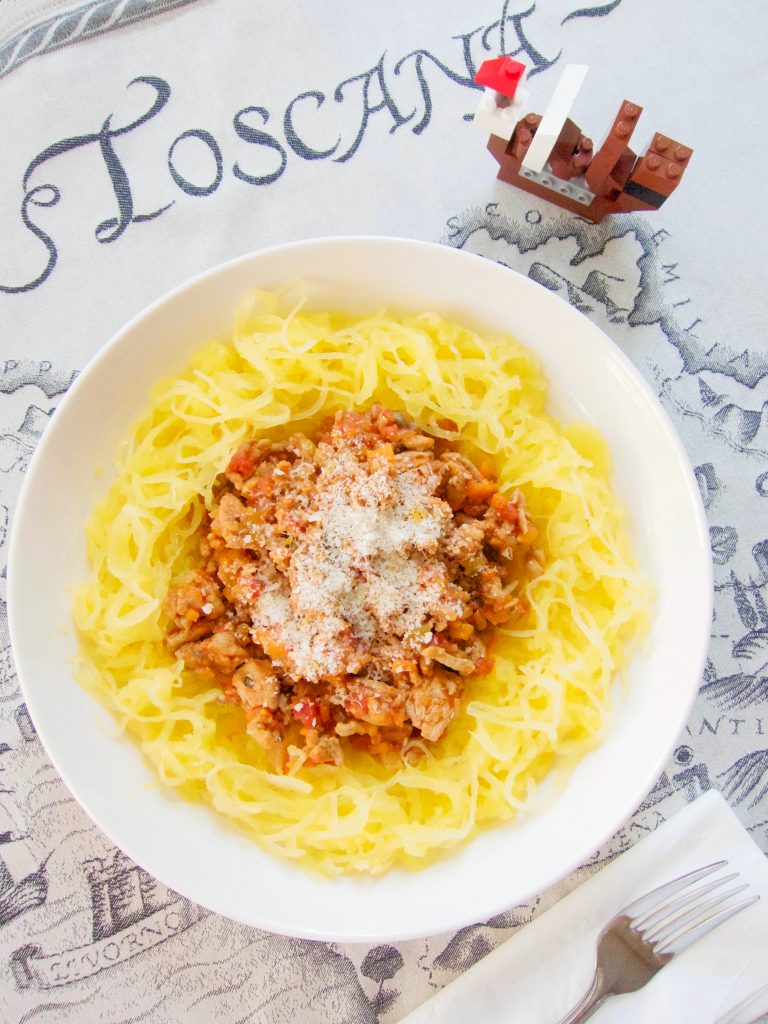 Bolognese Sauce
Ingredients
2 pounds ground turkey
2 teaspoons salt
1 cup minced carrot
1 cup minced celery
2 cup minced onion
8 ounces mushrooms, chopped small
2 tablespoons butter
2 tablespoons avocado oil
1/4 cup plus 2 tablespoons red Vermouth
1 tablespoon minced fresh sage
1 tablespoon minced fresh rosemary
28 ounces mini diced tomatoes
3 tablespoons tomato paste
grated parmesan cheese (optional)
Instructions
Heat a large heavy skillet, add a little avocado oil and swirl around. Add the ground turkey and break up into small pieces. Cook until all the pink is gone. Transfer the turkey to a bowl and wipe out the skillet. Add the butter and avocado oil and when the butter has melted add the carrot, celery, onion and mushrooms and cook for 10 minutes. Add the Vermouth and cook until almost dry. Add the herbs, tomatoes and tomato paste and simmer for 40 minutes.
Serve on pasta or vegetable 'noodles' and sprinkle with parmesan cheese.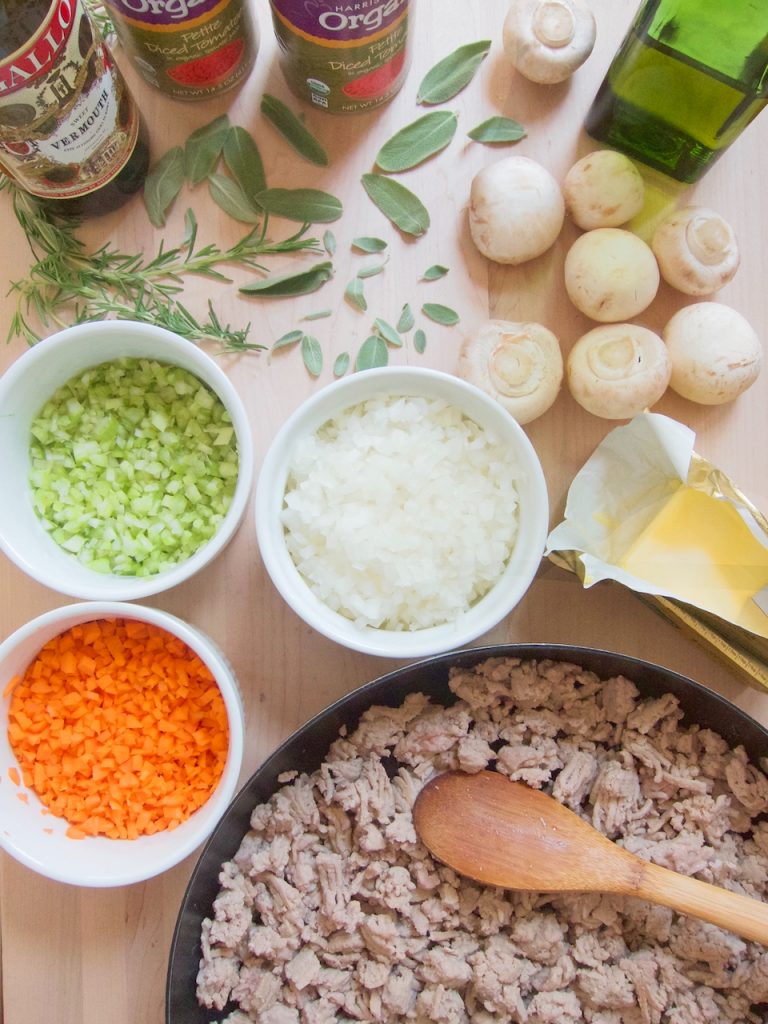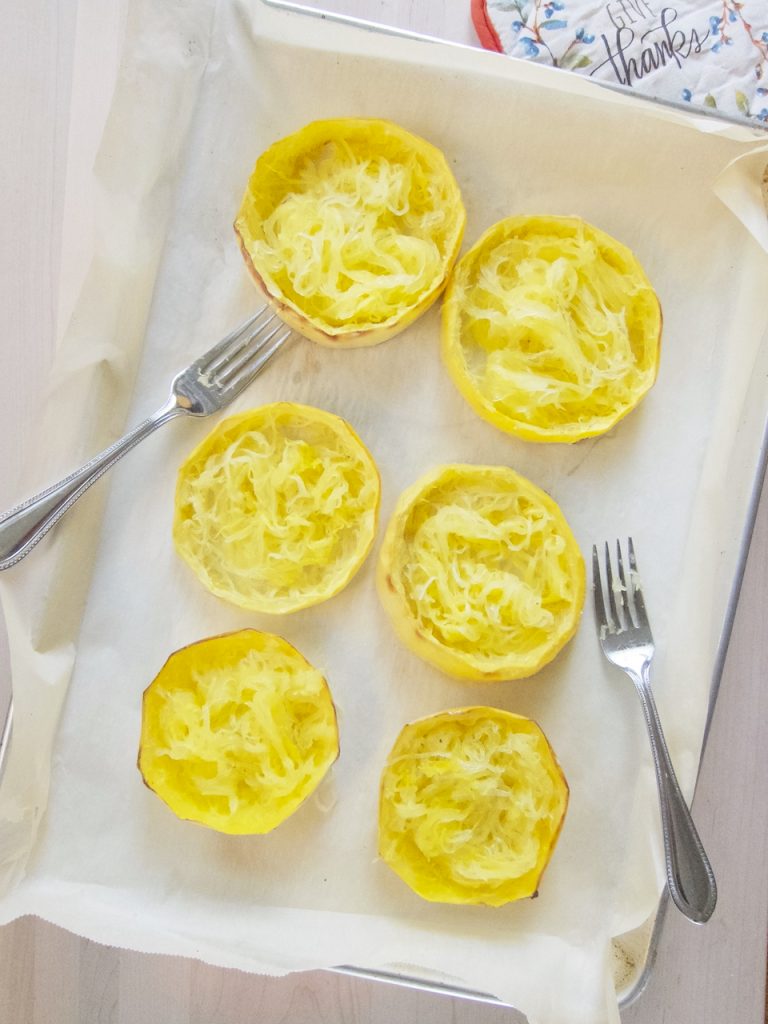 Spaghetti Squash 'Noodles'
Ingredients
1 spaghetti squash
2 tablespoons avocado oil
salt
butter
Instructions
Trim ends off the squash and slice into 1″ slices. Cut the inside with the seeds out using a small knife. Put the rings in a bowl and sprinkle with the avocado oil. Rub with avocado oil all over the rings and sprinkle with salt. Place the rings on a parchment lined baking sheet. Bake in a 425 degree oven for 35 minutes. Use a fork to 'fluff' up the squash into strings. Serve with some butter.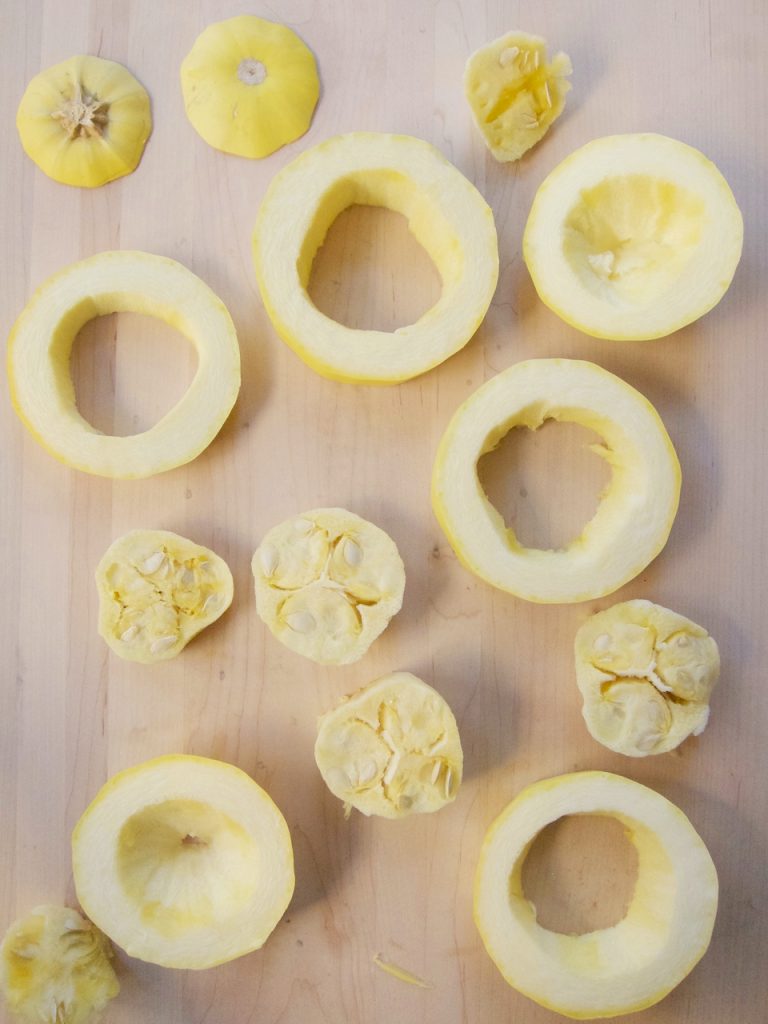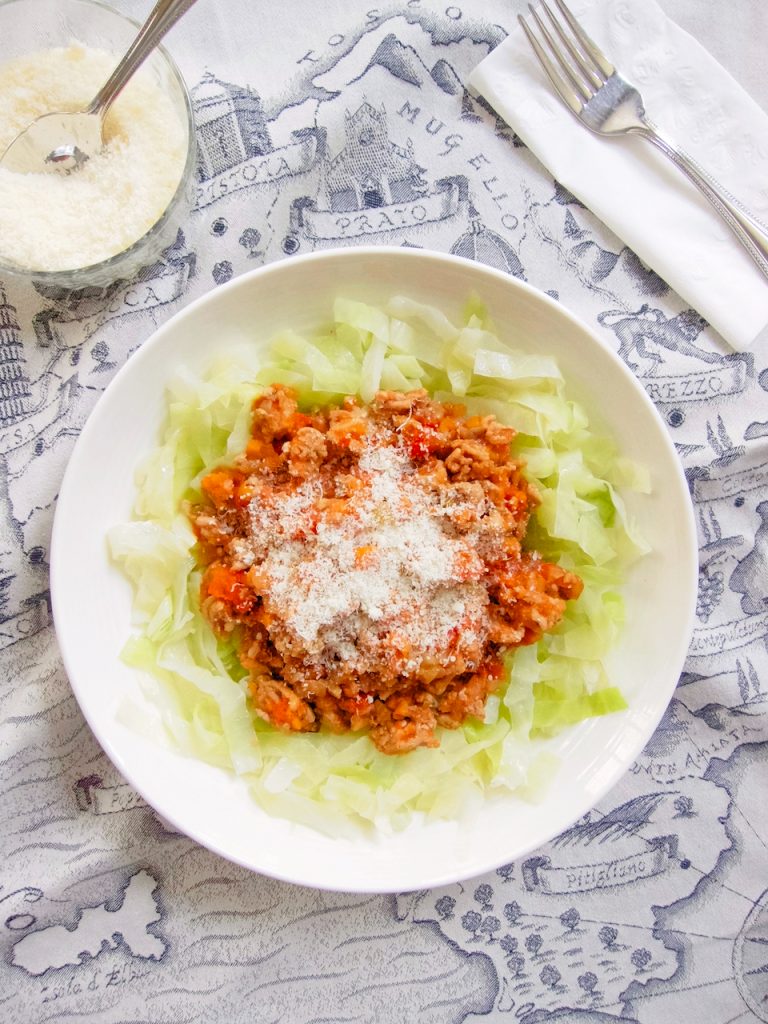 Cabbage 'Noodles'
Ingredients
1/4″ sliced green cabbage
butter
salt
Instructions
Steam sliced cabbage for 10 minutes or until very tender. Add butter and salt to taste.