This recipe is from Cookie and Kate.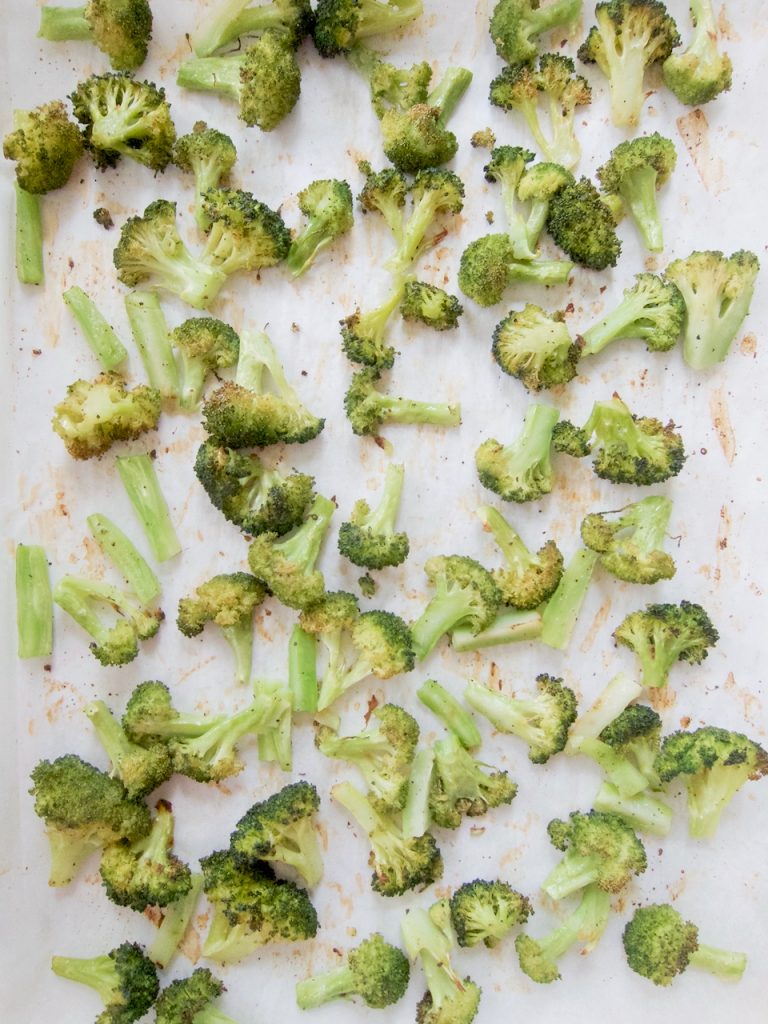 Perfect Roasted Broccoli
Ingredients
16 ounces broccoli florets
2 tablespoons avocado oil
salt
pepper
Instructions
Line a large cookie sheet with parchment paper. Spread the broccoli florets on the parchment paper, drizzle with the avocado oil and then sprinkle with salt and pepper and mix with your hands and re-spread. Bake in a 425 degree oven for 20 – 25 minutes, stirring half way through. Keep an eye on them so they don't burn.