Roasted Potatoes and Green Beans With Caramelized Shallots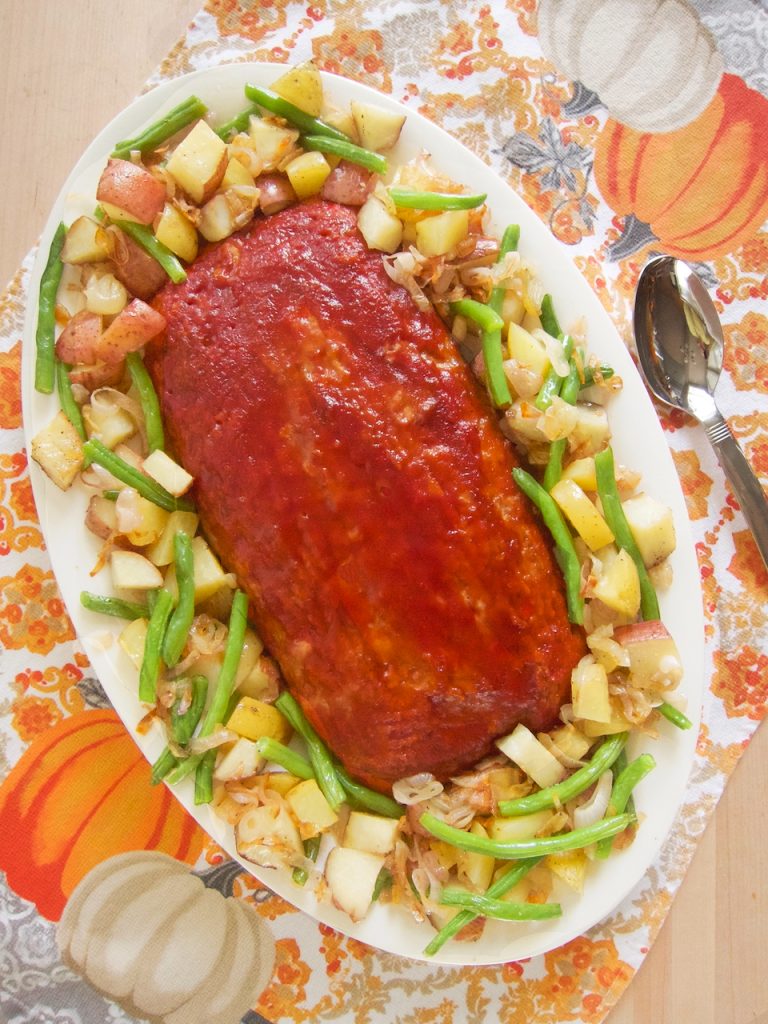 Roasted Potatoes and Green Beans With Caramelized Shallots
Ingredients
4 2 1/2″ red (waxy) potatoes
4 2 1/2″ white (waxy) potatoes
3 1/2 tablespoons avocado oil, divided
12 ounces green beans, trimmed and long ones cut in half
8 – 10 shallots, peeled and cut into 1/8″ slices
2 tablespoons butter
salt and pepper
Instructions
Have everything already prepared and read through the recipe so you can guage doing things the way you want to so the shallots and the vegetables are ready about the same time.
Heat a large heavy skillet on medium and add the butter and 1 tablespoon of the avocado oil. Add the sliced shallots and spread evenly. Sprinkle lightly with salt. Let sauté undisturbed for 15 minutes. They should be caramel colored on the bottom. Stir and repeat. Keep an eye on them. They should take about 35 to 40 minutes total.
Cut the potatoes into bite-sized pieces, place them in a bowl and sprinkle them with 2 tablespoons avocado oil and 1/2 teaspoon salt and mix until coated. Spread them on a parchment lined baking sheet and sprinkle with 1/2 teaspoon pepper. Bake in a 400 degree oven for 15 minutes.
Place the green beans in the same bowl and sprinkle with 1/2 tablespoon of avocado oil and toss until coated. When the 15 minutes are up, add the green beans to the potatoes spreading the vegetables so they are not on top of each other. Bake an additional 25 minutes or until tender.
Stir in the caramelized shallots.