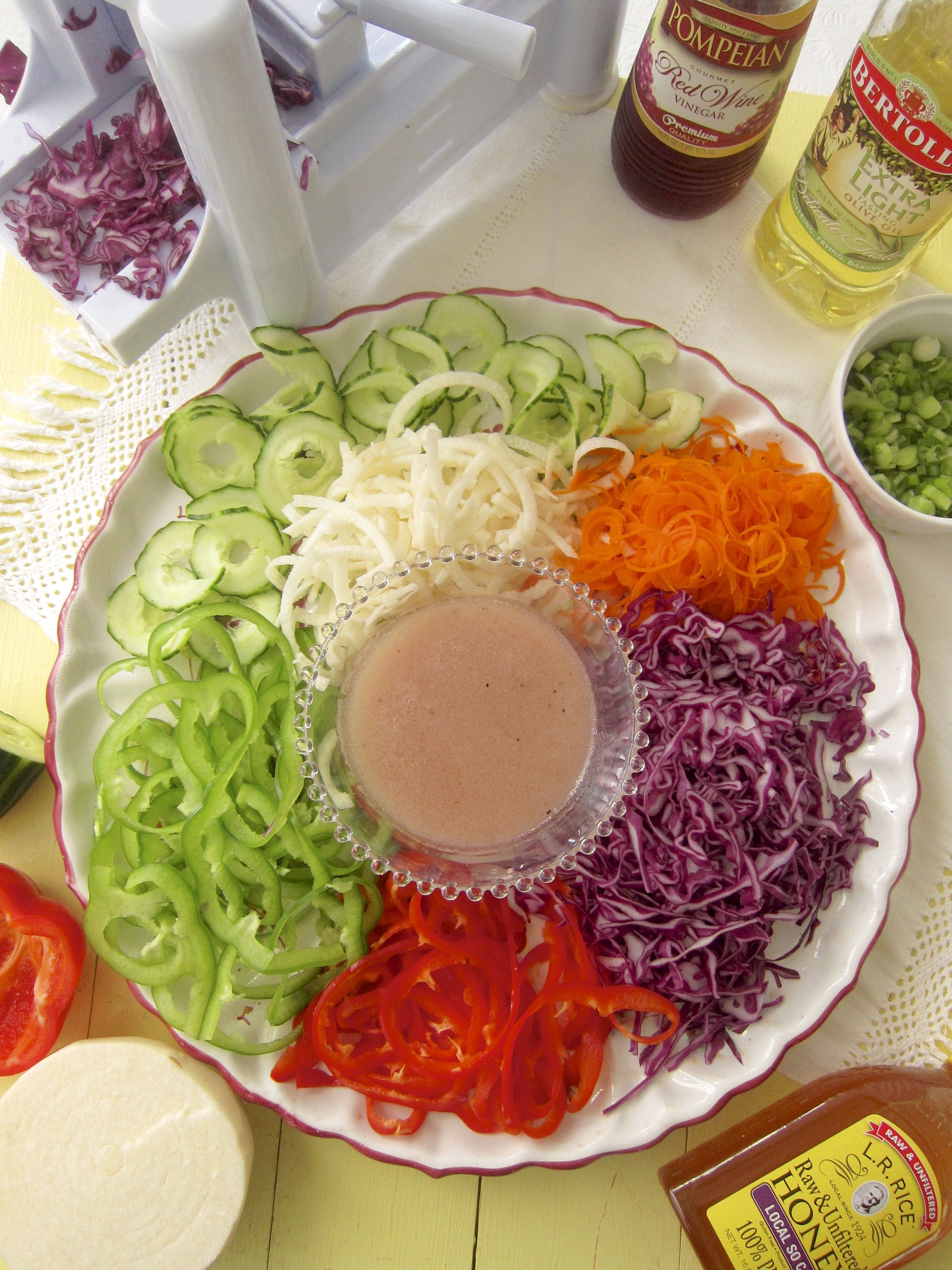 Rainbow Cole Slaw
Ingredients
red cabbage, sliced thin
English cucumber sliced thin
green pepper, sliced thin
red pepper, sliced thin
jicama, sliced thin
carrots, sliced thin
green onions, sliced thin
red and yellow beets, sliced thin, steamed and chilled
Instructions
Arrange raw vegetables on a plate and beets on the side. Drizzle everything with dressing.
Dressing
Ingredients
1/2 cup olive oil
1/2 cup red wine vinegar
2 tablespoons honey
1 1/2 teaspoon salt
1/2 teaspoon pepper
1 large clove garlic
Instructions
Measure all ingredients into a jar and shake until well blended.