Gyro Burgers With Tzatziki Sauce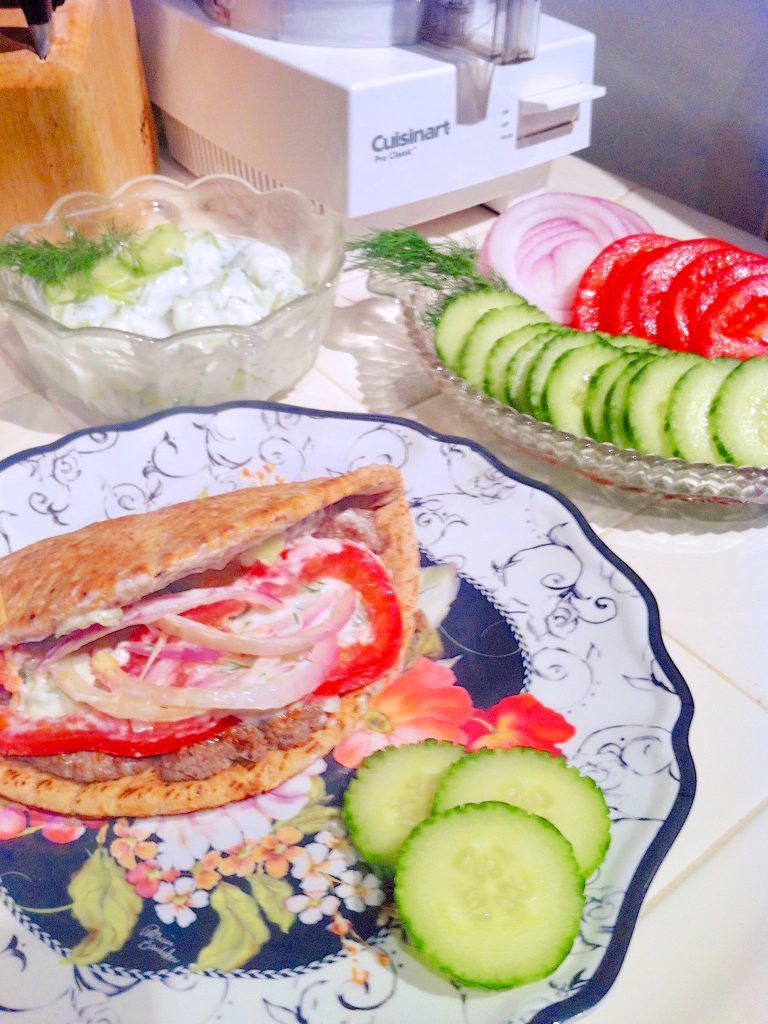 Gyro Burgers With Tzatziki Sauce
Burgers
Ingredients
1/2 lb ground beef
1/2 lb ground lamb
1/3 cup grated onion
1/3 cup breadcrumbs
2 garlic cloves, minced
1/2 teaspoon ground savory
1/2 teaspoon allspice
1/2 teaspoon coriander
1/4 teaspoon cumin
1 teaspoon salt
1/2 teaspoon pepper
Instructions
Mix all ingredients in a bowl and shape into very thin 1/8 – 1/4 inch patties. Salt one side and fry in pan for 2 minutes, then turn over and fry another 2 minutes. Place burger on pita bread (Turlock Whole Grain) that has been warmed in the oven (kept soft, not toasted) and top with tzatziti sauce, sliced seeded tomatoes and thinly sliced red onions. Fold in half.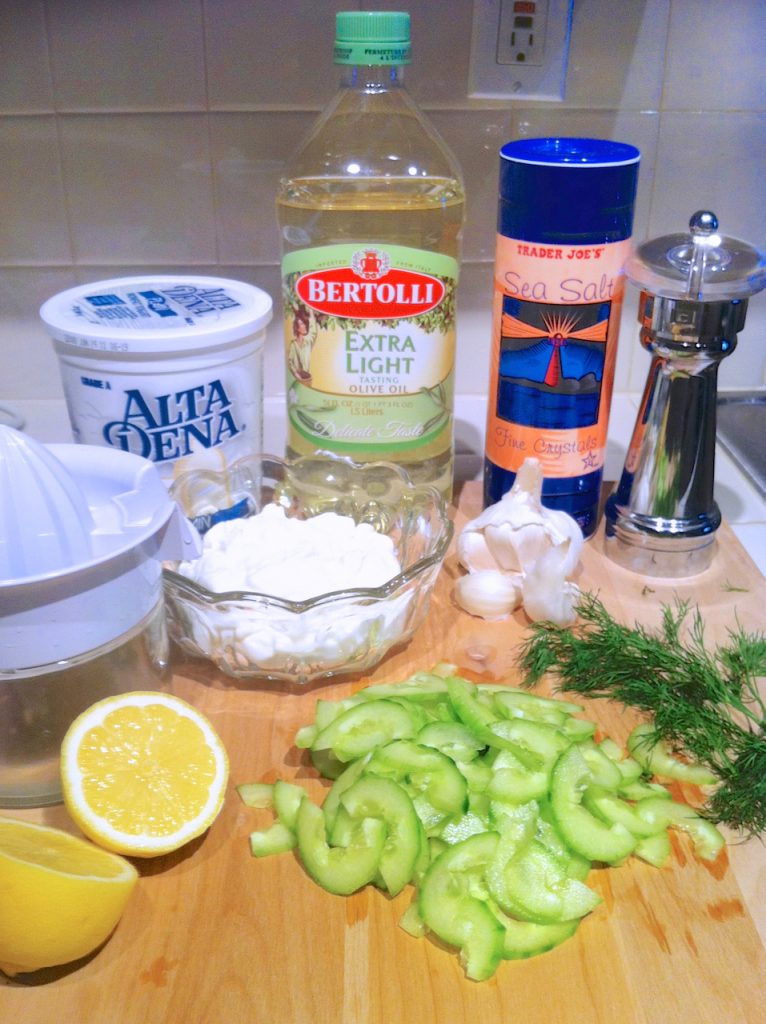 Tzatziti Sauce
Ingredients
8 oz plain yogurt
2 Persian cucumbers or 8″ of an English cucumber peeled, seeded, sliced and halved
1 tablespoon olive oil
2 tablespoons lemon juice
1/4 teaspoon each salt and pepper
2 tablespoon chopped fresh dill
1 garlic clove, minced
Instructions
If you want your sauce tighter, use lebne or let the yogurt drain through cheesecloth for 8 hours to reduce water. (You can do this by laying a piece of cheesecloth on a steam basket in a pan, or across the bottom of the top of a double boiler with holes, spoon yogurt on to cheesecloth, cover and refrigerate.) Add remaining ingredients and let marinade for 30 minutes while you prepare the burgers.