Cannelloni Verdi a la Bolognese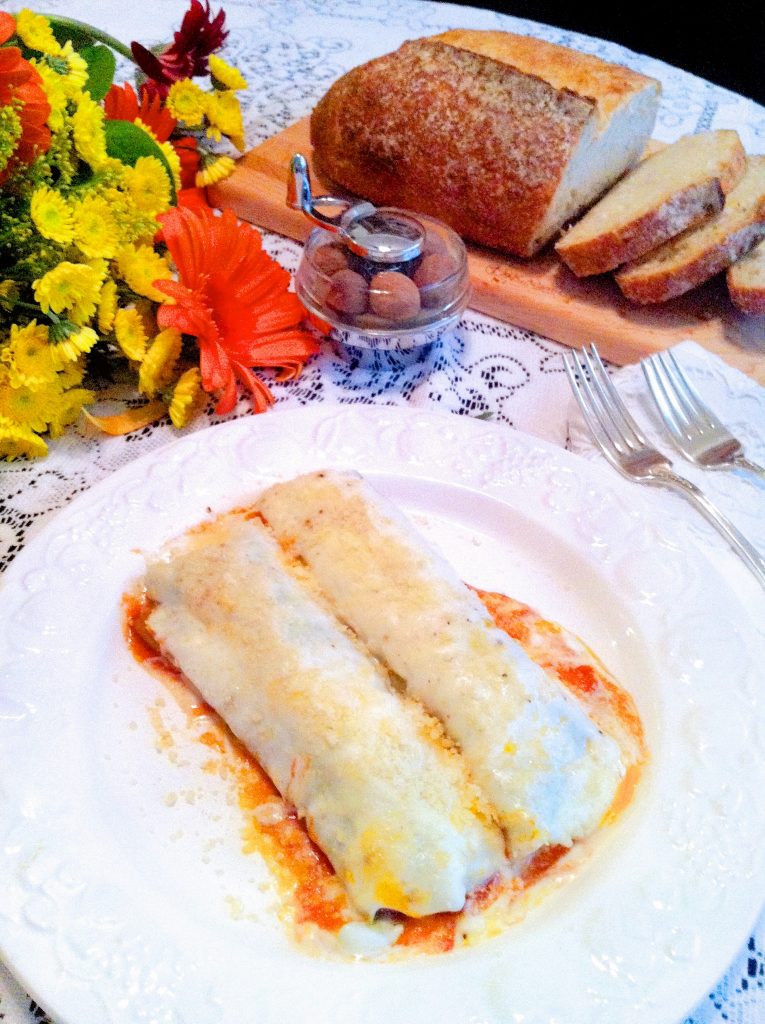 Cannelloni Verdi a la Bolognese
Spinach Crepes
Ingredients
3 large eggs
1/2 teaspoon salt
1/4 cup melted butter
1/2 cup plus 2 tablespoons water
1/4 cup spinach, cooked and squeezed dry
3/4 cup flour
Instructions
Put all ingredients in blender and process until smooth. Let rest 2 hours in the refrigerator. Use 7 inch crepe pan to make 16 crepes.
Filling
Ingredients
1 cup onion, finely chopped
1 tablespoon butter
1 1/2 cup ricotta cheese
1/2 cup parmesan cheese
1 1/2 chicken breasts, cooked and minced in food processor
1 cup Italian sausage, cooked and minced in food processor (see recipe for homemade below)
2 tablespoons minced parsley
1 1/2 teaspoon salt
1/4 teaspoon pepper
Instructions
Saute onion in butter until translucent. Mix all filling ingredients together. Make 16 cannelloni by forming a 1 " log in the middle of crepes and bringing up each side over the filling.
Tomato Sauce
Ingredients
15 ounces tomato sauce
2 tablespoons olive oil
1/2 teaspoon dried rosemary
1/2 teaspoon salt
1 clove garlic, minced
Instructions
Combine all ingredients and simmer 10 minutes.
Mornay Sauce
Ingredients
4 tablespoons butter
4 tablespoons flour
2 cups milk
1 cup cream
1/8 teaspoon nutmeg
1 teaspoon salt
1/8 teaspoon white pepper
1/2 cup parmesan cheese
Instructions
In a heavy saucepan melt butter, add flour and cook for 1 minute. Add milk and cream. Stir until thick. Remove from heat and add nutmeg, salt, pepper and cheese. Pour into food processor and blend until smooth about 10 seconds.
Assembly
Spread tomato sauce on the bottom of a 9″by 13″ au gratin. Place filled crepes in rows on sauce. Top with mornay sauce. Sprinkle with parmesan and dot with butter. Bake in a 350 degree oven for 25 minutes. Let rest 5 minutes before serving.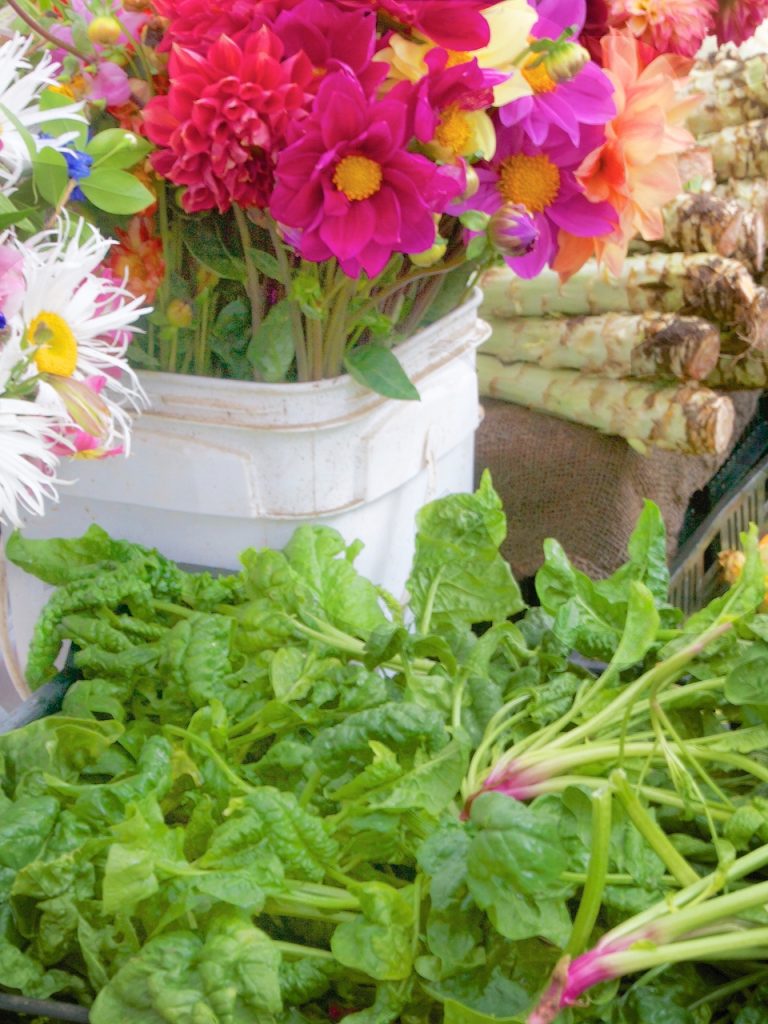 Italian Turkey Sausage
You can add some cayenne to taste if you like your sausage spicy.
Ingredients
2 pounds ground dark turkey meat
2 teaspoons salt
1/2 teaspoons pepper
2 tablespoons fresh parsley, minced
2 teaspoons onion powder
2 garlic cloves, minced
1/2 teaspoon paprika
1 1/2 teaspoons fennel seeds, crushed in a mortar and pestle
1 1/2 teaspoons Italian seasoning
1/4 cup Parmigiana Reggiano cheese
1 tablespoon avocado oil
Instructions
Mix the seasonings together and then gently mix them into the meat.