Coconut Almond Granola
Ingredients
5 cups rolled oats
2 cups unsweetened shredded coconut
1 cup raw sunflower seeds
1 cup raw sesame seeds
1 cup raw almonds, chopped
1 cup honey
1/2 cup avocado or light olive oil*
1 1/2 teaspoons almond extract
Instructions
Mix all ingredients in a large roasting pan. Bake in a 300 degree oven for 45 minutes, stirring every 15 minutes. Remove from oven. Let cool 15 minutes, stir, then let cool completely.
*Trader Joe's Trader Grotto's Sicilian (cold pressed) Extra Virgin Olive Oil is a blend of three olives from Sicily, packaged in Italy in a beautiful bottle. It's light and delicious. Store it in the dark and use up within a month.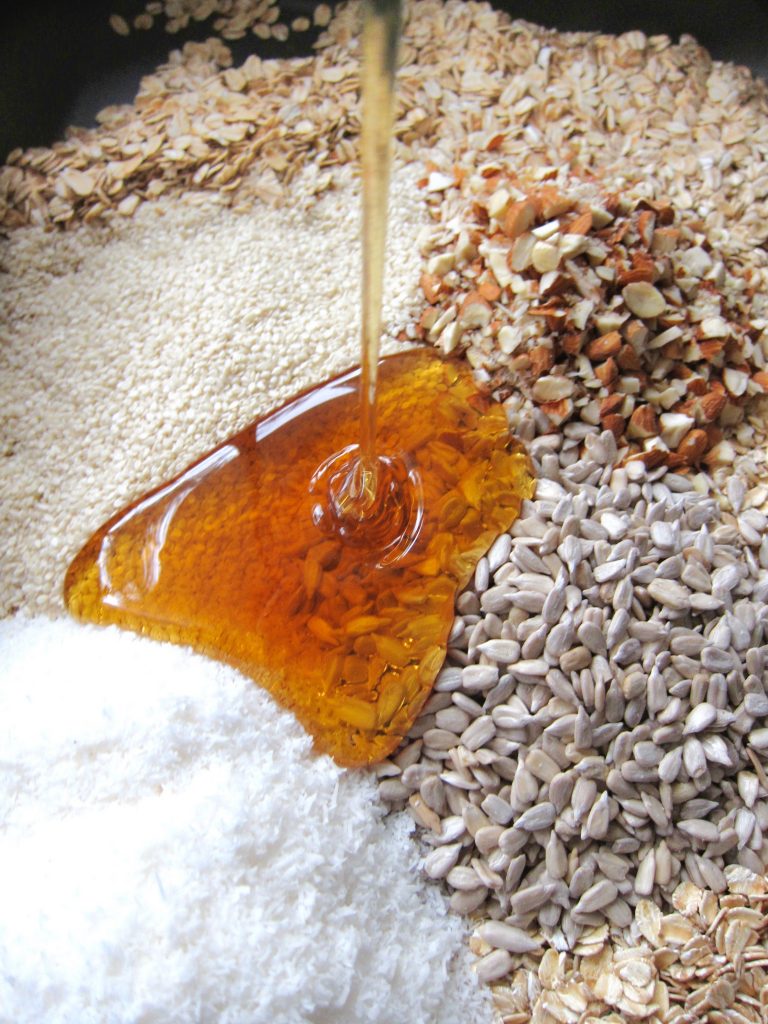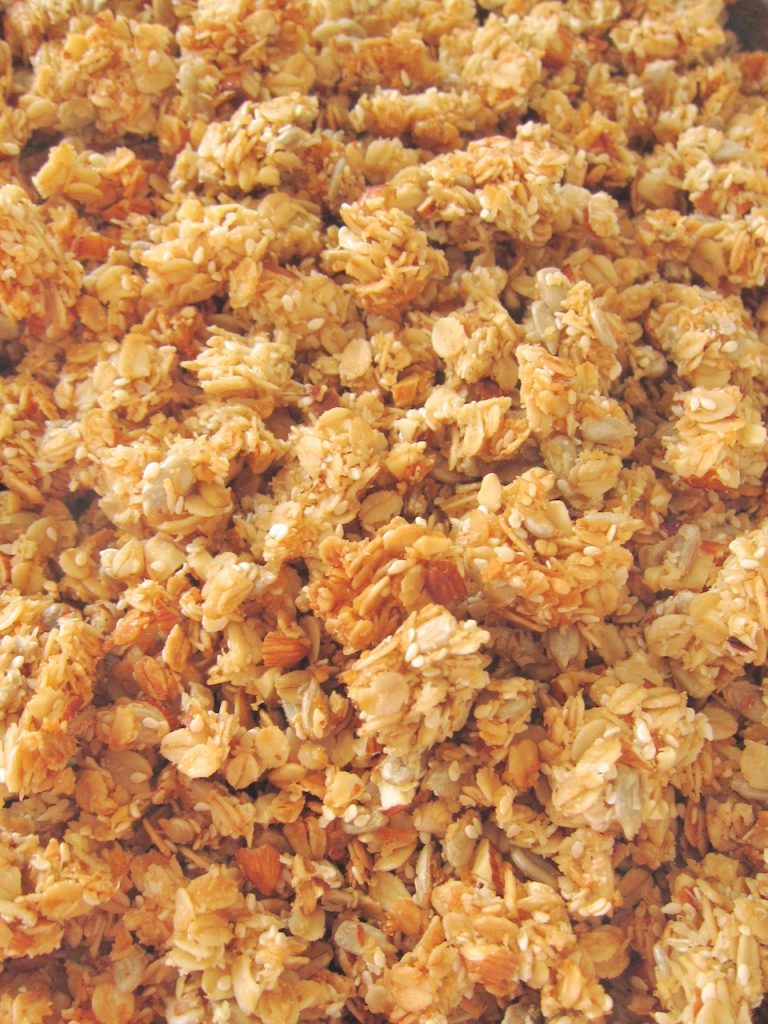 Serve with yoghurt, sweetened with a little honey or maple syrup or with milk and top with fresh fruit.