Gluten-Free Banana Cupcakes
Gluten-Free Banana Cupcakes
Ingredients
3-4 bananas (1 1/2 cups mashed)
1 teaspoons fresh lemon juice
2 cups gluten free oat flour
1 cup brown rice flour
1 1/2 teaspoon baking soda
1 teaspoon baking powder
1/4 teaspoon salt
3/4 cups avocado or light olive* oil
2 cups coconut sugar
2 teaspoons vanilla
3 eggs
1 cup buttermilk
Instructions
Peel bananas and set on a plate. Drizzle with lemon juice and mash with a fork. Pour into measuring cup and set aside. Mix flours, baking powder and salt in a bowl and set aside. Beat oil, sugar and vanilla until well blended. Add eggs one at a time. Alternate adding the flour mixture and buttermilk beginning and ending with the flour mixture. Blend in the mashed bananas.
Spoon into 24 muffin tins and bake in a 350 degree oven for 20 minutes.
*Trader Joe's Trader Grotto's Sicilian (cold pressed) Extra Virgin Olive Oil is a blend of three olives from Sicily, packaged in Italy in a beautiful bottle. It's light and delicious. Store it in the dark and use up within a month.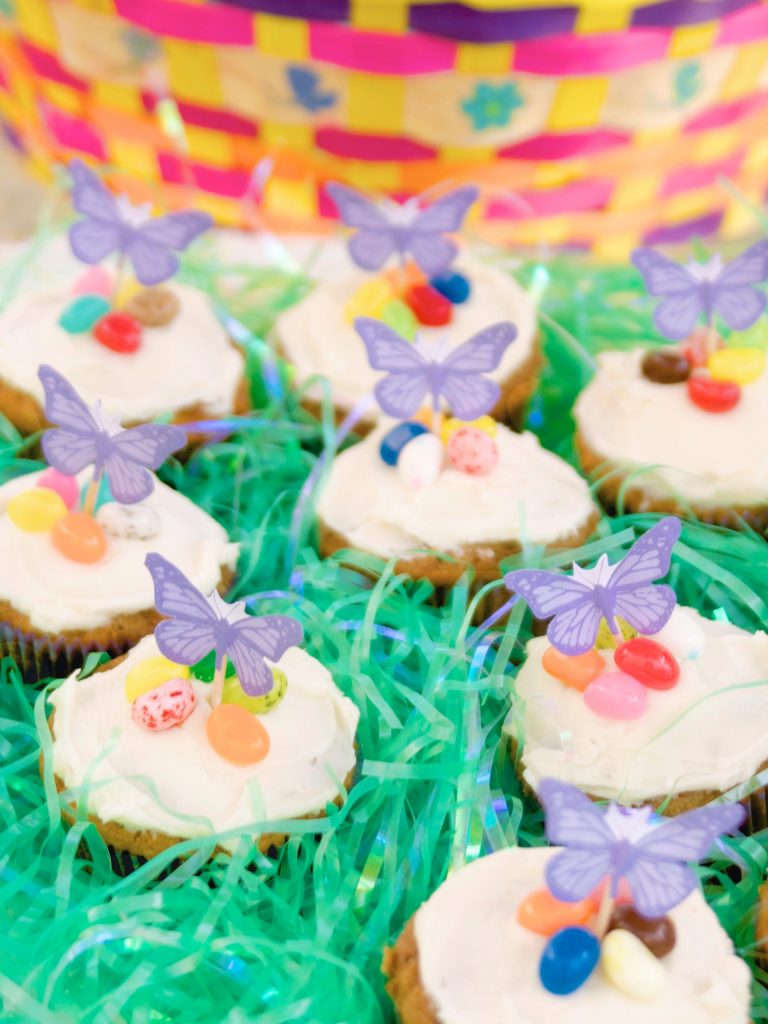 Spring at Disneyland