I was 16 when I was first introduced to spoon bread. It was at Evan's Farm Inn, a restaurant that was located on a farm in Northern Virginia just outside of Washington D.C. Coming from palm trees, concrete and swimming pools in L.A., my first thought as I was landing in a plane over Northern Virginia was "it's so green!" The Evan's Farm Inn property was so beautiful they had weddings there. It was on prime real estate and has been sold now but I'm sure it holds fond memories to those who had the privilege of going there.
After enjoying the grounds outside the buildings, as you stepped into the inn, it was a scene right out of the colonial days with old tables and decorative antiques. The food was delicious, but the only thing I clearly remember was the spoon bread. Once your meal was served, the waitresses, dressed in long dresses, aprons and bonnets (like something out of Gone With the Wind), would come in holding large, warm pots wrapped in towels under their arms, and would go around the table and ask you if you would like some spoon bread. Using a large spoon,they would take a scoop of the bread out of the pot and place it on your plate. Unlike cornmeal, it was light and creamy and both salty and sweet. Spoon bread is meant to be an accompaniment to roasted meat or poultry, like you would use English Yorkshire pudding.
The first printed recipe for spoon bread appeared in a cookbook by Sarah Rutledge in 1847, 14 years before the Civil War. It's believed to be of Native American origin called Awendaw or Owendaw making it perfect for a Thanksgiving dinner.
Scalding milk was something that was done originally to remove possible bacteria from raw milk but it turns out it does several other things for a recipe. When a thickening agent is added to scaled milk, the cooking process goes faster. When the eggs are added, they won't curdle. Also there is a subtle change in both the flavor and the texture of the food when the milk is scalded. All three reasons for scalding the milk apply to this recipe.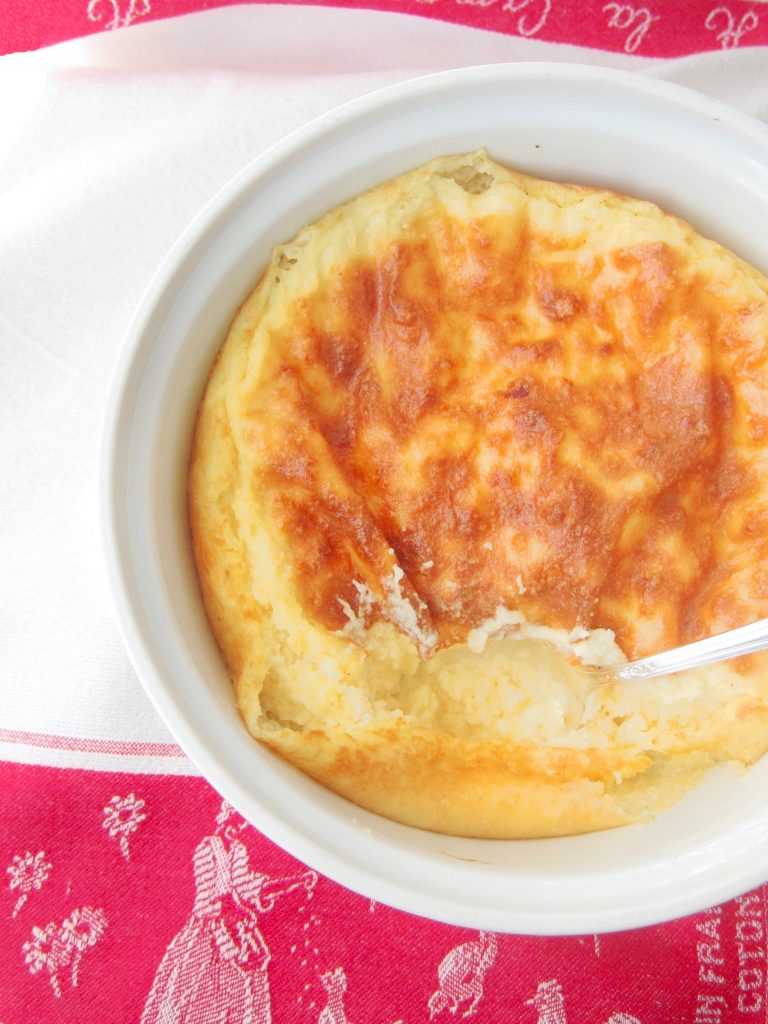 Old Virginia Spoon Bread
Ingredients
5 cups whole milk, scalded*
1 cup cornmeal
3 tablespoons butter
1 teaspoon salt
1 tablespoon honey
3 eggs, separated
Instructions
Beat the eggs whites until stiff and set aside. Whisk in the cornmeal into the scalded milk and cook, whisking constantly, for 5 minutes. Whisk in the yolks, then the butter, salt and honey. Fold in the egg whites and pour into a soufflé dish or deep round casserole. Bake in a 350 degree oven for 40 minutes. When it comes out of the oven, it is very hot. Let sit for 10-15 minutes before serving. It will have puffed up very high in the oven like a soufflé, then will settle down and thicken.
*Scald milk by heating just to the point where it starts to rise up the pot. Use a tall pan so if you aren't watching it, it won't boil over the rim and make a mess. Also, if you can feel a film stuck on the bottom of the pan as you begin to use the whisk, pour the milk into a bowl, remove the film from the pan and put the milk back in before continuing the recipe so there's no risk of burnt pieces getting into the bread.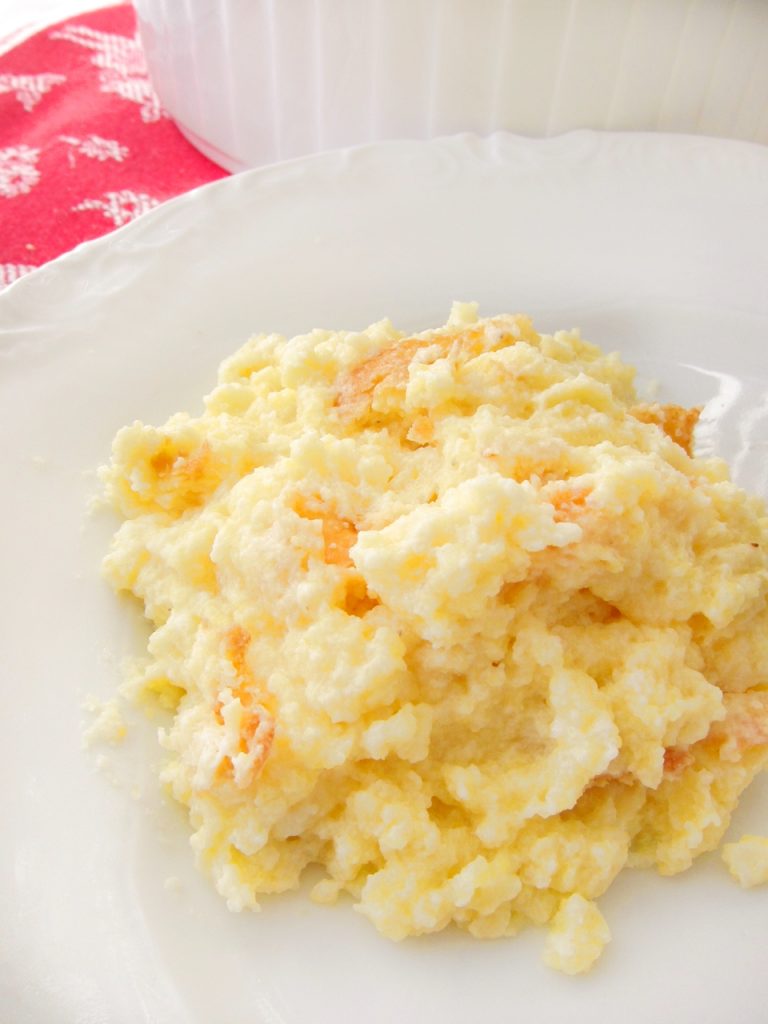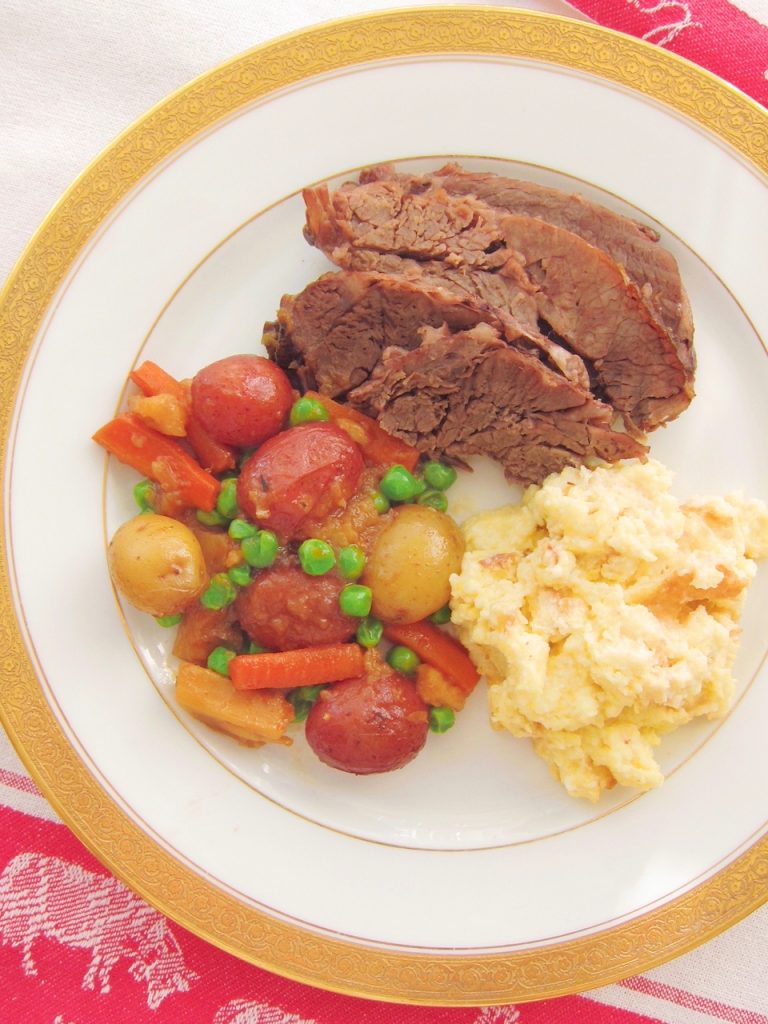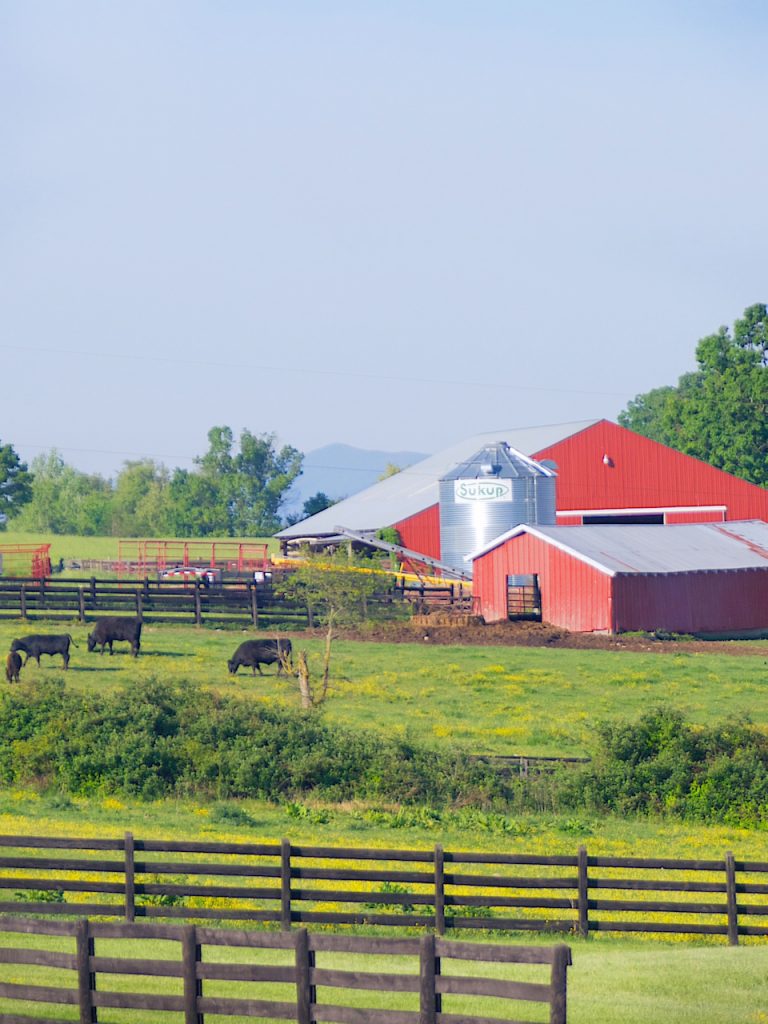 Pictures of Evan's Farm Inn from Cardcow.com, Vintage Postcards and Collectables.