Mashed Cauliflower With Boursin Herbed Cheese
I am posting a delicious cauliflower recipe. Anyone who says they don't like cauliflower will completely change their minds. They look just like mashed potatoes so you have to warn people so their taste buds are ready for it and they can appreciate how great they are when they take their first bite, instead of their eyebrows crossing when their taste buds where expecting potatoes and don't know what they are eating.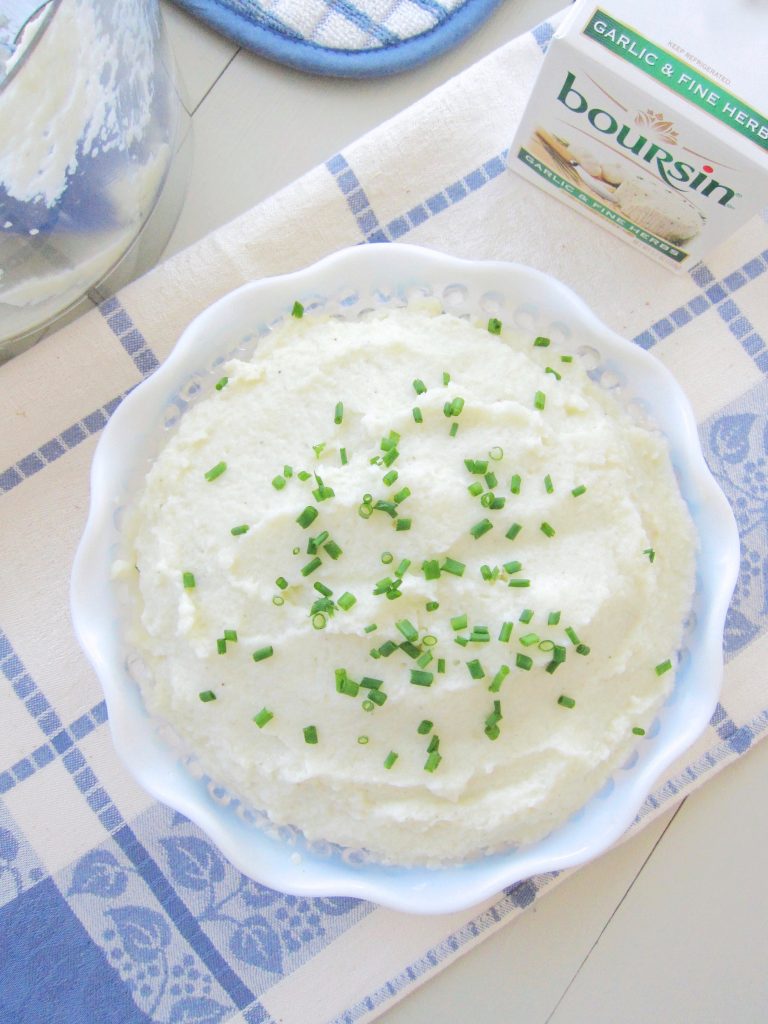 Mashed Cauliflower With Boursin Herbed Cheese
Ingredients
cauliflower florets from 1 large head of cauliflower*
3 tablespoons Boursin Garlic and Fine Herbs cheese (This flavor of Boursin cheese does not have additives.)
2 tablespoons butter
1/2 teaspoon salt
1/4 teaspoon pepper
chives, sliced thin
Instructions
Steam cauliflower florets for 20 minutes or until tender. Place in a food processor with the cheese, butter, salt and pepper. Process until desired creaminess.
Serve with minced chives.
*Adjust the flavoring according to the size of the head of cauliflower and to your liking.