Indian Marinaded Chicken With Roasted Vegetables
"Garam masala is a slightly sweet, peppery, and pungent blend of spices. In Urdu, garam means 'hot' and masala means 'mix of spices'.
Many cultures around the world have blends of herbs or spices that are staples in their regional kitchens: France has herbes de Provence, Latin America has Adobo, China has Chinese five spice, and India and Pakistan have garam masala."
precisionnutrition.com
This recipe was adapted from a classic yoghurt Indian marinade to make it dairy free. I make it and freeze it in 3 ounce packages and add it to salads with chopped cilantro (photo below). You can also cook the chicken and set it aside. Roast some vegetables (see directions below), add the chicken and top with chopped cilantro.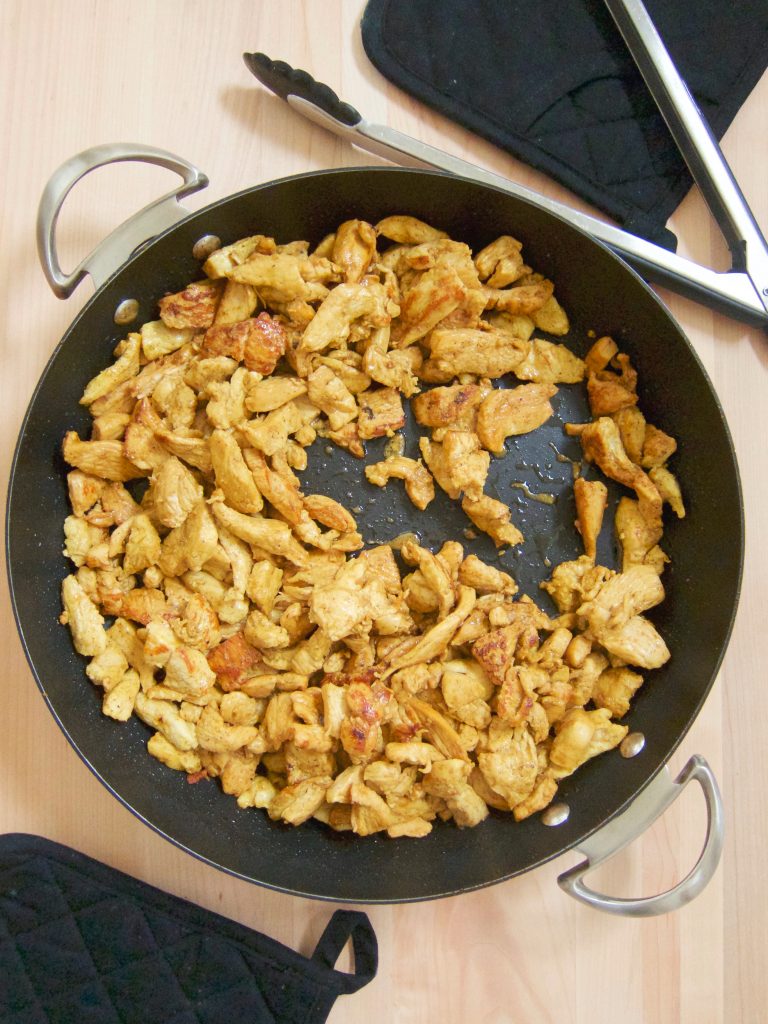 Indian Marinaded Chicken With Roasted Vegetables
Ingredients
4 large chicken breasts, each sliced into two flat pieces, then sliced through the middle, then sliced into 1/3″ inch slivers
1/4 cup avocado oil
1/4 cup white vinegar
2 garlic cloves, minced
2 teaspoons Garam Masala
2 teaspoons curry powder
1 1/2 teaspoon salt
1/4 teaspoon pepper
Instructions
Place the chicken breasts in a zip lock bad and pound to an even 1/2″ thick. Cut into small pieces. Place the chicken pieces in a glass bowl. Mix the oil, vinegar, garlic and spices together. Pour the marinade over the chicken pieces. Refrigerate several hours or overnight. Heat a large skillet over high heat. Add the marinaded chicken in small batches separating the pieces to cover the bottom of the skillet. Let brown, then turn over and cook until no longer pink inside.
Place pieces of sweet potato, Jerusalem artichokes (sun chokes), carrots, cauliflower, shallots in a bowl and drizzle with avocado oil. Lay on parchment lined cookie sheet, sprinkle with salt and roast 425 degrees for 35 minutes.
Serve with fresh cilantro.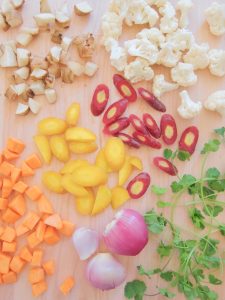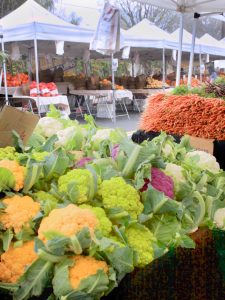 Jerusalem artichokes, also known as sunchokes, taste a little like potatoes.