Winter Cream of Vegetable Soup
Pureed vegetable soups are wonderful for warming you up on chilly days. Pour some into a mug for a healthy alternative to coffee, tea and hot chocolate. It's also a great meal replacement when you aren't feeling well.
Have some fun experimenting with other roots like rutabaga, parsnips and potatoes. If using turnips, be sure to boil until very tender so the bitterness is gone. Pureed vegetable soups can be made year round with just about every kind of vegetable. You can also use chicken stock instead of water if you like and heavy cream can be added.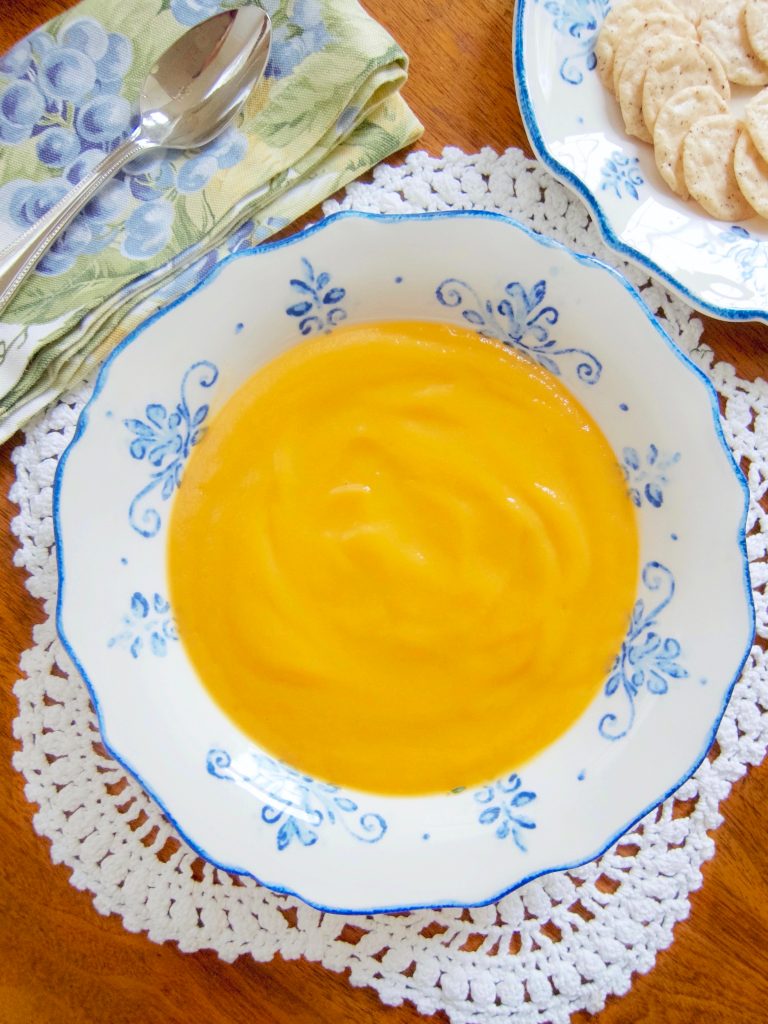 Winter Cream of Vegetable Soup
Ingredients
4 quarts water
2 leeks
florets of 1 large head cauliflower
1 large celery root, peeled, cut in 3/4 inch pieces
1 pound carrots, peeled and cut into 1/2 inch slices
5 garlic cloves, sliced
bundle of fresh thyme
1 1/2 teaspoons salt

Instructions

Heat the water in a large Dutch over or a stock pot. Cut the roots off the leeks. Cut down the middle and rinse out any dirt between the leaves. Cut off the darker green parts and boil them in the water for 15 minutes. While that is cooking slice the rest of the leeks and prepare all the other ingredients. Remove the darker greens with a slotted spoon and toss. Add all remaining ingredients to the pot, bring to a boil and cook until tender. Remove the bundle of thyme. Cool slightly and blend in batches in a Vita Mix or other blender.