Paleo Middle Eastern Shawarma Chicken Wraps
A sports bar in Downtown Disney was the beginning of the inspiration for this wrap. They wrapped slices of cooked chicken breasts in flour tortillas along with mixed wild greens, tomatoes, red onions, blue cheese and avocado. It was great but then I wanted to play with it a bit and I switched out the plain chicken with Middle Eastern seasoned chicken breast slices and used feta instead of blue cheese.
Then when I went on a Paleo diet and ran across the Siete family's delicious line of grain free tortillas, the recipe was transformed again. The Siete cassava tortillas comes in a burrito size that is perfect for wraps. I switched the cheese with tzatziki sauce. For a keto diet you would need to do the red cabbage instead of red onions and leave off the sauce and use more avocado and a sprinkle of olive oil and salt. And if you are avoiding lectins, peel and seed the cucumbers and tomatoes.
The seasoned chicken is also great on a salad drizzled with olive oil, salt and pepper and some fresh mint.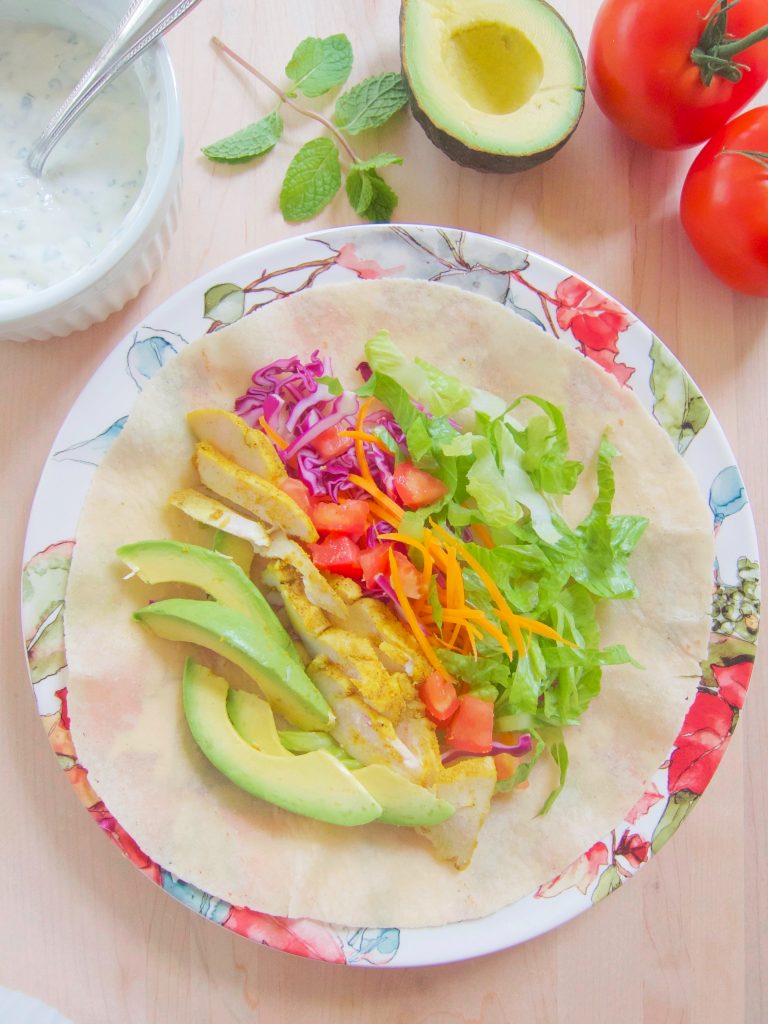 Paleo Middle Eastern Shawarma Chicken Wraps
Ingredients
Shawarma Seasoned Chicken, sliced and warm
Siete burrito size cassava flour tortillas
sliced field greens or romaine
thinly sliced red onions or red cabbage
julienned carrots
diced tomatoes
sliced avocado
tzatziki sauce
toasted pinenuts (opt.)
additional fresh mint leaves torn (opt.)
Instructions
Heat the tortillas and place the ingredients that you want in the middle. Fold two sides of the tortilla about 2-3 inches over the filling, then starting at one end roll the tortilla up.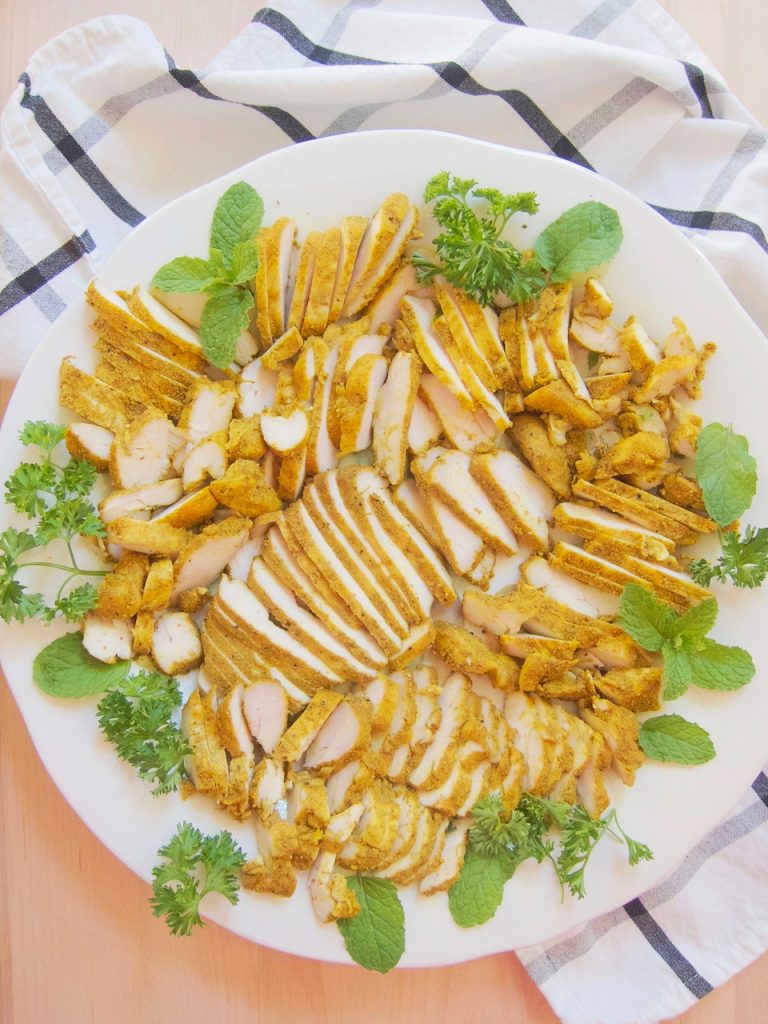 Shawarma Seasoned Chicken
Ingredients
2 pounds chicken breasts
2 teaspoons salt
1/2 teaspoon pepper
2 teaspoons cumin
1 teaspoon coriander
1 teaspoon cinnamon
1 teaspoon curry powder
1 teaspoon garlic powder
1/4 teaspoon cardamon
3/4 teaspoon turmeric
avocado oil
Instructions
Wash chicken, pat dry, and trim off fat. If the breasts are large, slice them through the middle. Place them in a large bowl. Mix all the seasonings in a small bowl and sprinkle over the chicken turning the chicken until it's all coated. Refrigerate for an hour. Place in glass casseroles and bake in a 425 degree oven for 20 minutes.
This chicken can be served hot or cold and you can slice it and store it frozen in individual packages.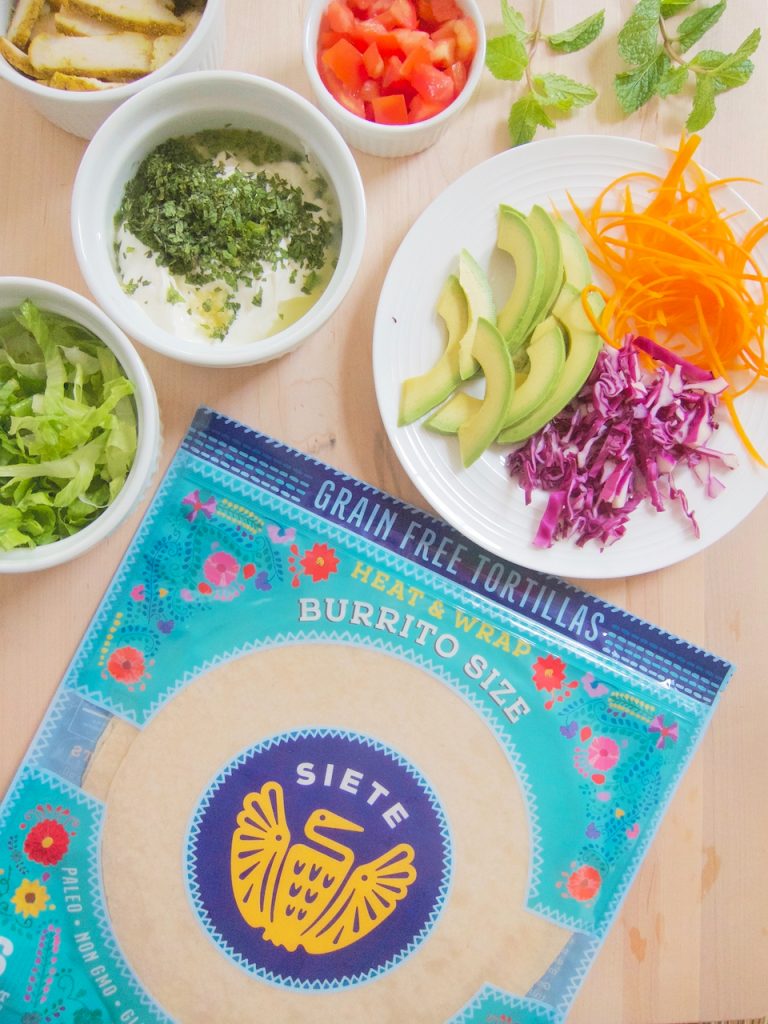 Tzatziki Sauce
Ingredients
1 cup Greek yogurt
2 Persian cucumbers or 8″ of an English cucumber peeled, seeded, sliced and halved
2 tablespoons light olive oil
1 tablespoon lemon juice
2 tablespoon chopped fresh mint
1 small garlic clove, minced
1/4 teaspoon salt
Instructions
Place all dressing ingredients in a bowl and blend.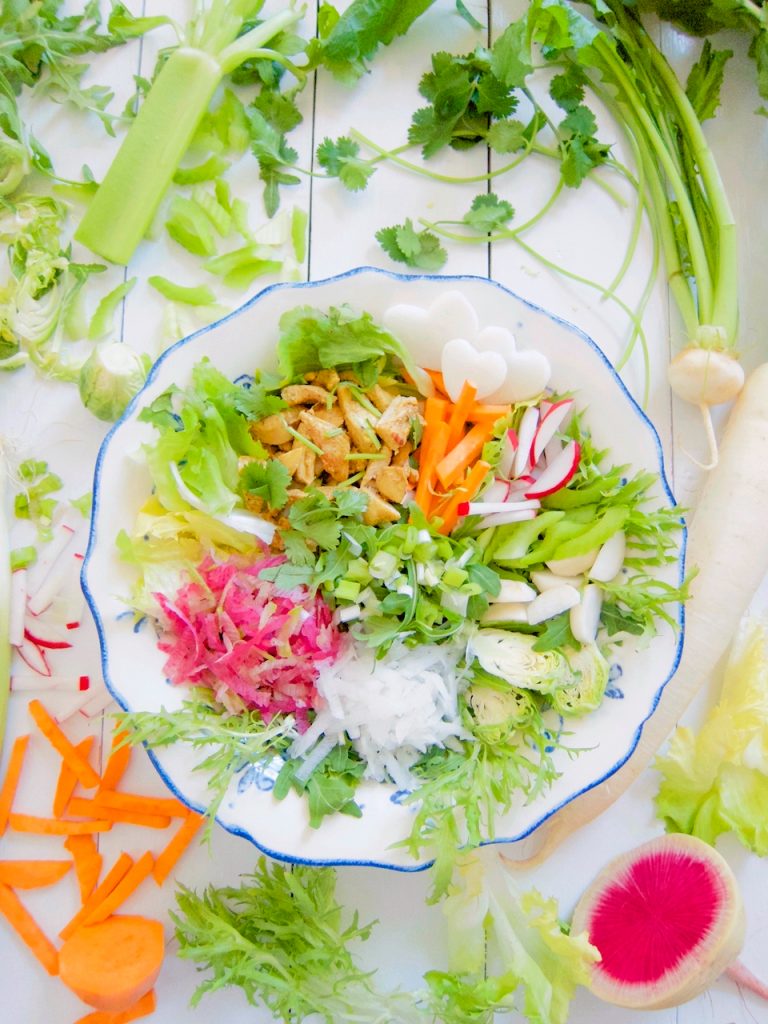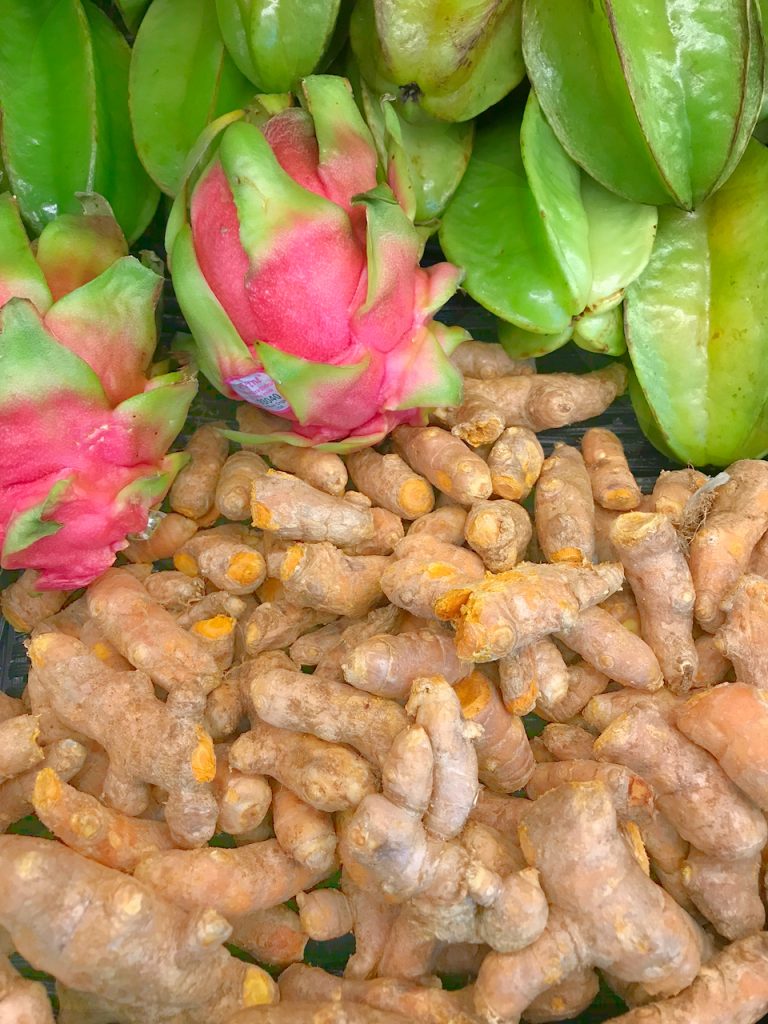 These are fresh turmeric roots.