Pimento and Chilies Cheese Spread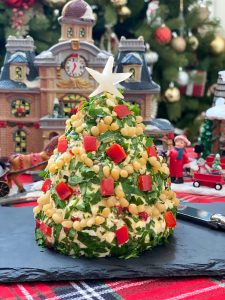 Pimento and Chilies Cheese Spread
Ingredients
8 ounces white orange sharp cheddar cheese, grated
1/2 cup butter, softened
1 4.5 ounce can mild chopped chilies, drained on a paper towel
half of a 2 ounce jar of chopped pimentos, drained on a paper towel
1 minced clove of garlic
4 drops of Tabasco
4 tablespoons cognac or brandy
pinch of salt
chopped parsley
Instructions
Mix the cheese, butter, chilies, pimentos, garlic, tobacco, liqueur and salt. Chill for an hour. Shape into a ball and roll in the chopped parsley (or see directions for tree design below). Chill several hours. Can be made the day before.
Serve with crackers.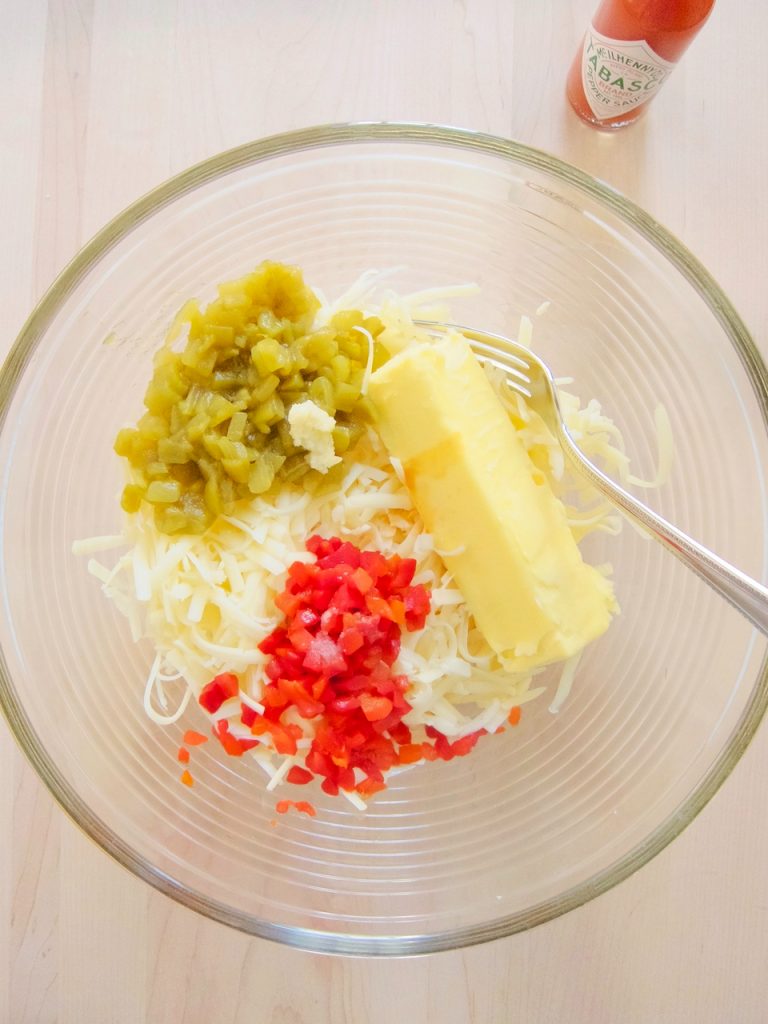 To make a tree, shape into a cone and make a garland with pine nuts (Trader Joe's Raw Pignolias are small pine nuts), red ornaments out of a sweet red pepper, press chopped parsley onto the open spaces, and top with a star cut out of a slice of a white daikon radish put on a toothpick.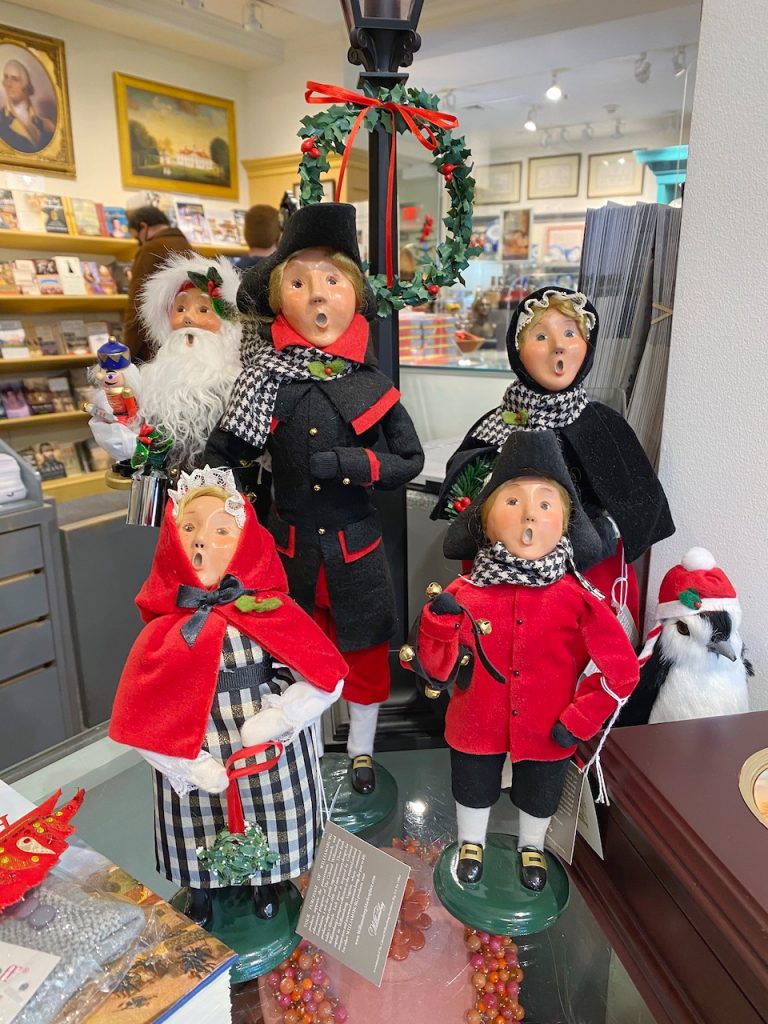 Carolers at Mt. Vernon Gift Shop