Mashed Potatoes With Leeks (Irish Champ)
During the 1600 and 1700's in Europe and Ireland, potatoes, cabbages, kale and leeks were the food of the common man. Mashed potatoes mixed vegetables, like cabbage, kale or onions, called "colcannon" and "champ", became the staples of Ireland during times of famine and political turmoil. Then when those times were over they had been established as classic dishes of Ireland.
"It is the delicious champ that is served every year, on the festival to honour the memories of the of the departed souls. A coin would be hidden in the champ that is wrapped in paper and distributed to the guests. It is believed that the person who gets the coin is lucky."
onmanorama.com
I've taken some liberties with the original Irish champ recipe. Champ is normally made with green onions boiled in milk which results in a very sharp green onion taste. To mellow this, I substituted leeks that have been cooked in butter. I've also used cream and chicken broth instead of milk.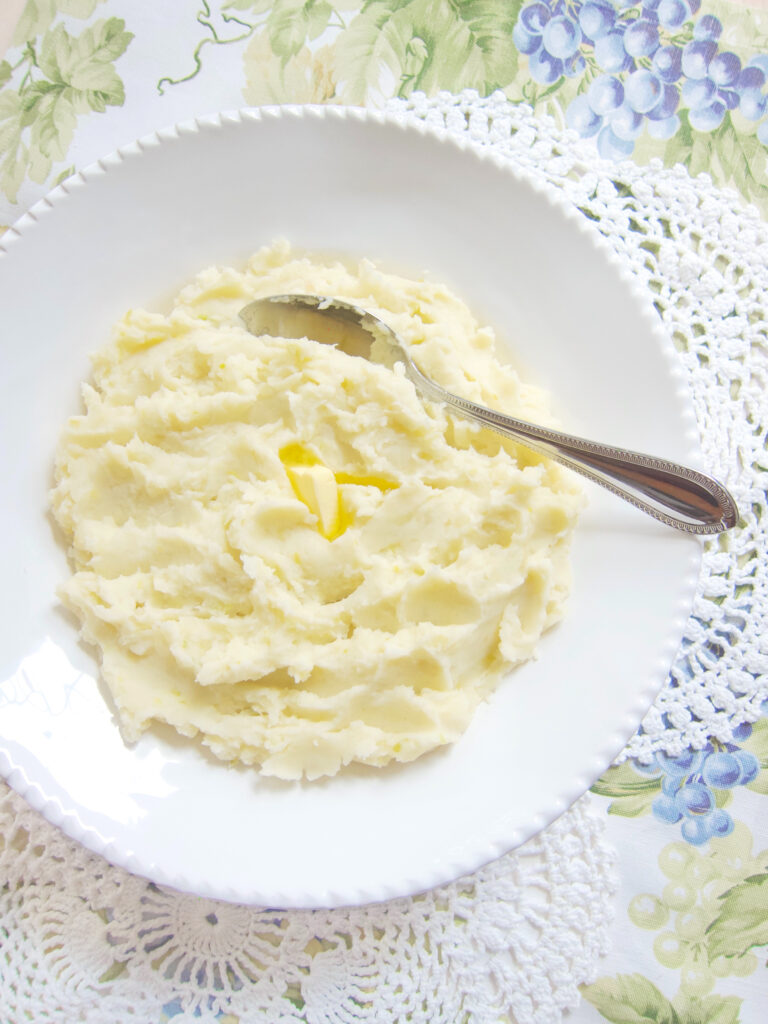 Mashed Potatoes With Leeks
Ingredients
3 pounds russet potatoes, peeled and cut into 1″ pieces
the light green and white parts of a leek cut very small (about 1 1/3 cups)
1/2 cup butter
1 cup chicken broth
1 1/2 teaspoons salt
1/2 cup heavy cream
pepper
Instructions
Melt the butter in a large pan with a lid. Add the leeks and cook 5 minutes. Add the potatoes, chicken broth and salt. Bring to a boil, cover, reduce heat and cook for 35 minutes or until potatoes are tender. Mash the potatoes. Stir in the cream. Transfer to a serving bowl and sprinkle with pepper and place piece of butter in the center.