Pan-Seared Spiced Chicken and Mango Salad With Citrus Vinaigrette
Culinary professionals will tell you that you need to dress the salad by placing the ingredients in a large bowl, pouring the dressing over everything and tossing to coat. This way nothing misses having dressing on it. But it also means the whole salad has to be eaten right away because it won't keep. The vinegar will make the lettuce wilt.
Dressing the whole salad may be necessary for some salads, like a layered salad and Caesar and Cobb salads. And if you are doing a salad for a crowd, this is the best way. But for many salads you don't have to dress the whole thing which makes it nice if you are making a salad just for yourself or you and one other person. I like leftovers and I make enough of things to last for several days in a row. If you don't dress the salad, it gives you this option.
For this recipe, the amount of each of the salad ingredients is not being included. This is what I call a salad bar salad. Line up the ingredients. Take out what you want from each of the containers. Then put the containers back in the fridge.
The chicken can be served warm the first day and then cold after that.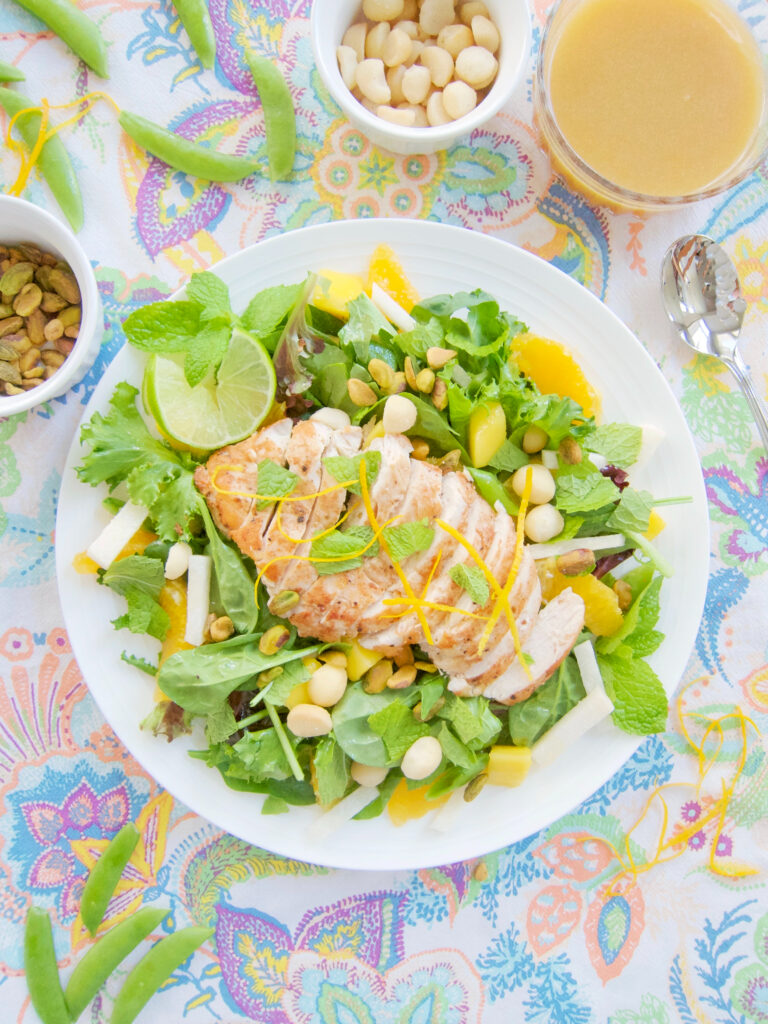 Pan-Seared Spiced Chicken and Mango Salad With Citrus Vinaigrette
Pan-Seared Spiced Chicken Ingredients
4 6 ounce chicken breasts
1 1/2 teaspoon salt
1/2 teaspoon pepper
1 teaspoon ground ginger
1/2 teaspoon cinnamon
1/4 teaspoon ground anise
Instructions
Make a chicken rub by mixing the salt, pepper, ground ginger, cinnamon and ground anise seed in a small bowl.
Place chicken breasts in a zip lock bag and pound to an even 1/2″ thick. If the breasts are larger than you want, you can cut them in half first. Then sprinkle and rub with the spice mixture. Heat a skillet over medium high. Drizzle with avocado oil and swirl the pan. Add the chicken to the pan. Let sear for 4 minutes without moving the chicken. Flip over and sear the other side for 4 minutes or until cooked through.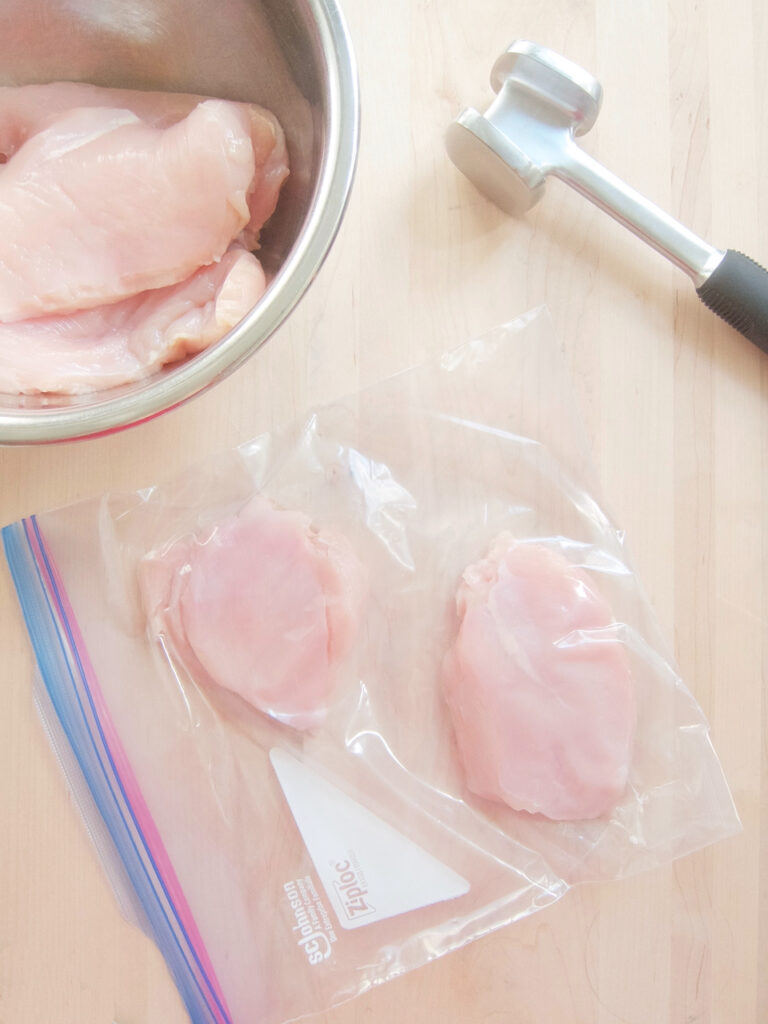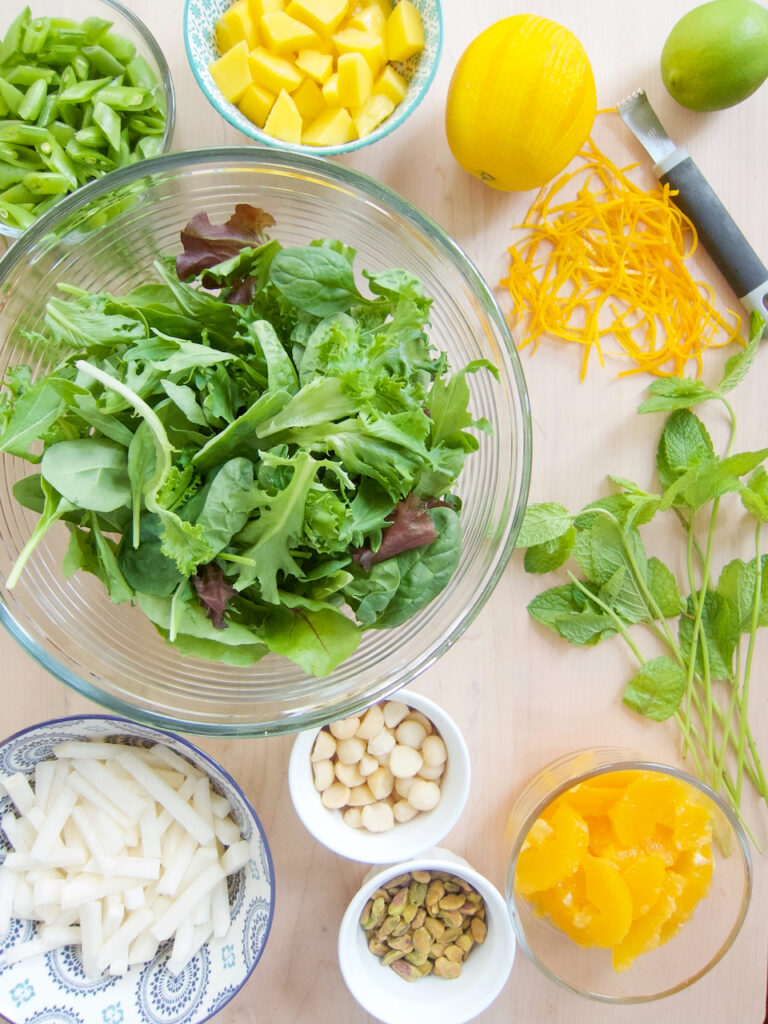 Salad Ingredients
mixed greens
mango, peeled and diced
orange, peeled and cut into bite-sized pieces
sugar snap peas, stringed and cut at a slant
jicama, julienned
toasted pistachios
toasted macadamia nuts
fresh mint leaves, torn in pieces
orange zest
Instructions
Follow this video to supreme cut the oranges. If you use seedless varieties, it much easier.
Arrange the mixed greens, mango, orange pieces, peas and jicama on plates. Drizzle with Citrus Vinaigrette. Slice Spiced Chicken breast and lay across the salad. Sprinkle with the pistachios, macadamia nuts, orange zest and mint.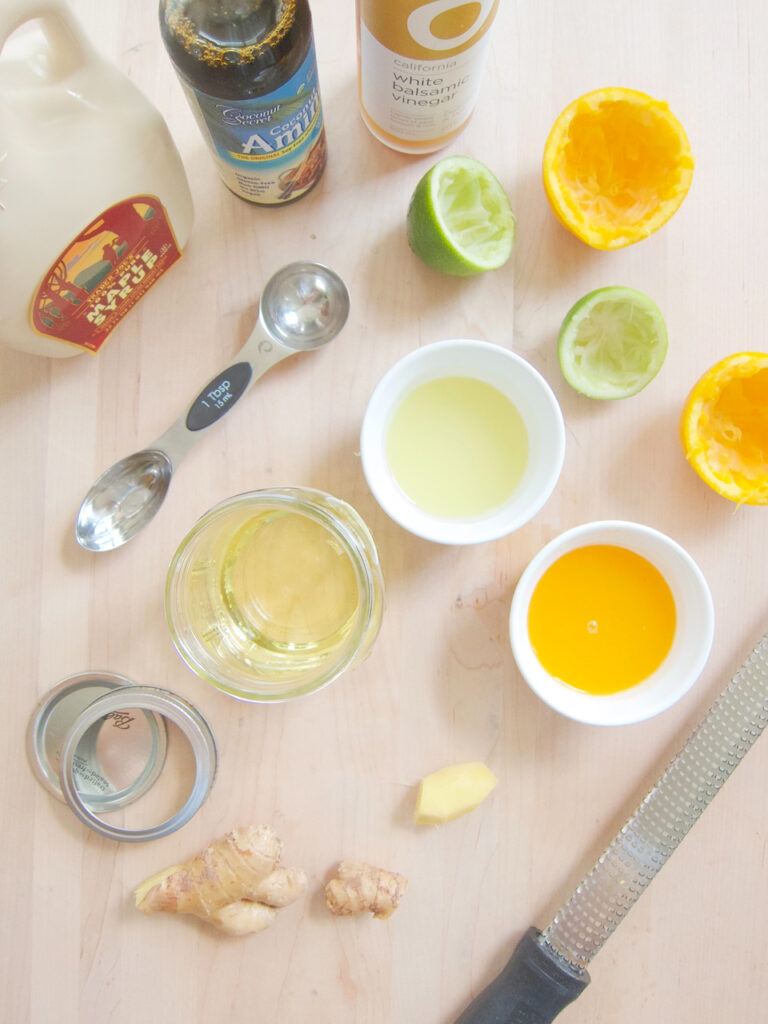 Citrus Vinaigrette
Ingredients
1/2 cup grape seed or olive oil
1/4 cup white balsamic vinegar
1/4 cup orange juice
2 tablespoons lime juice
2 tablespoons Coconut Secret Aminos
1″ piece of ginger, grated on a microplane
2 tablespoons maple syrup or honey
Instructions
Place all ingredients in a jar with a lid and shake until well blended.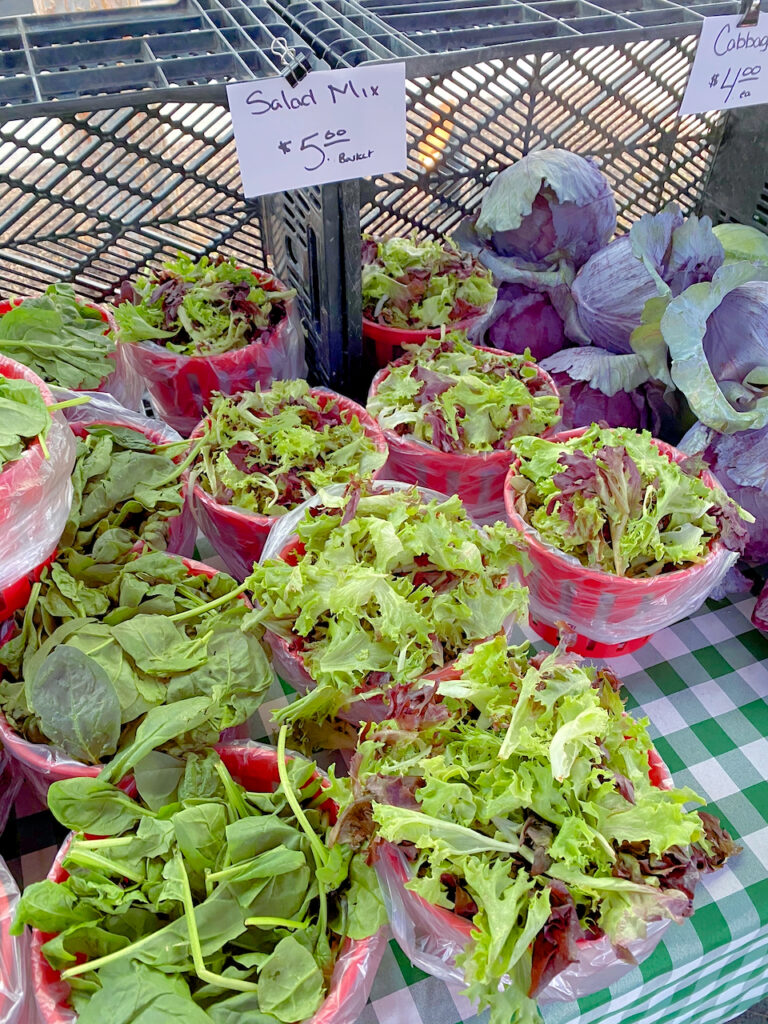 Photo of mangos by uncoolbob
Photo of unripe macademia nuts by Malcolm Manners