Grain-Free Rolls With Italian Herbs
This great recipe is from Michelle at paleorunningmomma.com. I have doubled the recipe, used a little less tapioca flour and half the garlic powder. Check her recipe for other fat options.
You can also make these with holiday herds. Leave out the garlic salt and Italian herbs and add 2 teaspoons each of chopped fresh parsley, sage, rosemary and thyme.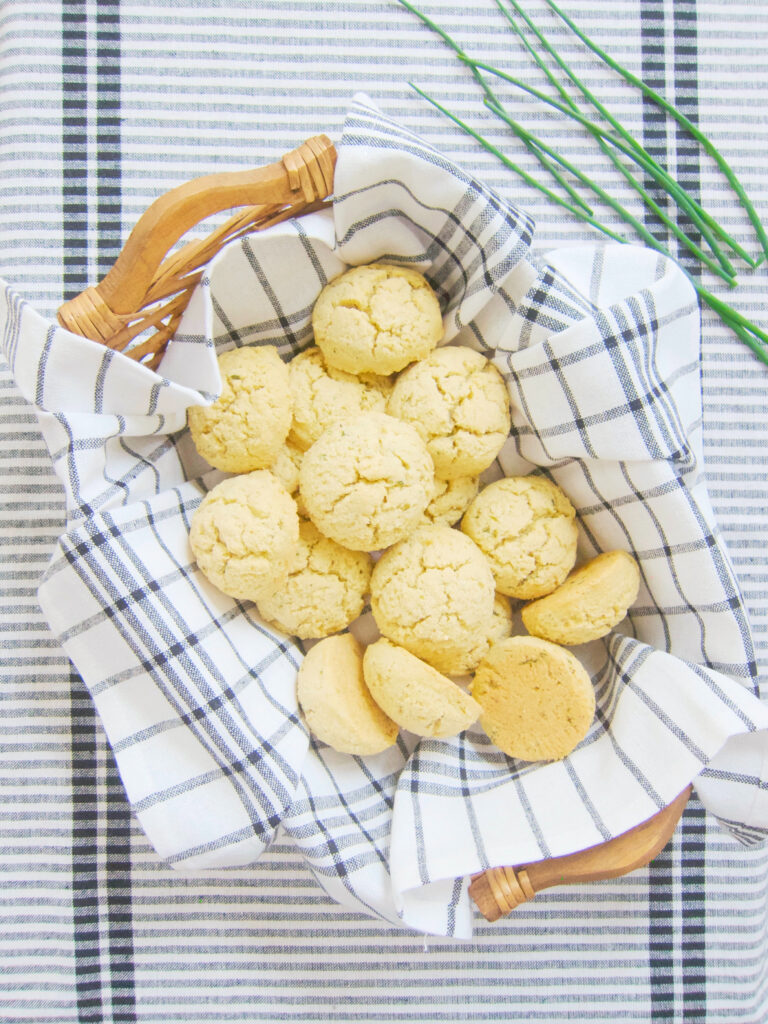 Grain-Free Dinner Rolls With Italian Herbs
Ingredients
1 cup blanched almond flour
1 1/2 cups tapioca flour
1/2 cup plus 2 tablespoons coconut flour, divided into 1/4 cup plus 2 tablespoons, and 1/4 cup
2 teaspoons dried chives
1 1/2 teaspoons Italian herbs seasoning
1 1/2 teaspoons salt
1 teaspoon garlic powder
2 teaspoons baking powder
1 teaspoon baking soda
2/3 cup light flavored olive oil
2/3 cup warm (not hot) water
2 tablespoons apple cider vinegar
2 large eggs at room temperature
Instructions
Line a baking sheet with parchment paper.
Mix all the dry ingredients together except the 1/4 cup coconut flour in a large bowl.
Place the water, oil and vinegar in a measuring cup.
Whisk the eggs in a small bowl.
Pour the liquid mixture over the dry ingredients and stir in. Add the eggs and 2 tablespoons of the reserved coconut flour and stir in. Let sit one minute. Sprinkle the remaining 2 tablespoons of coconut flour over the batter and stir in. Let sit 1 minute.
Form the rolls and set them on the parchment lined baking sheet. I use a ice cream scooper with a release that will make the dough fall out. I fill the scooper about 3/4's full and this gives me 16 rolls. Mine are a little smaller than Michelle's and I've cut the cooking time by a couple minutes. If you make less than 16 and they are bigger, cook them a little longer.
Brush the rolls with olive oil. Bake in a 350° oven for 23 minutes or until light brown on the bottom.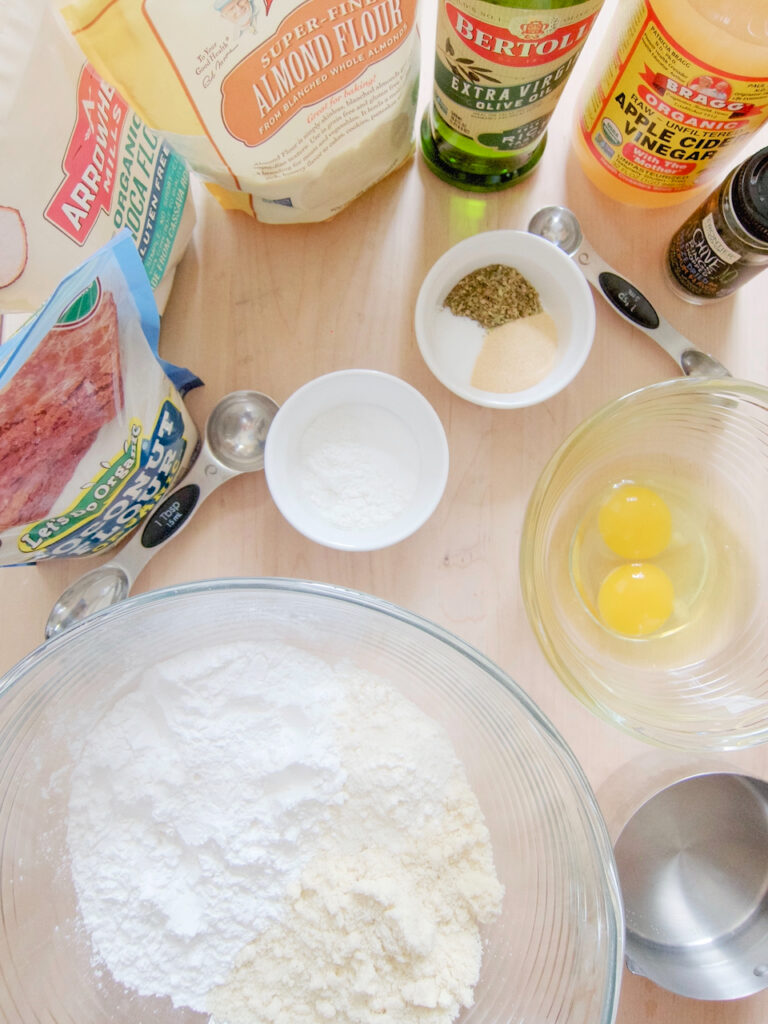 You can make crumbs for breading chicken with these rolls.
Process the rolls and a little fresh parsley in a food processor until they are crumbs.
Pound chicken breasts until they are about 1/2″ thick.
Salt and pepper both sides.
Place some grain-free flour on a a large plate or shallow wide bowl. Beat eggs on a second plate. Pour out the crumbs on a third plate. Dredge the breasts in the grain-free flour, then in beaten eggs, then in the crumbs.
Bake according to the Perfectly Baked Chicken Breasts recipe or cook in a skillet according to the Almond Crusted Chicken directions.