Pineapple, Coconut and Almond Crusted Chicken Salad With Sweet Vinaigrette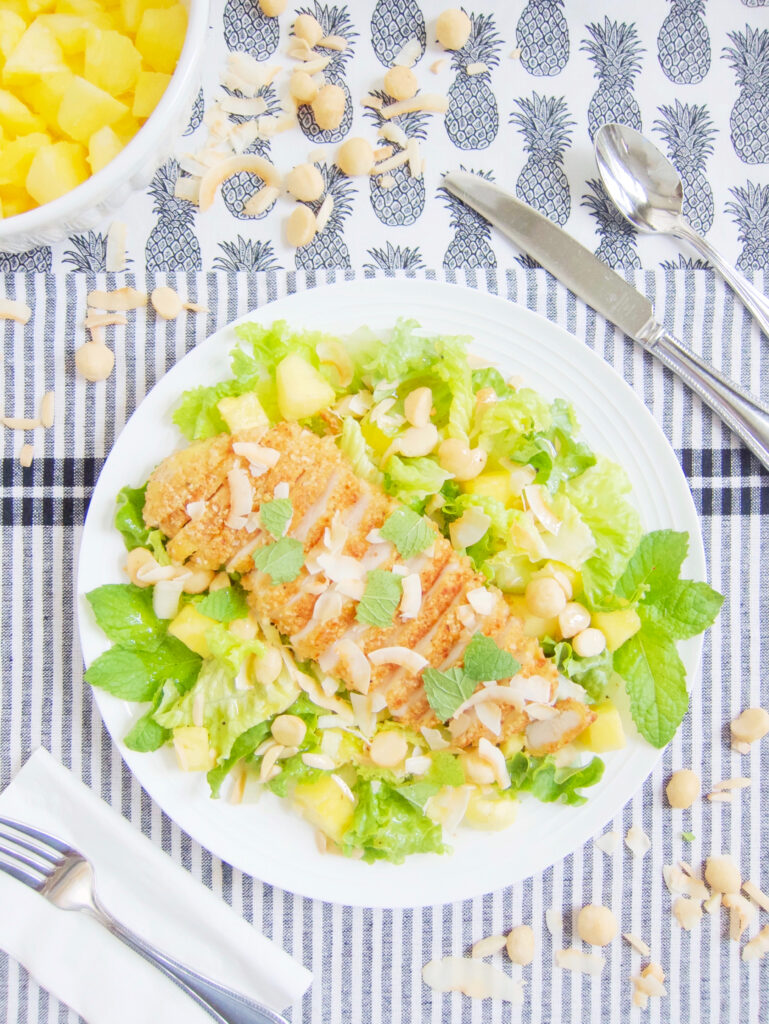 Pineapple, Coconut and Almond Crusted Chicken Salad With Sweet Vinaigrette
Ingredients
8 cups romaine or green leaf lettuce, torn in bite-sized pieces
1 cup celery, sliced
2 cups bite-sized pieces of pineapple
Almond Crusted Chicken (recipe below), sliced
Sweet Vinaigrette (recipe below)
1/4 cup slivered almonds, toasted
1/3 cup dry roasted macadamia nuts
1/4 cup unsweetened coconut chips or flakes, toasted*
mint leaves
Instructions
Place the lettuce, celery and pineapple in a large bowl, drizzle with the dressing and toss to coat. Divide among 4 plates and lay the slices chicken breast across the salads. Sprinkle with the slivered almonds, macadamia nuts, coconut chips and mint leaves. You can also arrange the lettuce celery and pineapple on the dishes and drizzle the dressing over them and top with the chicken, and sprinkle with the toppings.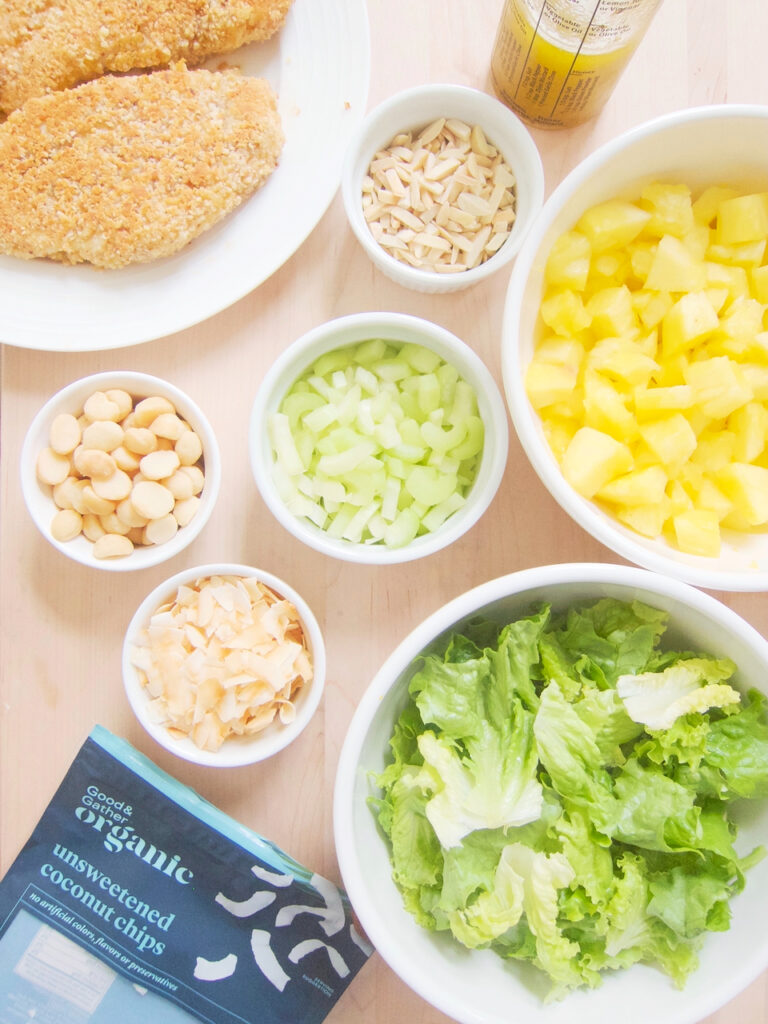 *To toast the coconut, spread on a baking sheet and bake in a 350° oven for about 3 minutes. Keep a good eye on them because they burn very quickly.
Almond Crusted Chicken Breasts
Ingredients
4 6 ounce chicken breasts
salt and pepper
regular, gluten-free or grain-free flour (Tapioca flour works very well. Don't use Tiger nut flour.)
2 beaten eggs
almonds ground in a food processor so there are little pieces of almonds
2 tablespoons butter and 2 tablespoons avocado oil
Place chicken breasts in a zip lock bag and pound to an even 1/2″ thick. Then sprinkle with a small amount of salt and pepper. Put some flour on one plate, beaten egg on a second plate, and almond meal on a third plate. Coat the chicken in the flour, then the egg, and then the almond meal and chill for 30 minutes. Heat a skillet over medium high (closer to medium). Add the butter and oil. When these have melted place the chicken breasts in the skillet. Let cook for 4 minutes. Flip over and cook the other side for 4 minutes or until cooked through.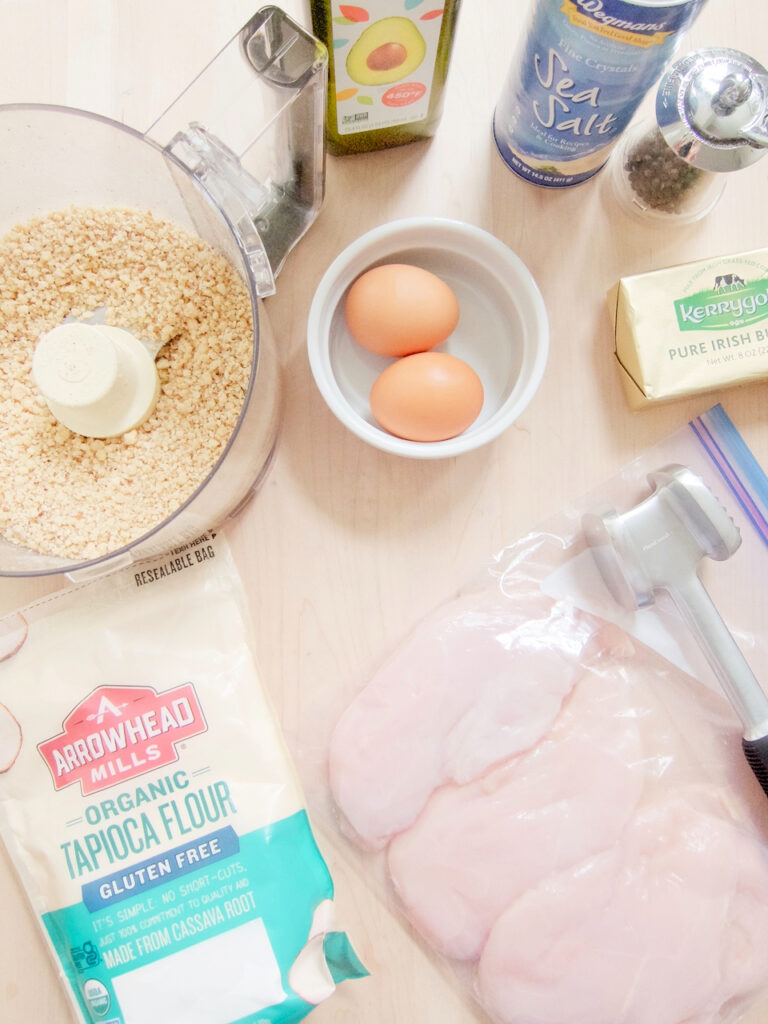 Sweet Vinaigrette
Ingredients
1/2 cup olive oil or grapeseed oil
1/4 cup white Balsamic vinegar
1 tablespoon maple syrup
1/2 teaspoon salt
1/4 teaspoon pepper
Instructions
Place all ingredients in a jar with a lid and shake until well blended.