Perfectly Baked Chicken Breasts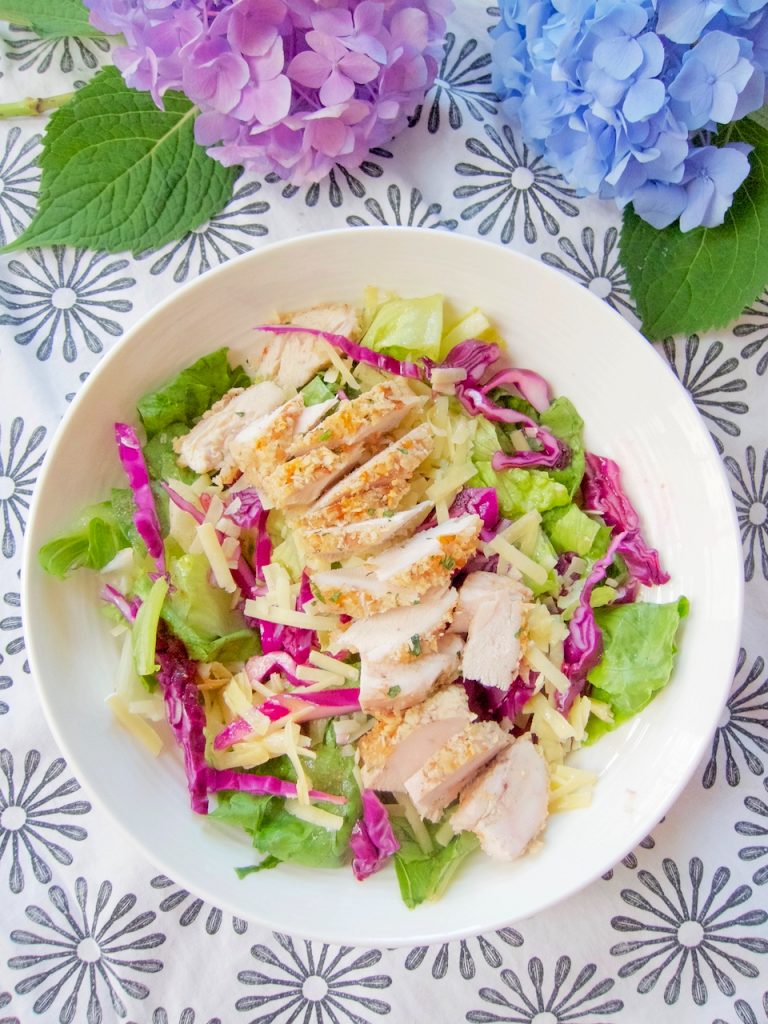 There has been a very popular recipe for baking chicken breasts so they are perfectly cooked and very tender. One cook figured it out, and then all the other recipe bloggers started putting the recipe on their websites. They did this because cooking chicken breasts perfectly is like knowing exactly how to cook hard boiled eggs and not get grey around the yolks when then are chilled, or how to make perfect baked potatoes that are tender and fluffy inside, or what to do to get the garlic smell off your fingers. All the tricks cooks have figured out over the years, and passed along to others, makes cooking a lot more fun.
Use this recipe for casseroles, soups, salads, curries, any recipe calling for cooked chicken. And for all your favorite baked chicken recipes, change the temperature and cooking time to perfectly bake them. Do this and you won't have any more dry or tough chicken breasts.
See:
Paleo Chicken Soup With Sweet Potatoes
Sour Cream Tortilla Casserole
Chicken and Mushroom Crepes
Chicken and Leeks Casserole
Sautéed Chicken With Herbed Butter
Thai Salad With Peanut Crusted Chicken
Chicken Caprese
Chicken Tetrazzini
Chicken Enchiladas With White Cheddar Cheese and Avocado
Enchiladas Rancheros
Fettucini With Pesto, Chicken and Garlic Mushrooms
Red Curry and Coconut Chicken Soup
Chicken Salad With Lime, Microgreens and Champaign Grapes
Curried Chicken Salad With Grapes and Cantaloupe
Pictured below are 11 ounce chicken breasts that weren't pounded thinner cooked for 23 minutes.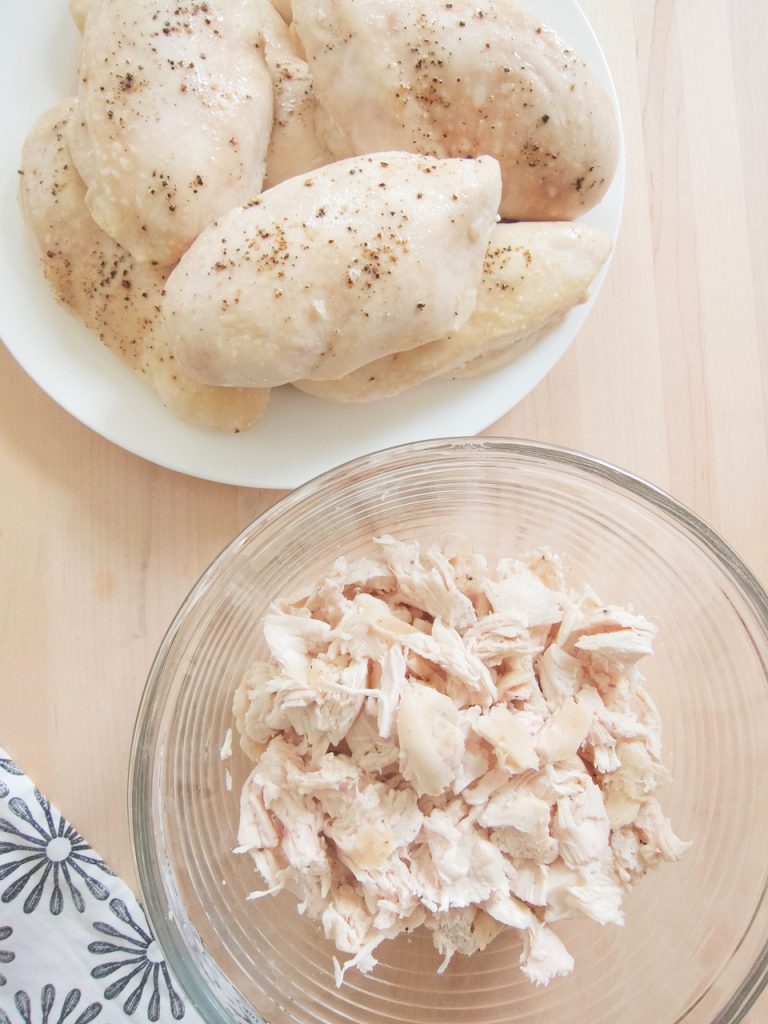 This is the basic recipe:
Clean and pat dry chicken breasts. If they are big and with places thicker than 1/2″, place in a zip lock bag and pound the thick places until the breasts are an even 1/2″ thick. Then cut them diagonally.
Place them in a glass casserole, rub them all over with avocado oil, sprinkle them with salt (about 1 teaspoon per pound) and a little pepper, bake them in a 450 degree oven for 20 minutes.
Then let them rest for 10 minutes.
If done properly, you will be able to tear them into pieces with your fingers.
The pieces can be put in packages and frozen for later use.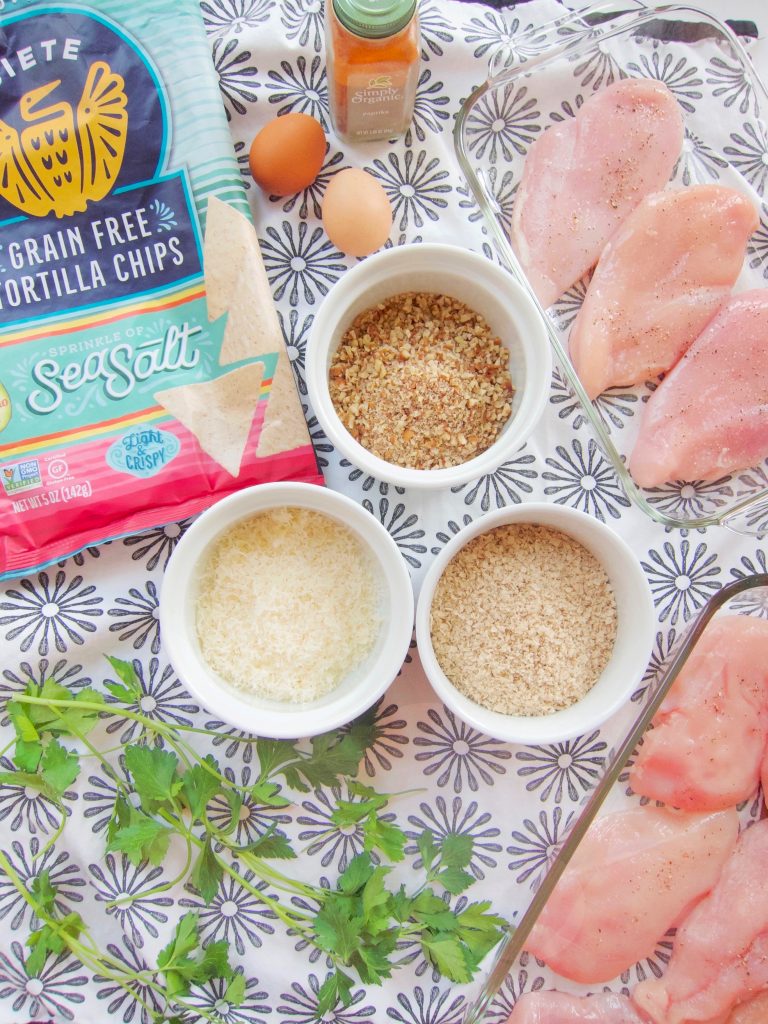 Keto Coated Perfectly Baked Chicken Breasts
Ingredients
3 1/2 to 4 pounds chicken breasts, in 7 to 9 ounce pieces (You can pound the breasts to an even 1/2″ so they all cook evenly together, or slice through the middle of larger breasts to make them smaller and not as thick. If you want to keep them whole, place the bigger ones in a separate casserole and leave them in the oven an additional 3 to 5 minutes depending on how much bigger they are. If some are smaller, do the same and pull them out 3 minutes sooner.)
salt (1 teaspoon per pound) and pepper
1 jumbo or 2 small eggs
1 cup crushed Siete Grain Free Tortilla Chips (place about 3 ounces in a plastic bag and crush with a rolling pin)
1/2 cup finely chopped pecans
1/2 cup freshly grated parmesan cheese (or use all nuts)
butter (optional)
1/4 cup chopped parsley
paprika
Instructions
Wash chicken breasts and pat dry with paper towels. Generously sprinkle both sides with salt and sprinkle the top only with a small amount of pepper. Break eggs onto a dinner place and beat with a fork. Mix the crushed chips, pecans and cheese and place on another dinner place. Dip the breasts in beaten egg and roll in crushed chips mixture and lay in casseroles. (You can put a piece of butter under each one.) Bake in a 425 degree oven for 20 minutes. Remove from oven and sprinkle with the parsley and a light sprinkle of paprika. Let rest 10 minutes.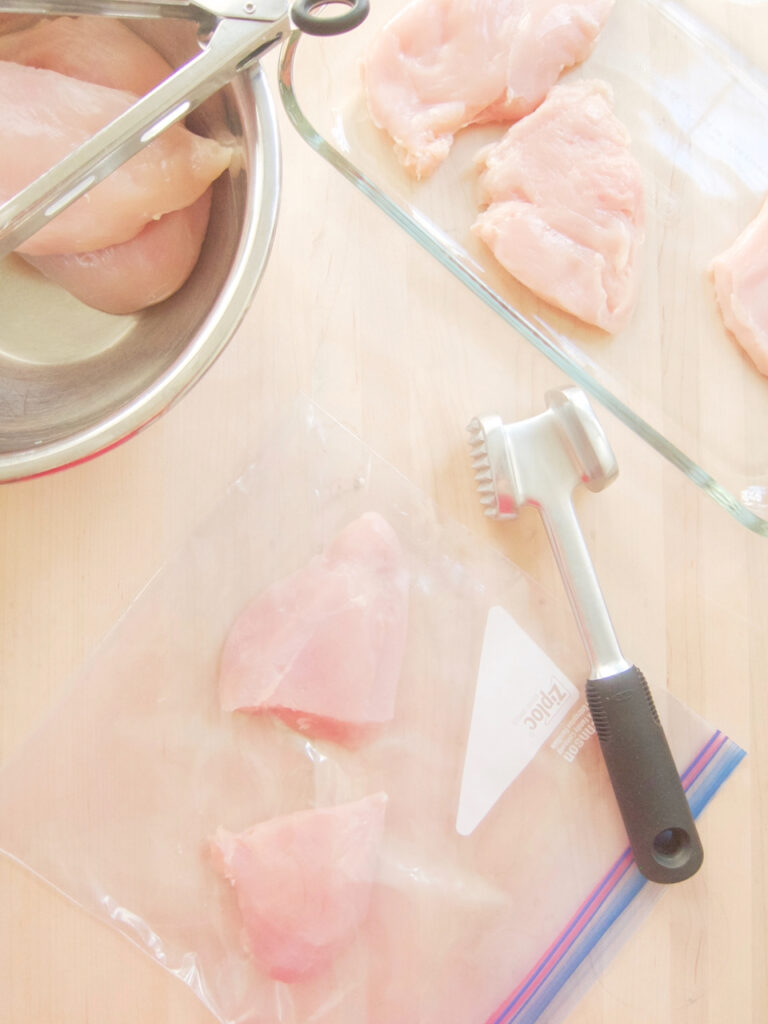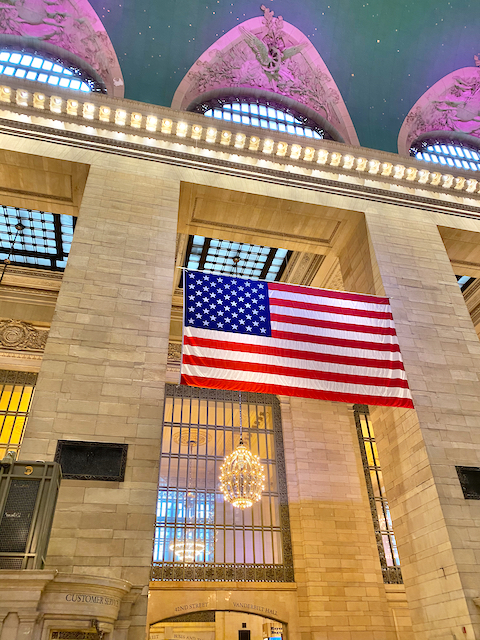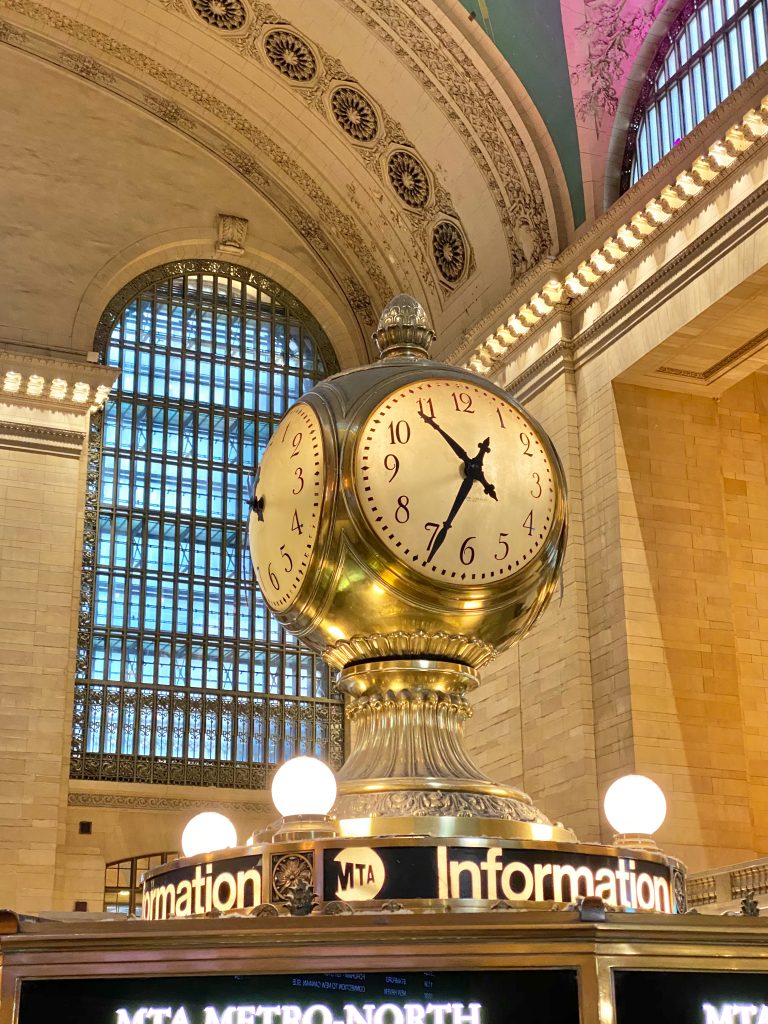 Grand Central Terminal (train station) in NYC