Sautéed Chicken With Fresh Herbed Butter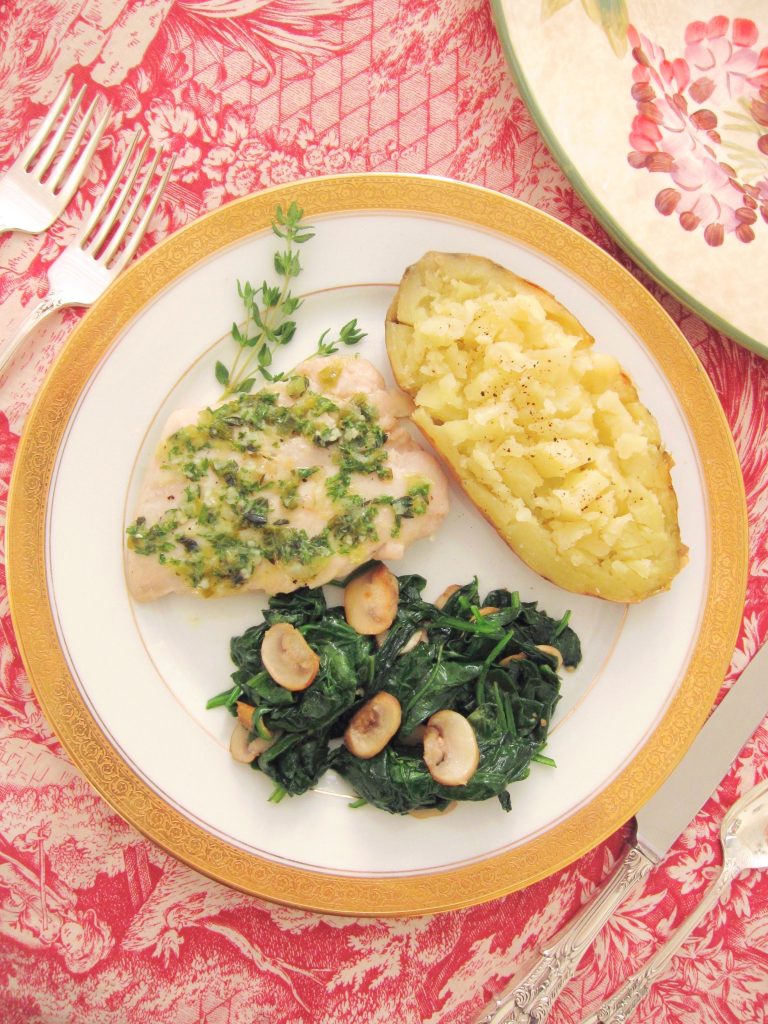 Sautéed Chicken With Fresh Herbed Butter
Ingredients
1 1/2 tablespoons unsalted butter
2 garlic clove, minced
2 tablespoons Vermouth
1 tablespoon fresh parsley, minced
2 teaspoons fresh thyme, minced
grated rind of one lemon
2 teaspoons lemon juice
salt and pepper
Instructions
Place half the butter in a small sauté pan and the other half in a small bowl. Sauté the onions and garlic until soft. Keep the heat at medium so they don't brown. Add the Vermouth and cook until liquid is reduced in half. Remove from heat and let cool to room temperature. To the butter in the bowl add the herbs, lemon rind, lemon juice and sprinkle with salt and pepper. When butter has softened and onion mixture is at room temperature, stir the two mixtures together to make a paste.
Pound the chicken breasts to 1/2 inch thick and cut in half to make four cutlets. Heat sauté pan and add a little butter and oil. Cook chicken for 4 minutes on each side or until there is no pink in the middle. You can also bake the chicken in a 425 degree oven for 20 minutes. Ice the hot chicken with the herbed butter paste and let it melt.
Served with a white sweet potato and sautéed spinach.