Summer Fruit Salad With Maple Sugar Glazed Salmon
The Maple Sugar Glazed Salmon recipe is from the back of Coombs Family Farms Organic Pure Maple Sugar package. I left the ginger out because it keeps me awake at night and it was delicious so I made that an optional ingredient. I also increased the baking time a little. It came out very tender. It just has a little sweetness. I think it's a great recipe for salmon.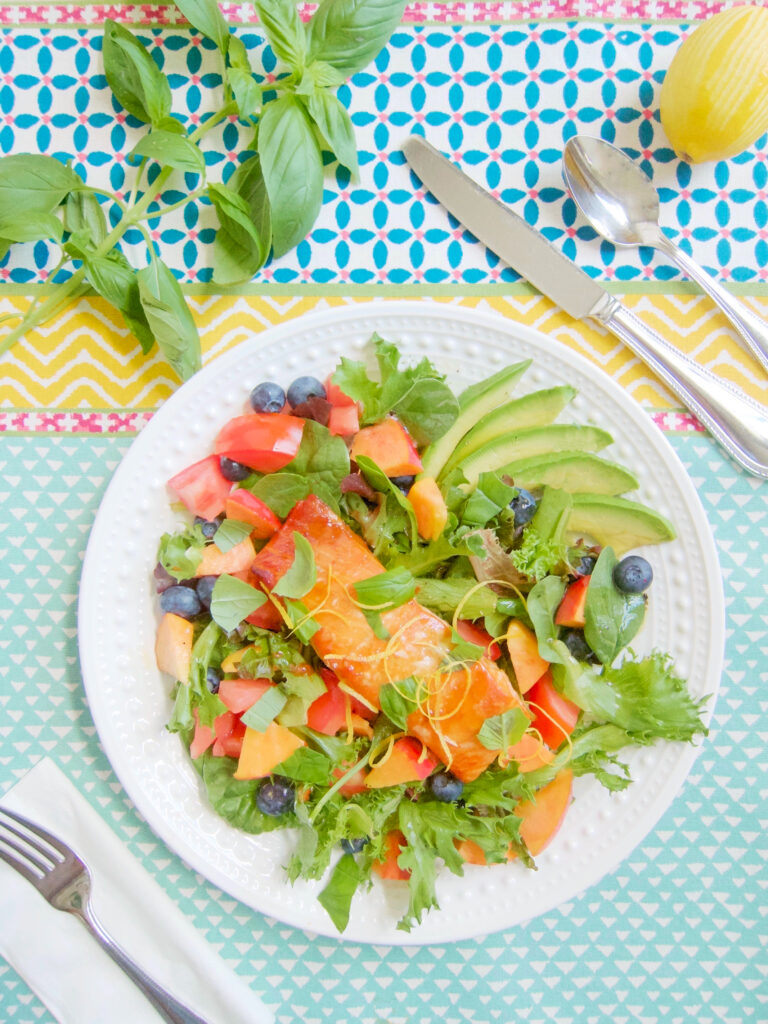 Summer Fruit Salad With Maple Sugar Glazed Salmon
Ingredients
6 cups mixed greens
1 large tomato, seeded and cut in bite-sized pieces
1 cup blueberries
2 small or 1 large peach, cut in bite-sized pieces
1 avocado, sliced
Maple Sugar Glazed Salmon (below)
Lemon Vinaigrette (below)
basil leaves
lemon zest curls made with a zester
Instructions
Arrange the mixed greens, tomatoes, blueberries, peaches and avocado on 4 plates. Drizzle with the Lemon Dressing and lay a warm glazed salmon filet on the salad. Sprinkle with torn basil leaves and lemon zest curls.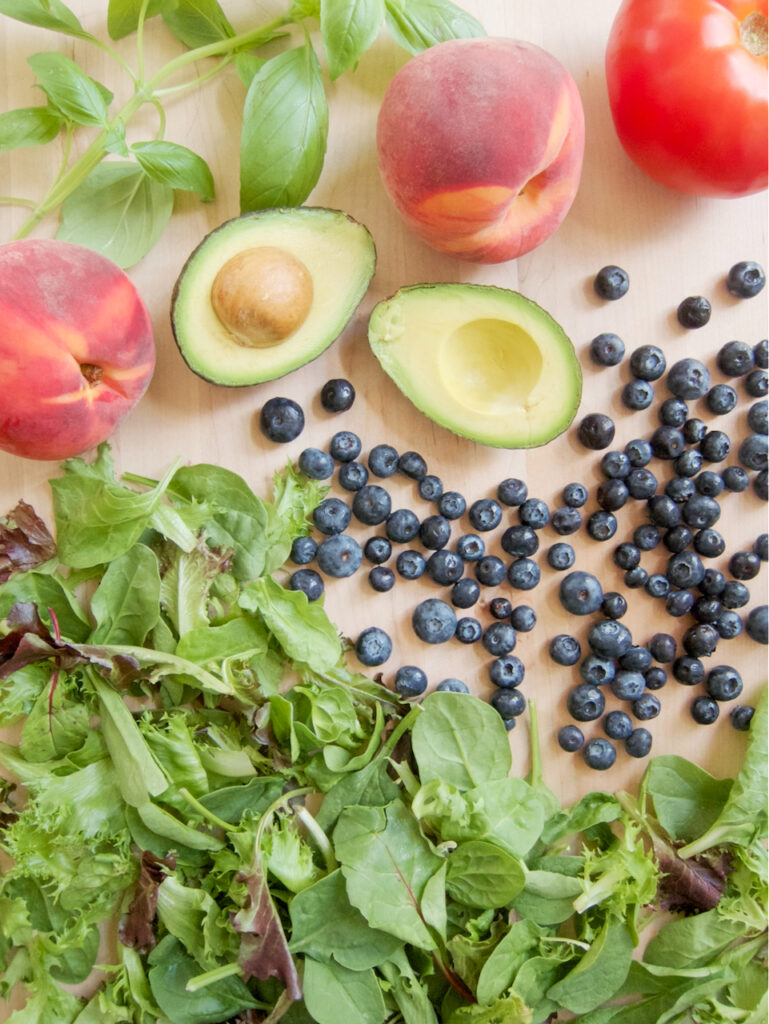 Lemon Vinaigrette
Ingredients
1/2 olive oil
2 tablespoons lemon juice
2 tablespoons white balsamic vinegar
2 tablespoons maple syrup or honey
1 small garlic clove, minced
1/2 teaspoon salt
1/4 teaspoon pepper
Instructions
Place all the ingredients in a jar with a lid and shake until well blended.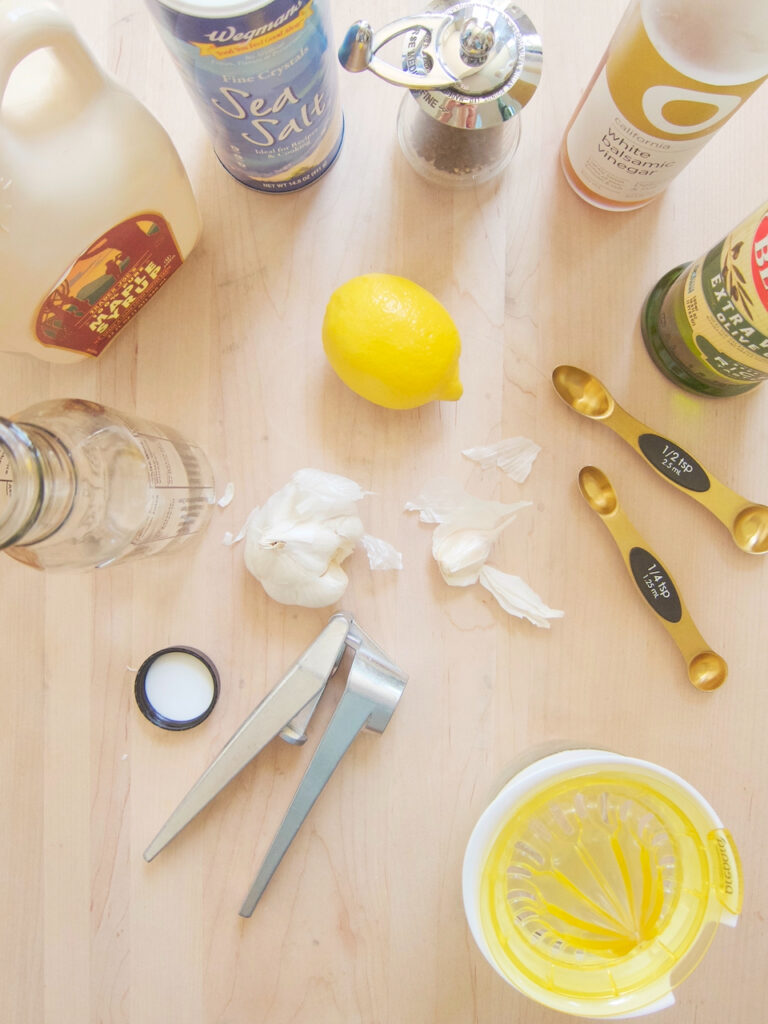 Maple Sugar Glazed Salmon
Ingredients
4 6 ounce salmon filets
1/3 cup maple sugar
1/4 cup Coconut Secret Coconut Aminos
1 tablespoon minced fresh ginger (optional)
Instructions
Place the salmon filets in a baking dish. Mix the maple sugar and Coconut aminos, and the ginger, if using, together in a small bowl. Pour over the filets and turn the filets over to coat. Cover and marinade in the refrigerator for 2 hours. Turn the filets over again to coat and leave them top up. Pour out the marinade. Bake in a 400° oven for 15 minutes and then run under the broiler for 2 to 3 minutes until they have a nice glaze.