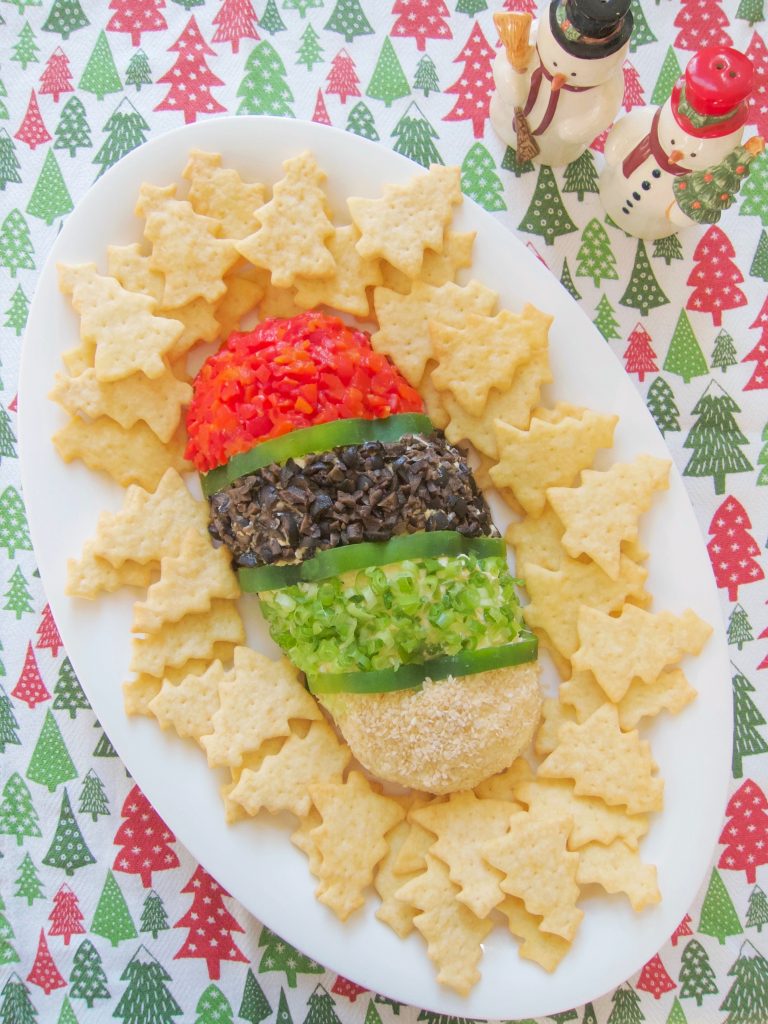 Christmas Egg Salad Log
Ingredients
1 cup cooked chicken, cut very fine or minced in food processor
8 medium or 6 large hard-boiled eggs, smashed with a fork
8 ounces cream cheese (see also homemade cream cheese)
1/4 cup mayonnaise
2 tablespoons fresh squeezed lemon juice
1/4 cup green onions, sliced very thin
1 teaspoon ginger
1/2 teaspoon salt
1/8 teaspoon pepper
3 green pepper slices
4 drops of tabasco sauce
jarred pimentos, cut small
black olives, cut small
green onions, sliced very thin
toasted sesame seeds or chopped candied ginger
Instructions
Mix together the chicken, eggs, cream cheese, mayonnaise, lemon juice, 1/4 cup green onions, salt, ginger and pepper. Shape into a log.
Cut an opening in the green pepper slices and lay over the log (straight or diagonally) evenly dividing the log into four sections, trimming the peppers to fit. Fill the sections with the pimentos, olive, green onions and sesame seeds. Serve with a selection of keto nut flour crackers, or gluten free or regular plain crackers.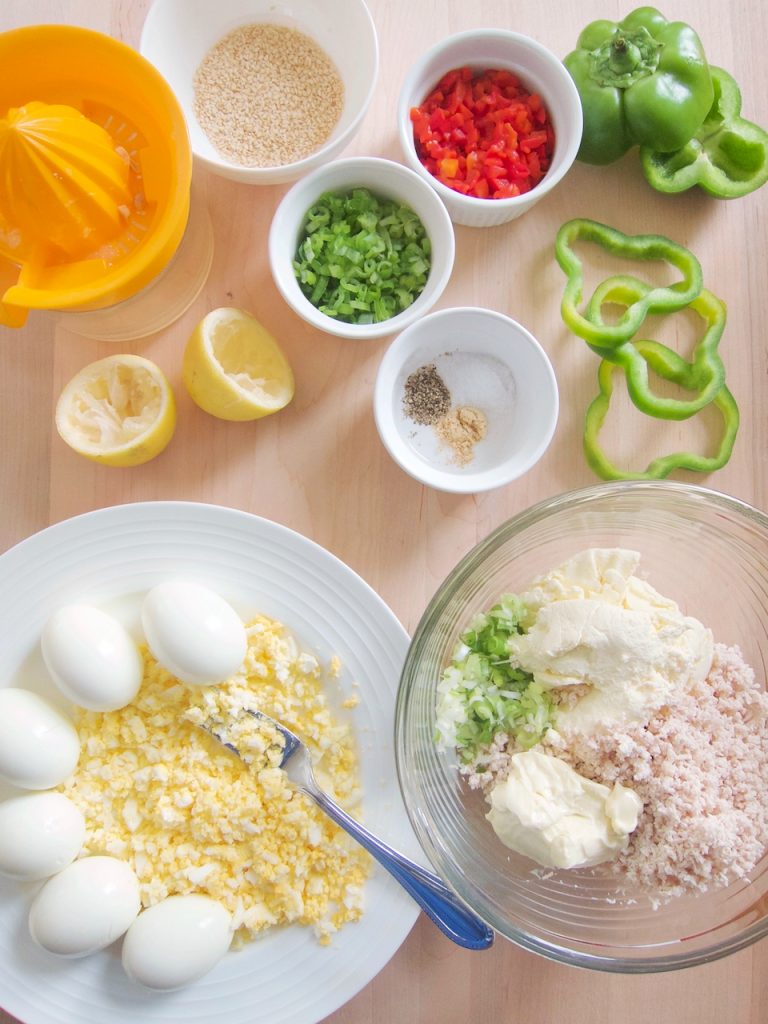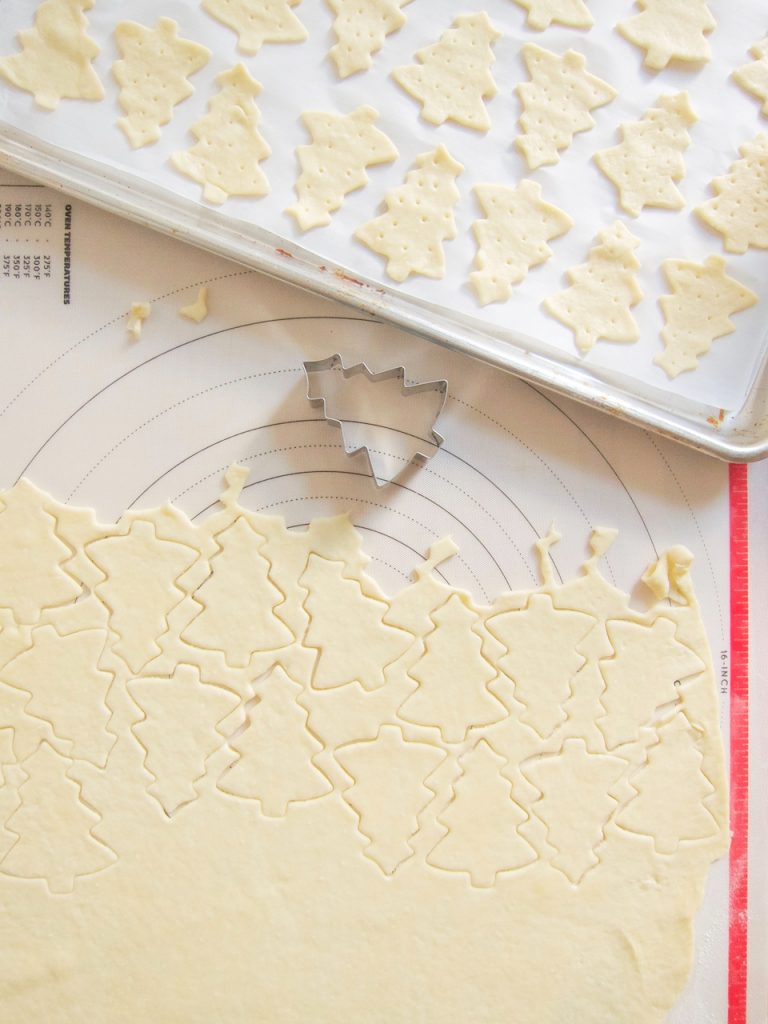 For these Christmas tree crackers see homemade ritz cracker recipe from cupcakeproject.com. The recipe has you add water a few tablespoons at a time until the dough balls. I used less water than the 2/3 cup the recipe called for. The dough may remind you of pizza dough that wants to shrink. It's okay. Be sure and get them good and thin and cook them long enough so they are crispy.